A Class of Musicians Like None Before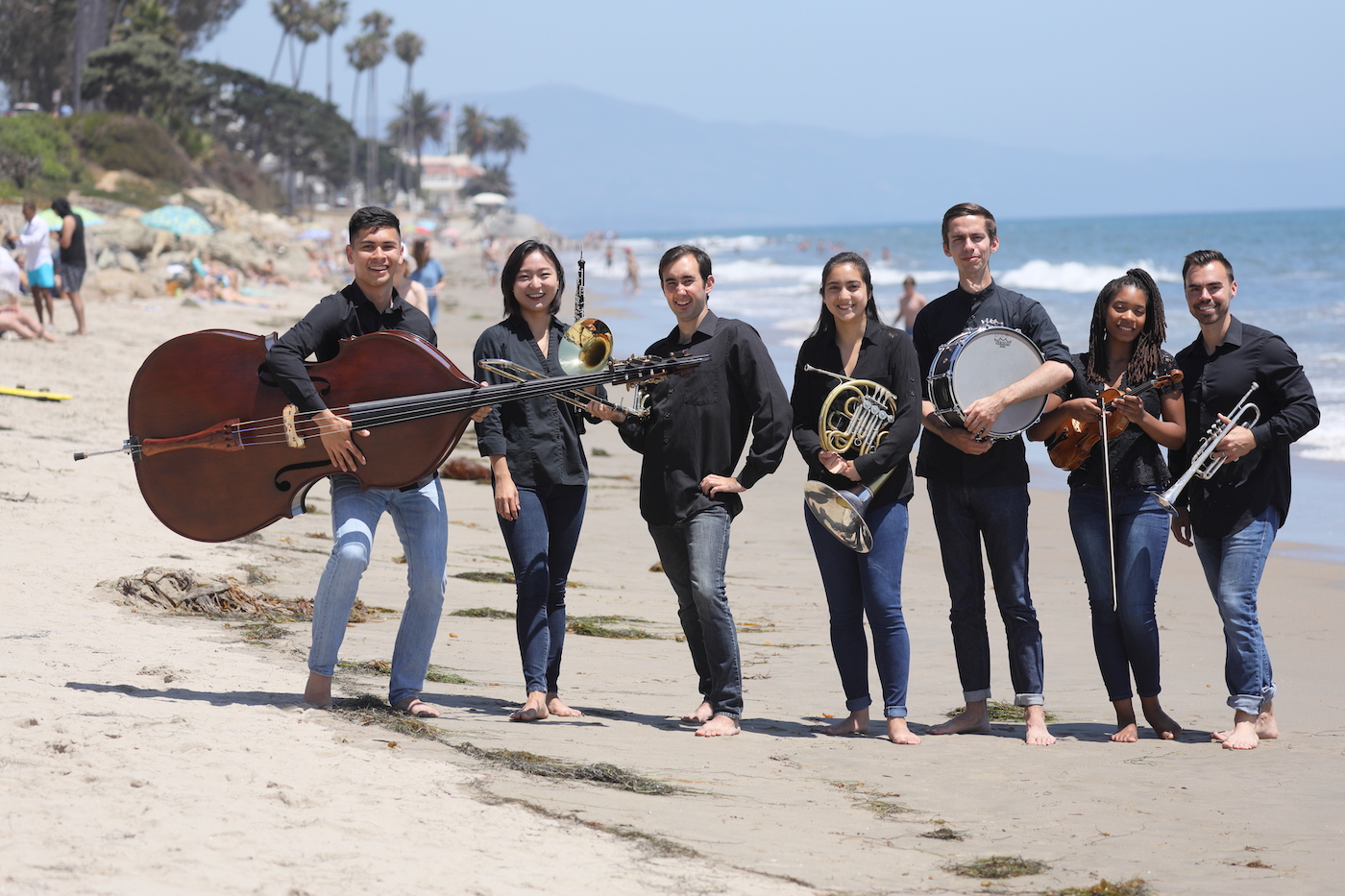 In 2017, the Music Academy of the West and its uniquely capable leader, Scott Reed, were the subject of a glowing Los Angeles Times article, which coincided with the venerable institution's 70th anniversary. 
Reed, who got his start at the Academy as an intern in the development department while at UCSB in the late 1990s, was then – as he is now – entirely dedicated to ensuring that young, classically-trained musicians have the best opportunities to succeed in an ever-changing industry. Each year fellows ages 18-34 are selected by merit-based audition from more than 2,000 applicants worldwide to participate in a Summer School and Festival. These extraordinary musicians train with an esteemed roster of faculty and guest artists from the finest music schools, orchestras, and opera companies. More than 150 public concerts and masterclasses are packed into the eight-week performance-based training program. The summer activities are also supplemented with year-round training through the Innovation Institute Alumni Enterprise Award program and the Keston Music Academy Exchange (MAX) through a partnership with the London Symphony Orchestra.
"Being willing to change and be adaptable enough to address our young fellows' 21st-century needs," Reed told the Times, "is a great challenge, and one we have to absolutely insist and commit to addressing." 
Prescient words given the dramatic changes the Music Academy's coveted festival faced three years later as stay-at-home orders grounded all travel and public events.
Reed and the Academy's reaction was swift, and indicative of their commitment to both artists and the classical music industry. Instead of cancelling the full-scholarship program, it was offered to 134 promising talents hailing from across the globe, just as its free choral program for young students in Santa Barbara continued remotely.
During the opening convocation Reed said: "The unfortunate challenge of this difficult time has opened a new door for classically trained musicians. This evolution for your generation is a responsibility none of you expected, but all of you will have to embrace."
The Music Academy Remote Learning Institute was designed and implemented within a few weeks, and coupled intensive training with seminars focused on how young artists can ensure successful careers. The Compeer Program, which matches fellows with Academy supporters – often fostering lifelong friendships – was deployed over video conference. While novel, it proved successful, creating opportunities for intimate connection.
For the first time in the program's 73-year-history, every fellow was given the opportunity to re-enroll in the 2021 Summer School and Festival.
"The fellows and our community are equally enthusiastic about the prospect of experiencing live music again here in Santa Barbara next summer," said Reed. "We will help bring performance-based training back to life for young musicians and the audiences that champion them. In times of crisis, music always helps us connect and heal."
Mission
Since 1947, the Music Academy of the West has been making a unique and enduring contribution to the world of music by: advancing the development of the next generation of great classically trained musicians; and cultivating discerning, appreciative, and adventurous audiences.
Begin to Build a Relationship
We know you care about where your money goes and how it is used. Connect with this organization's leadership in order to begin to build this important relationship. Your email will be sent directly to this organization's director of development and/or Executive Director.
A Home for Santa Barbara's Music Lovers
We are always looking to deliver on our mission at the highest level. From the Sing! Program (pictured below) for young people in Santa Barbara to our national and international orchestra partnerships, the Music Academy's dedication to programs providing music education draws talent here from around the world and around the corner. We are also inspired to welcome and grow the audiences of the future. I love the Community Concerts that bring thousands of music lovers together every summer!
Supporting the Academy
An investment in the Music Academy of the West directly supports vital community-focused programs.
These include:
• the full-scholarship Summer School & Festival presenting more than 150 concerts and masterclasses,
• the Community Access Ticket initiative providing $10 adult tickets and free admission for young people ages 7-17 for all events,
• and underwriting for the free Sing! after-school choir program enabling children from 27 schools to explore music, express themselves, gain confidence, and collaborate.
The Academy relies heavily on philanthropic contributions from our local community to serve its mission. Please visit www.musicacademy.org/donate today to make your gift.
Board of Directors
Eileen Sheridan, chair
Philip L. Bernstein, vice chair
Jerrold Eberhardt, secretary
Ellen Barger
Dean Eric Carter
Margaret Cafarelli
Clive Chang
Ted Cronin
Meg Di Napoli
Dianne Duva
Paul Guido
Thomas Orlando
Stephanie Shuman
Maurice Singer
Warren Staley
Pamela Strobel
Tim Taylor
Patricia Toppel
Terry Valeski
Peter Ziegler