A Global Challenge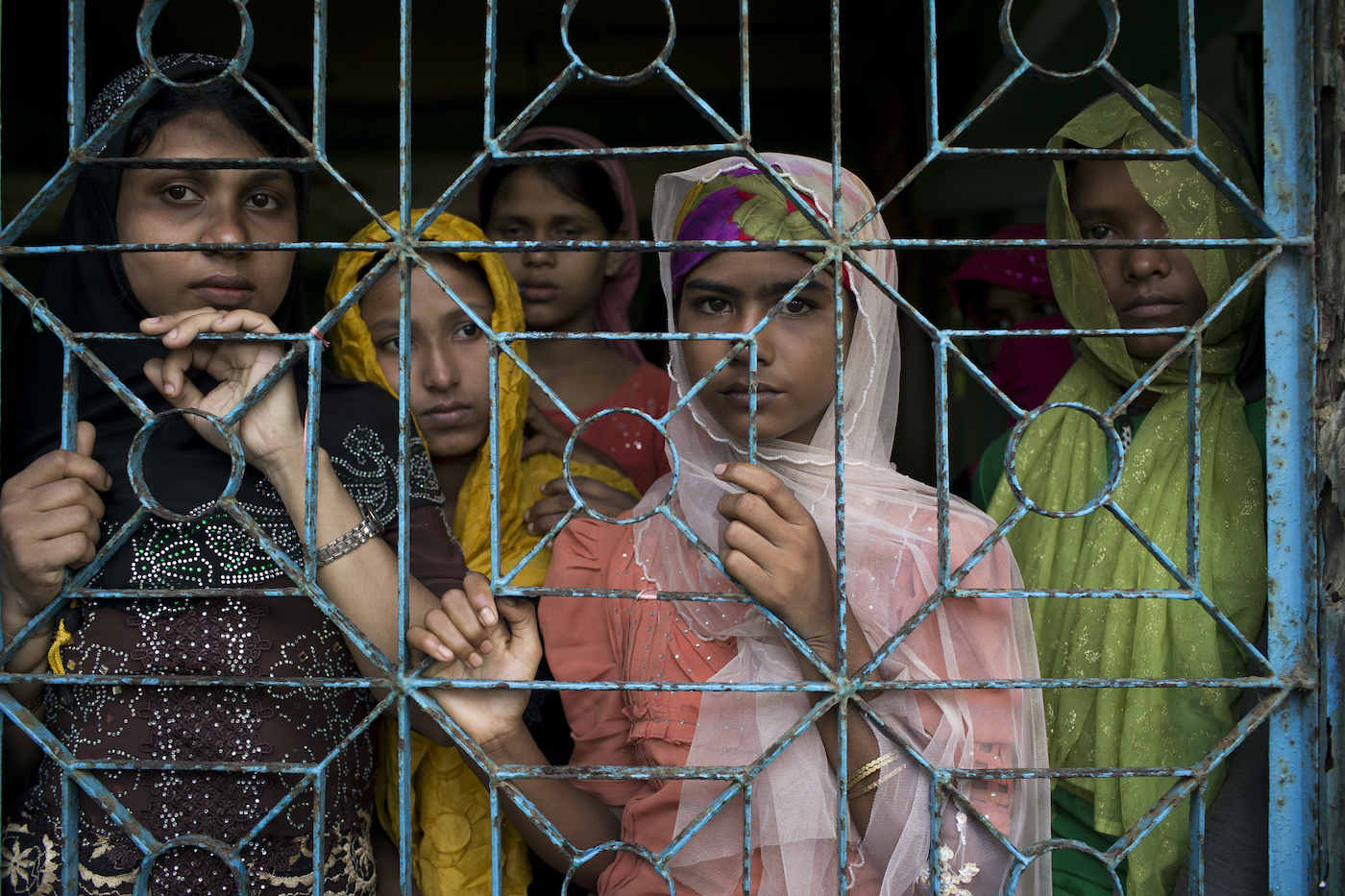 It has always been important to recognize that injustice and discrimination occurs in the United States and not only in far off lands. 
Over the past decade, Human Rights Watch – among the world's leading human rights organizations – has poured its experience, energy, and incredible potency into combating domestic threats to the rights of everyone in the United States.
Whether working to ban child marriage in Florida, helping to ensure that juveniles can't get sentenced to life without parole, or stopping traumatic family separations at the southern border, Human Rights Watch is there – advocating for good, and making positive change.
Across the globe, Human Rights Watch's roughly 450 researchers, lawyers, journalists, and advocates relentlessly defend human rights. They do this by rigorously investigating abuses, exposing their findings through unparalleled media attention, and then driving change by advocating to governments and organizations – dismantling systems of oppression and uplifting entire populations.
HRW's impact is immense. The organization won a Nobel Peace Prize for its work with partner organizations to ban landmines, establish the International Criminal Court to bring the world's worst warlords to justice, and elevate global standards to improve the lives of women, children, and the vulnerable around the world.
At a time when the challenges facing our community and our world can feel overwhelming, we need an organization ready and able to face them head on. We need Human Rights Watch.
"At this inflection point in human history, we have an extraordinary window of opportunity to make bold, transformational change," says Lis Leader, the Director of Human Rights Watch Santa Barbara.
As a filmmaker who travelled the world producing documentaries for National Geographic, PBS, and the BBC, Leader witnessed "some unbearably heartbreaking visions of human suffering." So when local writer, philanthropist, and activist Vicki Riskin suggested she lead HRW's recently established committee in 2014, Leader didn't hesitate.
For Leader, the connection between an HRW researcher working to end child marriage in Yemen, and the needs of Santa Barbara's most vulnerable are all the same.
"Although we are a global organization, we make positive change on a community level," Leader says. HRW Santa Barbara regularly hosts civic dialogues with key figures from its deep bench of programmatic staff who bring global and domestic issues home to the Central Coast.
The organization is now engaged in a "global challenge" meant to create "the future we want," HRW proclaims. Leader and the Santa Barbara Committee invite you to stand with HRW as it faces some of the most dire threats to humanity here and abroad.
Donate now!
Mission
Human Rights Watch established a presence in Southern California more than two decades ago, convinced that the unique population, influence and resources of the region could be mobilized to defend human rights around the world. In Los Angeles and Santa Barbara, a vibrant community of supporters are engaged in raising awareness of human rights abuses, building financial support for Human Rights Watch, and strengthening HRW's local research and advocacy.
Begin to Build a Relationship
We know you care about where your money goes and how it is used. Connect with this organization's leadership in order to begin to build this important relationship. Your email will be sent directly to this organization's director of development and/or Executive Director.
I am incredibly proud to support Human Rights Watch. They are vital to lifting up human rights defenders around the world, giving voice to the voiceless, and bringing a powerful spotlight to atrocities that if left in the dark, would continue. The impact of Human Rights Watch fuels hope and gives those of us that call Santa Barbara home a tangible way to support human rights everywhere and anywhere. It's about more dignity in the world – that is what HRW's work ultimately delivers.
Justice for All
Human Rights Watch is one of the world's leading independent organizations dedicated to protecting the human rights of people around the world. 
The nonprofit investigates and reports on human rights abuses globally. Advocacy is directed towards organizations, governments, businesses, armed groups, or anyone or anything else that has the power to enforce laws or develop policies and practices that uphold human rights.
All donations are used to support work in these areas and are carefully reviewed to ensure that they are consistent with the values and mission of the organization. In order to ensure unbiased and fact-based research, Human Rights Watch does not take funding from any government.
An investment in Human Rights Watch is an investment in meaningful, long-term change. Will you help us create hope across 100+ countries in the world by making a donation to Human Rights Watch?
Friends of HRW Santa Barbara
Santa Barbara Committee:
Graciela Montgomery, Co-Chair
Rita Moya, Co-Chair
Gywn Lurie, Vice Chair, Fundraising
Casey Rogers, Vice Chair, Program & Outreach
Alisa Freundlich, Vice Chair, Leadership & Governance
Sue Wagner, Vice Chair, Voices for Justice Dinner
Donors:
Zegar Family Foundation
Offield Family Foundation
Otis & Bettina Chandler Foundation
Vicki Riskin & David W. Rintels
Lillian Lovelace
Tipper Gore
Kathryn Downing
G.A. Fowler Family Foundation
Stacy & Ron Pulice
Natalie Orfalea and Lou Buglioli
Sara Miller McCune