A Child's Voice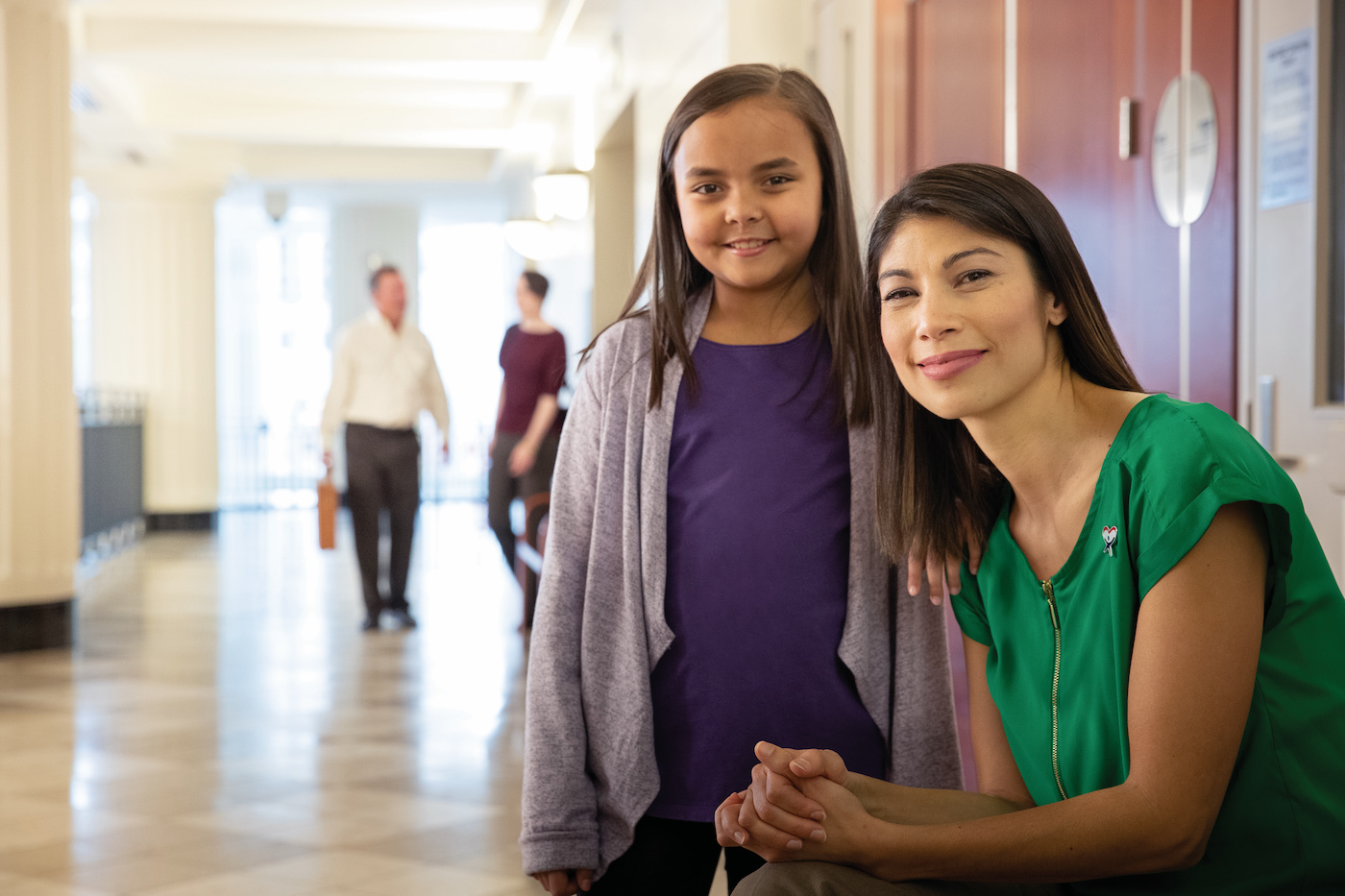 America's child welfare court system is imbued with incredible power. Judges routinely make decisions that indelibly alter the course of the lives of children and families. Will a child be reunified with his or her parents? Or will that child be separated from his or her family forever. 
Imagine how bewildering this is for the parents. Now imagine trying to navigate this befuddling system as a child who has endured abuse or neglect.
The stakes are no less high in Santa Barbara County where four children's attorneys are charged with managing the cases of some 750 clients – whether in foster care or under court supervision with their families. These lawyers simply can't keep up.
Thankfully, the county is home to one of the strongest Court Appointed Special Advocate (CASA) programs in the country. CASA trains volunteers to be the voice of the children they are paired with – writing court reports and ensuring that all the adults in the courtroom know what the child needs. 
"They are absolutely critical, fundamental," says Carol Hubner, a Santa Barbara County children's attorney. "There aren't enough hands on deck. If you were to take [the CASA Volunteers] away, I feel like it would be the last straw."
In 2009, CASA had 100 volunteers and served 135 children. This year – thanks to an aggressive expansion plan pushed by the agency's can-do board – CASA is serving 532 children with 297 volunteers.
For Montecito resident Kerrilee Gore, a donor to the nonprofit, volunteering as a CASA herself was a chance to do more. Gore took on the case of a 14-year-old girl who had been in and out of group homes. Gore immediately found the juvenile dependency system overburdened, with both attorneys and caseworkers barely able to keep up with the sheer volume of children who needed their attention. With one client, Gore could focus in and slow things down so that 14-year-old girl could be seen and heard.
"The judge really relies on you, because you are the voice of the child," Gore says. "The CASA is sometimes the only stable person in these children's lives. They are the most vulnerable and they don't have a voice, but you are providing a voice for this child and it changes their entire lives."
Donate now!
www.sbcasa.org
(805) 357-2595
Associate Director of Donor Engagement: Kira Cosio
Mission
The mission of Court Appointed Special Advocates (CASA) of Santa Barbara County is to assure a safe, permanent, nurturing home for all abused and/or neglected children by providing a highly trained volunteer to advocate for them in the court system.
Begin to Build a Relationship
We know you care about where your money goes and how it is used. Connect with this organization's leadership in order to begin to build this important relationship. Your email will be sent directly to this organization's director of development and/or Executive Director.
I am a direct product of the generosity of CASA donors. Because of you, I had moments of stability, normalcy and pure childlike happiness. On behalf of the children who benefit from having a CASA volunteer in their lives, thank you. I know that it is a choice to support CASA, with so many other worthy organizations, you chose CASA.
Do It. Give This Storied Organization What It Needs
To recruit, train, and provide ongoing support to every CASA volunteer requires $2,600. With more than 100 County children waiting, a $260,000 ask is completely within reason.
So step up as a volunteer, and also make a significant donation.
Before this new wave of entries into the turbulence of foster care, CASA of Santa Barbara County found a way – with your help – to serve every single child in the system: speeding adoptions, reunifications, and setting these resilient young people on a path to success.
A more targeted intervention does not exist. Be a part of a foundational pillar of this community's future today.
Key Supporters
Patricia and Evan Aptaker
Heather and Rich Ames
Jim and Julie Burge
Marcy Carsey
Andrew and Terri Dowen
Rick DuBreuil
Frank and Alida Freda
Ted and Coleen Friedel
Martin and Kerrilee Gore
Niall and Julie Henley McNamara
Christine and Michael Holland
Deborah and Marty Lynch
Mona McConkey and
Dominick Barry
Tony and Sabrina Papa
Justine Roddick and Tina Schlieske
Veronica Sandoval
Elan Shpigel
Lindsay Soleimani
Prudence and Robert Sternin
Daniel Vordale
Virginia Benson Wigle