A New Beginning for Santa Barbara's Most Vulnerable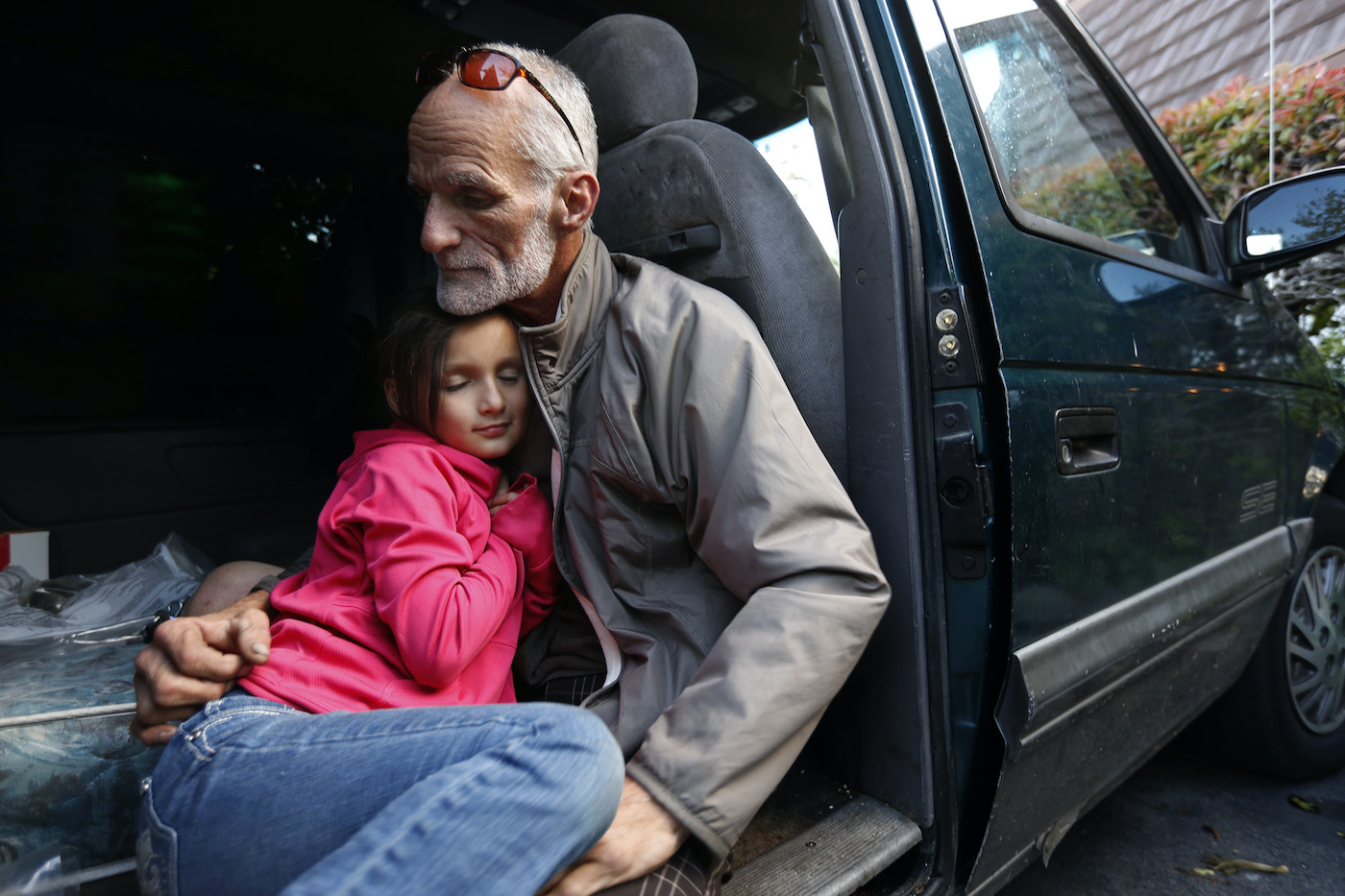 While New Beginnings' work began with its counseling services more than 50 years ago, it has grown into a countywide service agency not only supporting mental health, but also the homeless and vets.
"We're here to serve our most vulnerable community members with their most pressing problems," says Development Manager Michael Berton. "We've identified those to be mental illness and homelessness. We've seen the veteran population struggle with these areas even more and have a dedicated program for them now."
A major turning point came in 2003, when the nonprofit partnered with the city and the county to launch the "Safe Parking" Program, which provides safe, overnight shelter in monitored parking lots for people living out of their cars. The 2020 homeless count found that 51% of Santa Barbara County's unsheltered residents were living out of their cars.
When Safe Parking was started, big media outlets including Rolling Stone, CNN, and The Los Angeles Times took notice, lauding the program as a way off the streets for those on the brink of homelessness. Since 2003, New Beginnings has moved more than 2,000 people into permanent housing, making Safe Parking a standout among myriad national initiatives aimed at mitigating the deepening homelessness crisis.
New Beginnings is also the leading nonprofit service provider for homeless veterans in Santa Barbara County, housing 100 veterans and their families each year, all while providing comprehensive services aimed at keeping them off the street.
The agency's 50-year-old Counseling Center in downtown Santa Barbara provides mental health counseling and psychological testing and assessment to more than 600 at-risk individuals and families in the greater Santa Barbara area each year. It's 30-plus masters and doctoral level counselors offer their services at an average of $13 per session thanks to the nonprofits exceedingly lean operation: 91% of revenue is spent on programs and clients.
In 2020, the agency put more than a quarter of its $2 million a year budget – $600,000 – back into the community; buying mattresses for its homeless clients, renting storage spaces, and covering rental costs. Whatever it takes to help.
For donors looking to make an impact and who want to know that their money is going straight into helping people, Berton frankly says: "New Beginnings is the most bang for your buck."
Donate now!
Matching Challenge
Through January 31st, donors are invited to match the generous $25,000 matching gift from Sandy Schoolfield and Jon Kechejian for the relocation and expansion of our south county office towards our need to raise $250,000 for this effort.
Mission
We provide mental health counseling to low-income community members and end homelessness for individuals, families, and veterans throughout Santa Barbara County. Through four core programs, we serve approximately 2,000 people each year.
Begin to Build a Relationship
We know you care about where your money goes and how it is used. Connect with this organization's leadership in order to begin to build this important relationship. Your email will be sent directly to this organization's Director of Development and/or Executive Director.
My husband, Jon, and I believe that New Beginnings provides many vital services to the homeless and underserved mentally ill in our community through a host of successful and nationally recognized programs. They could do an even better and more efficient job if they could consolidate their outdated office space that is currently spread out in several locations into one location better designed to support their programs. Jon and I are glad to support this important initiative to help New Beginnings relocate into much needed new office space."

One Roof
In 2023, New Beginnings plans to centralize its main office and bring three locations under one roof in Santa Barbara. To do that, the nonprofit will need a commercial landlord willing to rent to an agency that works with veterans, the homeless, and people struggling with mental illness, and financial assistance from generous donors totaling $250,000.
Donations are also always needed to cover things government assistance won't, like appliances, beds, medical assistive devices, renter's application fees, renter's insurance, and more. New Beginnings Executive Director Kristine Schwarz's other major ask is an appeal to landlords and property managers to help serve the unhoused by making units available for them to rent and live in.
"We need landlords and property managers to work with us," Schwarz says, noting that they have dozens of people housed all over the county who they provide supportive housing retention services for on a daily basis.
New Beginnings reaches out to provide services to members of our community who most need a hand. One of their innovative programs is Safe Parking. My late husband Gary encouraged New Beginnings to write a manual that outlined the details of the program with the intent of sharing it with other cities. That manual and Safe Parking has now gone far beyond Santa Barbara, and is helping hundreds of people. I am pleased to support New Beginnings and all its good works.
Key Supporters
Jacqueline Kurta
President
Dan Engel
Vice President
Ziad Elkurjie
Treasurer
Mark Cardona
Secretary
Steve Baird
Member
Stasia Huiner
Member
Kathryn Keene
Member
Karen Kelly
Member
Diane Pannkuk
Member
Warren B. Ritter II
Member