An Oasis for Animals and Humans Alike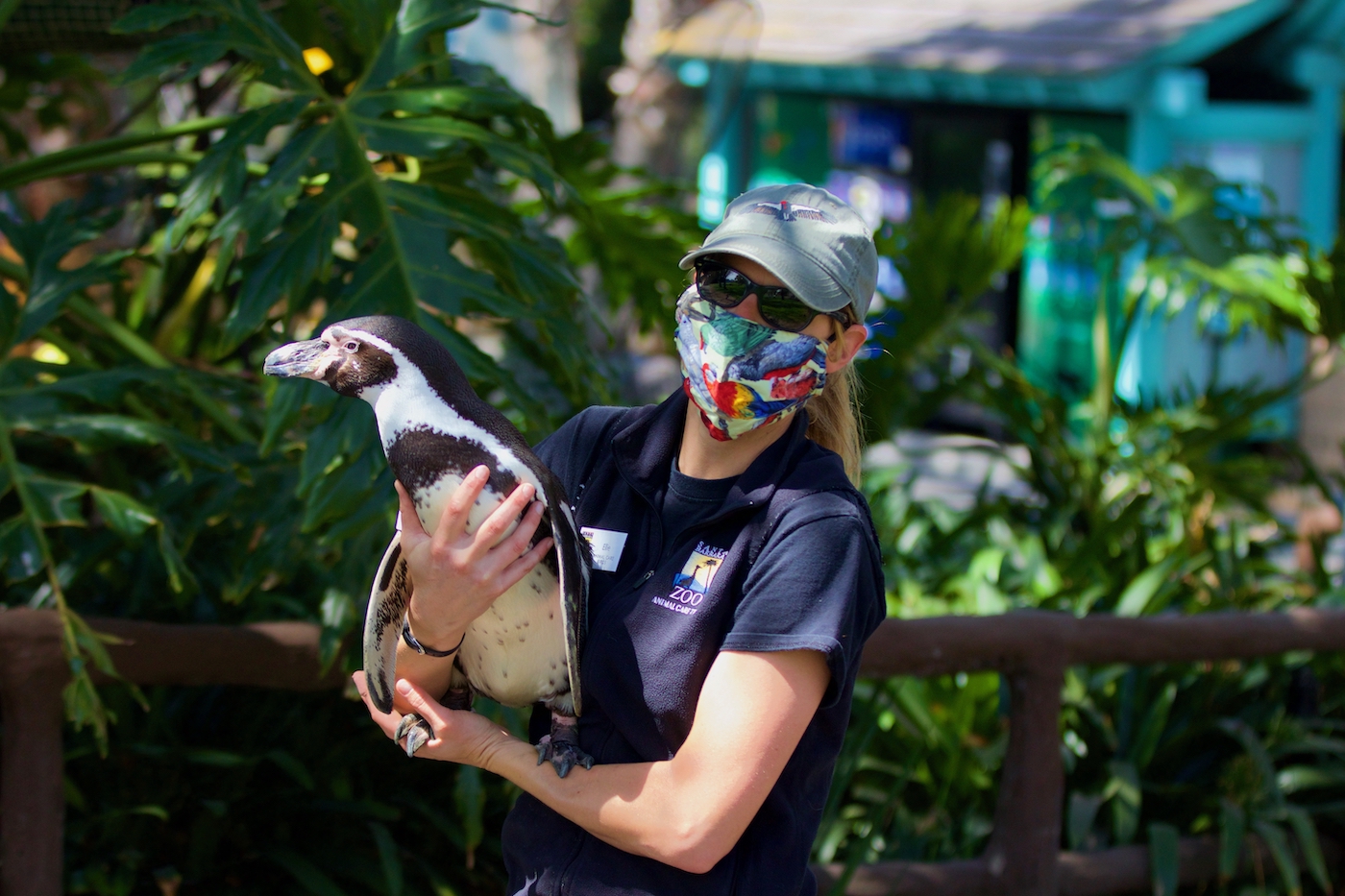 After three months of being closed to the public in response to the pandemic, the Santa Barbara Zoo reopened in June. 
"The Zoo has been an amazing respite where families can congregate in a safe way," says Board Chair George Leis. "That has been very meaningful for me; a touch of normalcy in a very confused world."
But it isn't just humans finding respite at Santa Barbara's world-renowned zoo. Through its conservation programs and the exciting opening of its new Australian Walkabout exhibit in summer 2021, the Zoo is busy protecting animal species ranging from California's Western snowy plover to Australia's Bennett's wallaby.
The Zoo's President and CEO, Rich Block, points to the Zoo's now 18-year commitment to bring the California condor back from the brink of extinction. Part of a broad coalition of other zoos and federal agencies, the Santa Barbara Zoo has helped bring the population back from a mere 22 birds in 1987 to more than 500 today. In wild condor country (such as the Sespe Wilderness), Zoo staff can regularly be seen scaling sheer cliffs to get eyes on chicks and ensure their safety. And they assist in rounding up the birds each year to check the population's health.
"The people who work with them know these birds like avid soap opera fans," Block says. "They know all the characters, know all the bonds, and all the cheating. It's an incredible drama."
Within the Zoo's walls, the deaths in 2018 and 2019 of beloved elephants Sujatha and Little Mac created a physical and emotional void that impacted the entire community. The Zoo's experienced Animal Care team, along with outside partners, researched a multitude of options before narrowing down species and experiences that would be best for the animals and Zoo guests.
Rooted in its conservation focus, the Zoo team landed on an "up close and down under" experience which will allow visitors to actually walk through the exhibit and get close to kangaroos, wallabies, and emus. While Australia has incredible biodiversity – more than 100,000 species of animals have been described so far – the wildfires of 2019-20 helped propel it to the dubious distinction of having the most rapid rate of mammal extinctions worldwide.
"This new immersive exhibit is exciting for us and our Zoo guests. It perfectly complements our mission of bringing people and animals together for safe, inspiring, educational, and fun experiences. This will be a totally different Zoo opportunity, providing a wonderful added new dimension for visitors while supporting our commitment to conservation," commented Block.
www.sbzoo.org
Phone: (805) 679-8450
Vice President of Advancement & Marketing: Elaine K. Mah Best
Mission
The Santa Barbara Zoo is dedicated to the preservation, conservation, and enhancement of the natural world and its living treasures through education, research, and recreation.
Begin to Build a Relationship
We know you care about where your money goes and how it is used. Connect with this organization's leadership in order to begin to build this important relationship. Your email will be sent directly to this organization's Director of Development and/or Executive Director.
A Lifelong Connection to the Zoo
"We've been fans of the Santa Barbara Zoo since it opened and have been lifelong members. We raised our kids at the Zoo with help from Zoo Camp and all the wonderful events that they and eventually our grandchildren enjoyed so much. The Zoo is beautiful and staffed by the most kind and courteous people. We've been able to see so many animals up close and personal; among our favorites are the Humboldt penguins and the island foxes. As proud sponsors of the Zoo's upcoming Australian Walkabout, we are excited for the exhibit to entertain generations of visitors to come."
Be a Part of the Zoo's Mission
In the summer of 2021, the Santa Barbara Zoo will open its brand new "up close and down under" exhibit experience. The Australian Walkabout will allow guests to get up close and personal with some of the Land Down Under's most iconic animals.
The cost of the entire project is $3 million. The Australian Walkabout replaces the elephants' old enclosure and yard. Given the enormous cost of taking care of elephants, Zoo President/CEO Rich Block anticipates that the Zoo will be able to absorb the care and feeding costs of the new residents.
All donors who give $1,000 or more will be featured on the official Australian Walkabout donor board at the Zoo.
Board of Directors
George Leis, Chair
Amy Pryor, Vice Chair
Joanne Funari, Treasurer
Robyn Parker, Secretary
Erika D. Beck, PhD
Vincent Caballero
Elizabeth Challen, DVM
Daniel Cohen
Eileen Dill
Ginni Dreier
Yvette Birch Giller
David Graff, Esq.
Michael Hurst
Stuart Jenkins
Kelly Jensen
Brian Kerstiens
Brian Kopeikin, MD
Elizabeth MacPhee
Jesse Perez
Derek Shue
Clark Stirling, Esq.
Crystal Wyatt
Honorary Directors
William A. Brace
Arthur A. Henzell
Peter Jordano
Robert Kallman
Arthur R. Locker
Barbara Merritt,Deceased
Edward R. McToldridge, Director Emeritus