Changing Course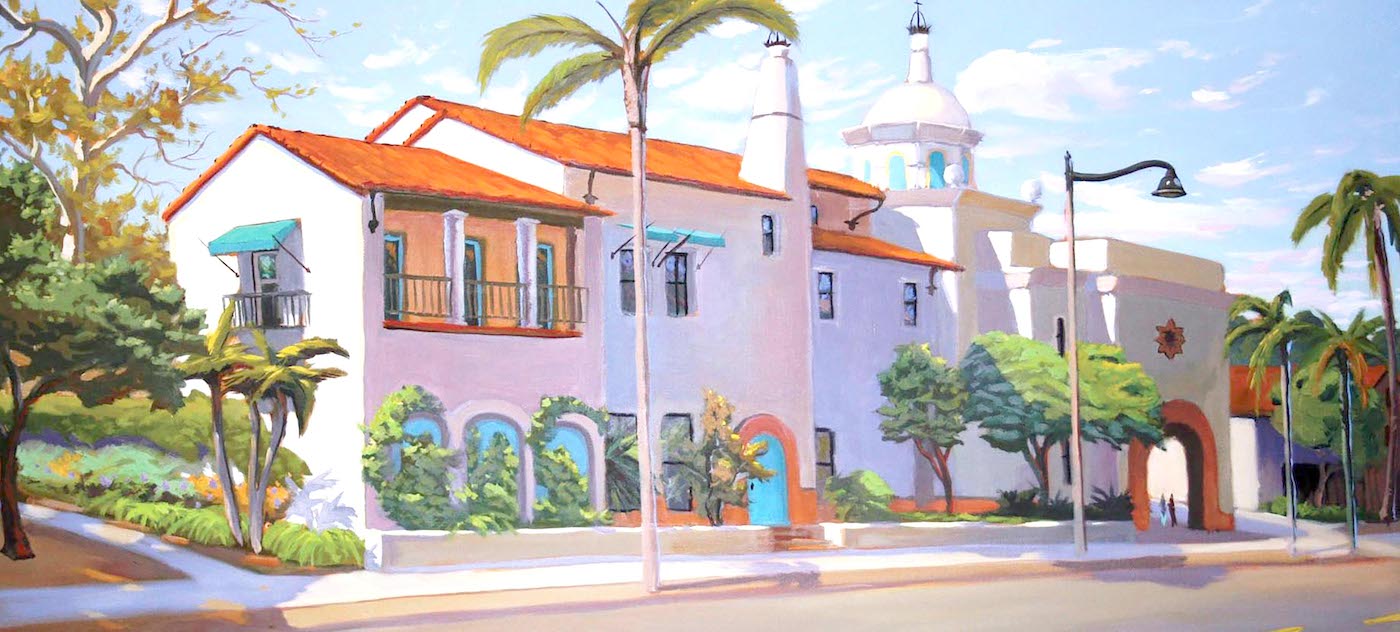 For nearly 75 years, the aim of Santa Barbara's Mental Wellness Center has been to help adults living with mental illness live their best life. By providing numerous practical services including affordable housing sites and a social center called the Fellowship Club, they provide a connection to essential resources.
Twenty years ago a major revelation led to the addition of a new way of addressing mental health and the aim to prevent the impact of untreated mental illness. The decision to address early intervention through education became an imperative when the CEO, Annmarie Cameron, learned a startling fact. "Fifty percent of all mental illness has its onset of symptoms by age fourteen," Cameron says. "Young people need to know that while mental illness can feel frightening, it doesn't need to be. Like diabetes, asthma, or any medical issue, mental illness can be treated."
Our mental health care system is built on a model that waits for a crisis to identify the illness. By giving young people basic facts about mental illness, and strategies for self-care of their own mental health we expect to improve the chances that a crisis is avoidable.
The Mental Wellness Center is betting on young people. Across three privately funded programs, the Mental Wellness Center is reaching thousands of local youth and their families.
Mental Health Matters is an original program developed by the Mental Wellness Center's Education Committee. It introduces basic facts about mental health to elementary, middle and high school students. The underlying premise is that with understanding, youth will know to seek help should they or someone they know experience symptoms of a possible mental health disorder, knowing that early treatment tends to lead to better outcomes. In 2019, 18 trained volunteers delivered the Mental Health Matters curriculum in more than 50 classrooms throughout Santa Barbara County.
The positive feedback about Mental Health Matters received from students, parents, and teachers is reaffirming of this program. Parents report that their families are impacted by mental health issues and need a way to talk about them that isn't scary or stigmatized.
Ten years ago, the Mental Wellness Center joined a growing national and international movement to widely teach the general public basic skills for Mental Health First Aid. Targeted versions of this program reach those who work with young people and youth themselves.
In January 2020, the Mental Wellness Center participated in a pilot of teen Mental Health First Aid (tMHFA), the first of its kind developed for high school students in the U.S. tMHFA is designed for high school students to identify and respond to a mental health or substance use problem among their peers." My dream is that the teen Mental Health First Aid program is in every high school," said Born this Way Foundation's co-founder, Lady Gaga, who funded the national pilot initiative.
The Wellness Connection Council (WCC) is the newest program of the Mental Wellness Center. The WCC is a high school leadership program that educates, empowers and engages students who raise awareness and reduce stigma around mental health by promoting self-care, kindness through connection, prevention, education, and outreach amongst their peers. In fall of 2020, the WCC welcomed 60 local high school students to their leadership council from high schools throughout Santa Barbara County.
"I see this as our future," Cameron says. "We will always provide essential services for adults that live with mental illness and we will educate young people and empower a new generation to seek support and prioritize their own mental health."
1 in 5 youth and young adults live with a mental health condition and right now, mental health has never been more important. If you share in Cameron and the Mental Wellness Center's youth-driving vision, donate today.
Donate now!
Mission
The mission of the Mental Wellness Center is to advance mental wellness in Santa Barbara.
Since 1947, the Mental Wellness Center has been building hope for individuals and families, providing support in recovery and raising awareness of mental health within the Santa Barbara community.
Begin to Build a Relationship
We know you care about where your money goes and how it is used. Connect with this organization's leadership in order to begin to build this important relationship. Your email will be sent directly to this organization's director of development and/or Executive Director.
The Mental Wellness Center plays such an important role in our community by providing resources that truly support some of our most vulnerable community members. Throughout my career as an affordable-housing and social-service provider, I've witnessed the impacts of this issue first-hand; not only on individuals that struggle with mental illness and substance abuse disorders, but also at a broader community level.
"Mental illness knows no bounds. I am proud to lend my support to an organization that is leading the way in increasing education, awareness, and opportunities for supported recovery for those most impacted by these challenges.

Mental Health Matters
The vision of the Mental Wellness Center is to inspire a world where all people live their healthiest lives, and fear and misinformation of mental illness no longer exists. Please consider supporting their unwavering efforts to advance mental wellness in Santa Barbara, and consider making a tax-deductible donation online today at www.mentalwellnesscenter.org.
Board of Directors
Andrea Carnaghe
Karel de Veer
Ned Emerson
Paul Erickson
Edwin Feliciano
Ian Filippini
Eric Jackson
Darcy Keep
Ann Lippincott
Scott Lochridge
Michèle Pouget-Drum
Julie Kessler-Solomon
Alice Villarreal Redit