Dismantling Racism on the Central Coast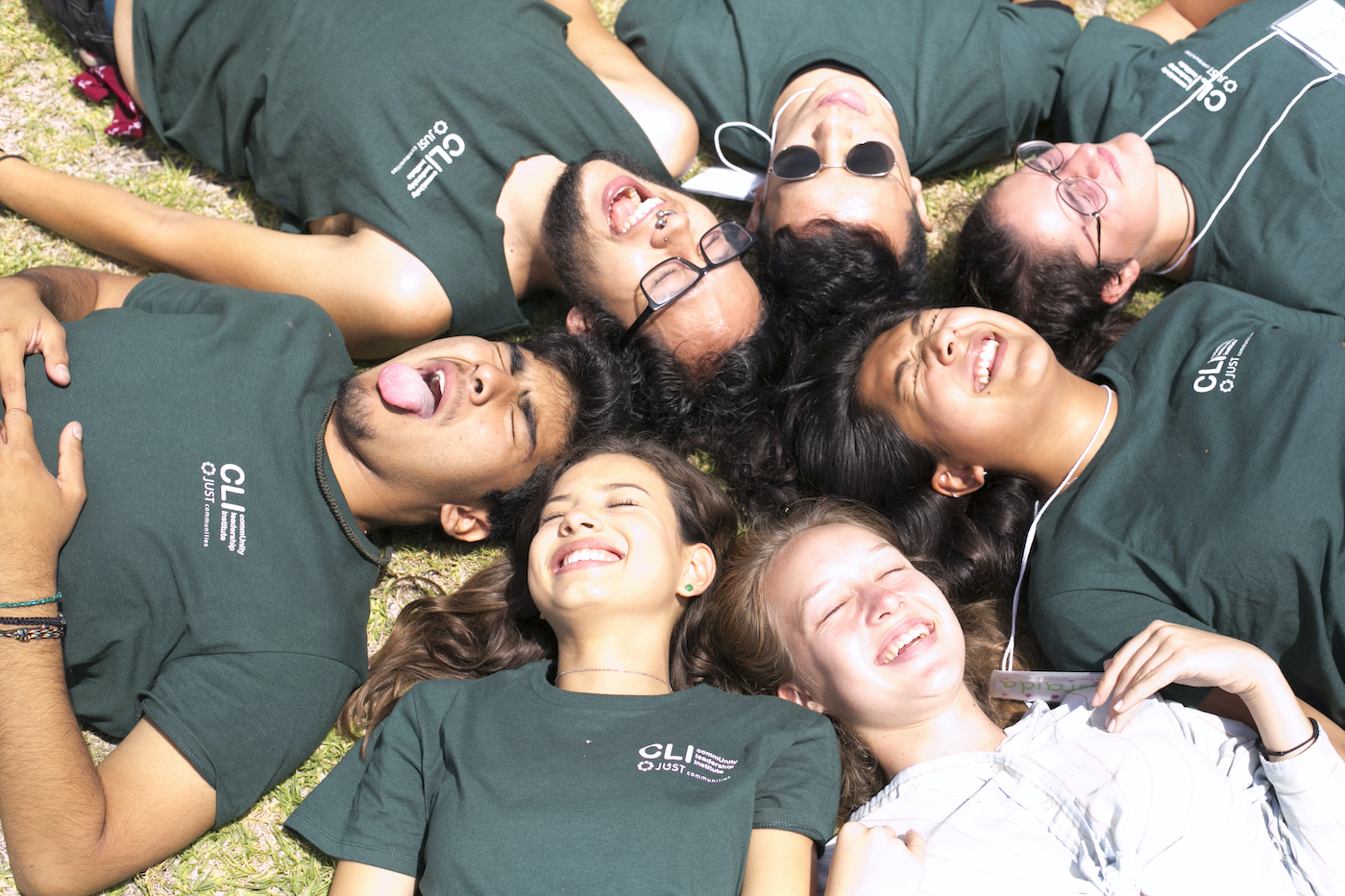 In 2008, Fabiola Gonzalez-Gutierrez took part in Just Communities' intensive CommUnity Leadership Institute designed to teach up to 40 local high school students about all the "isms" that get in the way of social justice.
"All my experiences with racism and classism had been private," Gonzalez-Gutierrez says. "For the first time those experiences were welcomed and supported. As a young person you need that validation, to know that you are not alone."
Ten years later, after graduating from the University of California, Los Angeles, Gonzalez-Gutierrez came to work for the nonprofit that had opened her eyes a decade before.
That nonprofit, Just Communities, "advances justice by building leadership, fostering change, and dismantling all forms of prejudice, discrimination, and oppression."
Its staff of five helps youth, educators, and families through cultural competency trainings for organizational leaders, running education seminars for the general public, and producing leadership training institutes for students and teachers.
Gonzalez-Gutierrez, Just Communities' Development and Communications Manager, and Executive Director Melissa Rodezno-Patrino point to the outcome of a recent student seminar at a local Santa Barbara high school. There, students serving on-campus suspensions had to do so in the cafeteria. At lunchtime they were made to eat their lunches facing the wall. "It was dehumanizing," Gonzalez-Gutierrez says.
As part of the Just Communities' model the students gave a presentation to the principal. That was in August. Come September, when school started, the practice had been dismantled.
Rodezno-Patrino likens this example to the greater "sense of awakening" about racial injustice gripping the country. "Once you know what is happening there is no way to go back," she says. "We at Just Communities have always had this conversation. We are not a regular nonprofit where you are treating the ailment with a band-aid. We are treating it directly."
Every year the staff serves more than 400 young people and adults throughout the region. And every day they are hearing from new organizations looking for tools to dismantle racism in their work. For nearly 20 years, Just Communities has been doing just that
Mission
Just Communities advances justice by building leadership, fostering change, and dismantling all forms of prejudice, discrimination, and oppression.
Begin to Build a Relationship
We know you care about where your money goes and how it is used. Connect with this organization's leadership in order to begin to build this important relationship. Your email will be sent directly to this organization's director of development and/or Executive Director.
Peaceful and Just Solutions
"Soon after moving to Santa Barbara I met the staff of Just Communities and learned about their work to address conflicts and to create opportunities for people of diverse cultural, racial and economic groups to work together. I attended sessions where police, students, teachers and parents expressed their gratitude for the skills and understandings they gained as a result of Just Communities' trainings and workshops. It is a privilege to endorse and support this organization that works year-round to promote peaceful and just resolutions to difficult issues in our county."

Board of Directors
Jack Rivas, Co-Chair
Walid Afifi, Co-Chair
Viviana Marsano, Secretary
Marlene Cohen
Abby Hogan
Alexandra Brown
Jean Alexander
Stooky Hernandez