Ensemble Means Together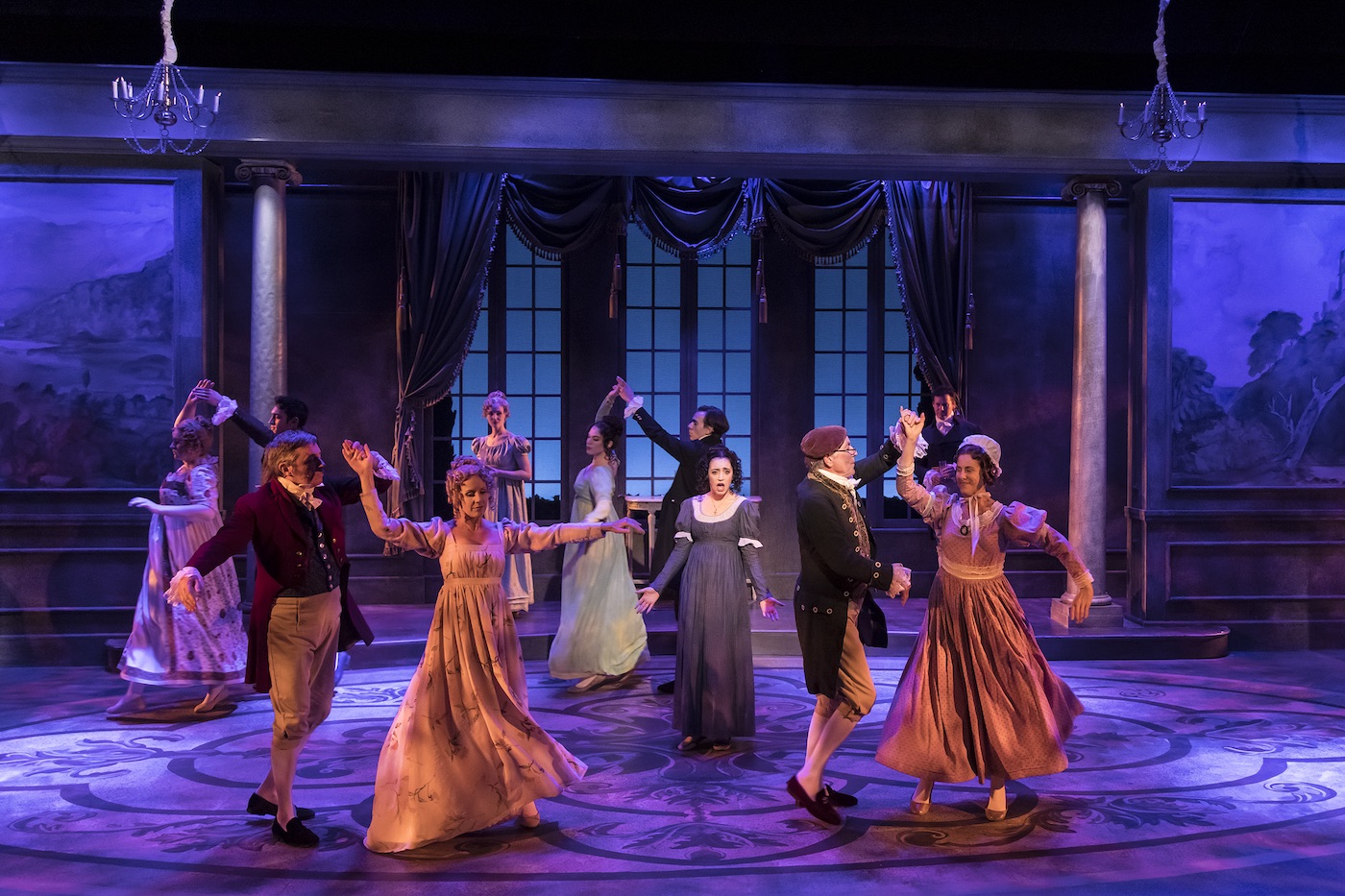 As the pandemic set in, Santa Barbara's renowned Ensemble Theatre Company was poised to open American Son – a gripping Broadway show. The play centers on a bi-racial couple's discovery that their 18-year-old son was missing and may have been picked up by the police. 
But, of course, going to the theater during the unfolding spread of an airborne virus stopped the theater company in its tracks. 
The company's artistic director, Jonathan Fox, laments that Ensemble couldn't be there to help the community reckon with both the pandemic and the racial unrest that erupted in the wake of George Floyd's murder by a Minneapolis police officer.
"Through our work, we help the community make sense of our world, whether Shakespeare, a comedy, or a play like American Son," Fox says. "The sad thing about being shut down was that this was the time they needed us most."
But instead of retreating, Fox and his team set up a virtual town hall where more than 100 Santa Barbara residents discussed American Son's fraught exploration of how racism creeps into so many relationships – even that of man and wife. The event marked how Ensemble is turning the pain of 2020 into a chance for not mere resumption of operations as usual, but rather a reformation of what theater means to community.
As reopening begins, Ensemble is looking forward to not only raising the curtains of The New Vic, its resplendent 300-seat, Victoria Street theater, but also to relaunch its community building programs: the Young Playwrights Festival, and its Student Matinees that allow Santa Barbara students to enjoy the theater for free. "We work incredibly hard to make theater available to the widest audience, and make it possible for anyone who wants to see a show," Fox says.
Fox sees a bright future for his company and theater in general.
"We are all champing at the bit to have real live in-person experiences," Fox says. "To get out of virtual reality and back into 'reality.'"
And when that happens, Ensemble will do what it has always done best: bring Santa Barbara together.
Donate now!
Matching Challenge
Through December 31, 2022, the first $5,000 donated will be matched thanks to a generous challenge grant from the Zegar Family Foundation.
Theater Lives On
ETC depends on gifts from the community all year long to help subsidize ticket prices, fund education outreach programs, and support artistic freedom. Your tax-deductible donation makes a tremendous impact on the theater. Even in "normal" times, ticket sales accounted for only 40% of what it takes to create our productions. In these times, donations are key to ensuring live theater will live on in Santa Barbara. And, ETC has received a "four star charity" rating from Charity Navigator, so you can donate with confidence in your investment.
Mission
Ensemble Theatre Company presents important new plays and innovative interpretations of classic works for a broad audience. ETC engages audiences with entertaining, compelling, and thought-provoking theatrical productions, develops the community's knowledge and appreciation of live stage productions, and offers a range of educational programs for young people.
etcsb.org
(805) 965-5400
President: Simon Williams
Begin to Build a Relationship
We know you care about where your money goes and how it is used. Connect with this organization's leadership in order to begin to build this important relationship. Your email will be sent directly to this organization's director of development and/or Executive Director.
Santa Barbara is a town known for its love of the arts – museums, music organizations, dance companies, and theater. Among all the stellar arts organizations in Santa Barbara which deserve our support, I am proud to invest in the groundbreaking theater produced by Ensemble Theatre Company at The New Vic.

Nonprofits That Use The New Vic
Adventures in Caring
American Irish Historical Society
Davey's Voice/Animal Film Festival
Environmental Defense Center
Heal the Ocean Santa Barbara
Help One Walk
Human Rights Watch
Jewish Federation of Greater Santa Barbara
KCRW
Las Cumbres Observatory
Los Padres Forest Watch
Planned Parenthood
Project Save our Surf
Sansum Clinic
Santa Barbara Athletic Round Table
Santa Barbara Audubon Society
Santa Barbara California Association
of Marriage and Family Therapists
Santa Barbara County Office of Arts and Culture
Santa Barbara Education Foundation
Santa Barbara Rotary Club
Westmont – Theatre Department
Women's Economic Ventures
Women's Fund of Santa Barbara
Board of Directors
Simon Williams, President
Gwen Baker, Vice President
Owen Patotzka, Treasurer
Deb Pontifex, Secretary
Meredith Baxter
Paula Y. Bruice
Ginny Brush
Chris Carter
Susan Case
Michael Gray
George Konstantinow
Paul Longanbach
Doug Norberg
Lisa Reich
Sybil Rosen
Ken Rotman
Chuck Sheldon
Robert Turbin
Susan van Abel
Kathy Weber
Derek A. Westen
Dana White
Parm Williams