Feeding Hungry People During a Rolling Crisis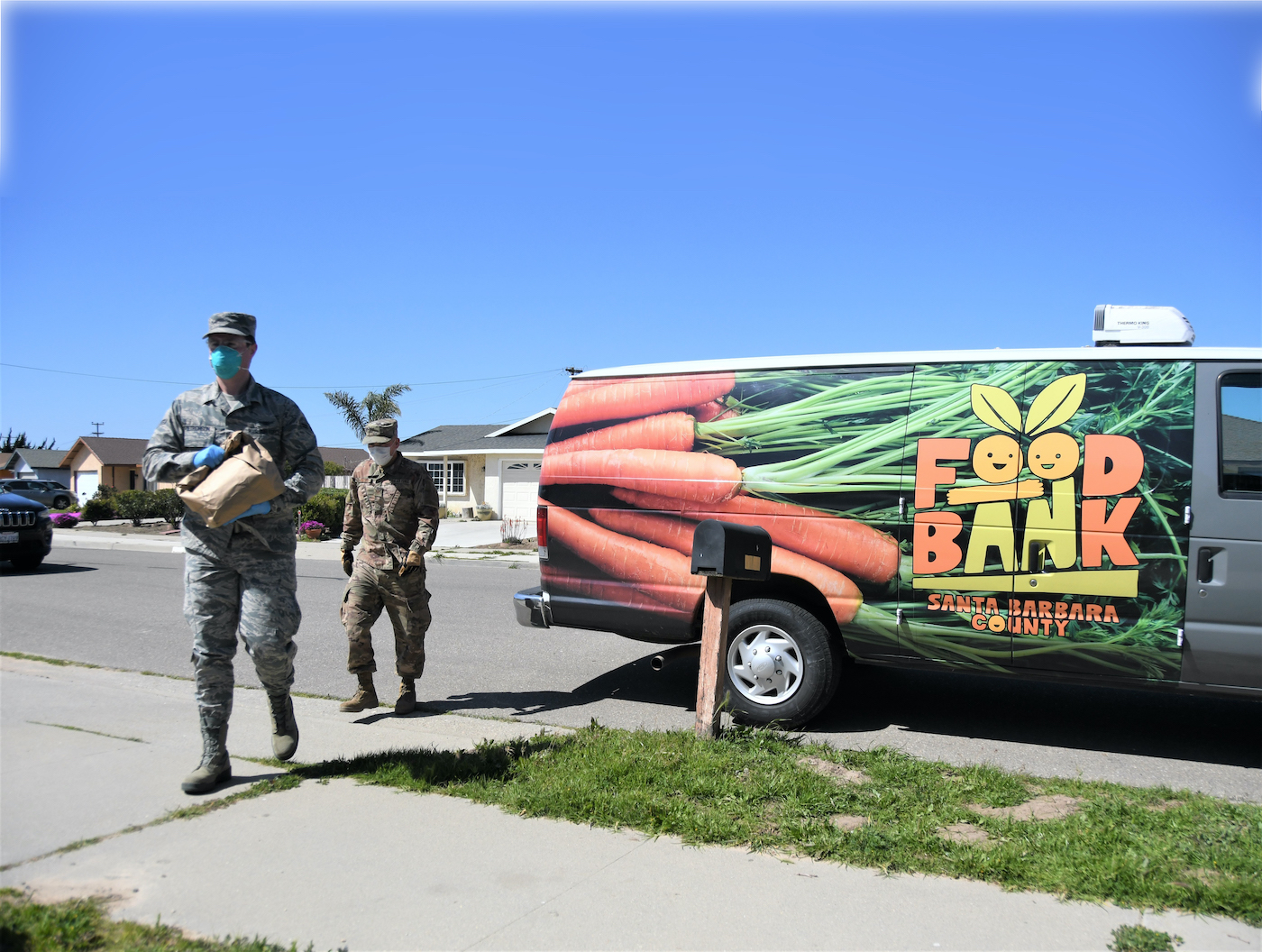 When disaster struck in the form of COVID lockdowns and an unfolding economic crisis, the Foodbank of Santa Barbara County was ready. 
In response to the deadly double blow of the Thomas Fire and debris flow, the Foodbank developed a comprehensive "Emergency Feeding Plan," which mapped out how to respond to a wide range of disasters. It hinges on coordinating emergency feeding plans across the county and alongside at least 300 partner agencies.
"The need immediately jumped by 250% after COVID," says Marketing and Communications Manager Judith Smith-Meyer. "Relationships are a cornerstone of the Emergency Plan. When we needed to act, we were ready and we did it."
A sad truth about the economic crisis wrought by the pandemic is the profile of those coming to the Foodbank. In South Santa Barbara County, an area so reliant on tourism, service workers have found themselves scrambling to make ends meet. Carpinteria saw needs rise some 300%, according to Smith-Meyer.
"Precipitous job losses have left thousands of households facing food insecurity for the first time, and many struggle even more than usual to make ends meet," says Foodbank CEO Erik Talkin. "We've seen countless new visitors hesitate to receive food, saying, 'I don't want to take food from someone who needs it more.'"
When a Foodbank client named Kathy's new full-time job fell through in April, 2020, she didn't know what to do. She had to feed her children, and came to rely on a no-contact drive through run by the Foodbank. "At least I don't have to worry about my kids having enough healthy food to eat until we get the job thing sorted out," Kathy says. By press time she was still unemployed.
As federal stimulus programs fade, and those on the margins are crushed by an ailing economy, the Foodbank will be there.
"The most important thing the Foodbank wants our community to know is that we are ready, and we are here for everyone," Talkin says.
Mission
The Foodbank of Santa Barbara County is ending hunger and transforming the health of Santa Barbara County through good nutrition.
Begin to Build a Relationship
We know you care about where your money goes and how it is used. Connect with this organization's leadership in order to begin to build this important relationship. Your email will be sent directly to this organization's director of development and/or Executive Director.
A Valiant Effort to End Food Insecurity
"Over the past couple decades we have witnessed the Foodbank increase the population it serves, expand its services, and develop programs to meet the issue of food insecurity in a holistic fashion. It has been particularly nimble in its response to the economic crisis the community faces right now.
In this city, in this country, in this age, it's criminal that anyone would not have access to quality sustenance. We believe that those of us who can must step up and support the Foodbank in its valiant effort to end food insecurity. We believe in the hope the Foodbank provides." 
One Dollar = 8 Meals
Faced with the COVID-19 crisis this year, the Foodbank leveled up its already impressive food sourcing to provide healthy groceries, fresh fruits, and vegetables to more than twice the number of residents they usually serve. The current economic crisis is forecast to deepen throughout 2021 as families face ongoing unemployment and underemployment, dig out from mountains of debt and try to avoid eviction and foreclosure. Now more than ever, donations are critical to ensure healthy food is available to everyone facing hunger here at home. The Foodbank turns $1 into 8 meals thanks to volume purchasing, relationships with farmers, retail and wholesale partnerships, and being the primary distributor of USDA foods in our county.
Board of Trustees
George L. Bean, Board Chair
Carol Olson, Vice Chair
Cindy Halstead, Treasurer
Erwin Villegas, Secretary
Frank Abatemarco
Peter N. Brown
Martha Gabbert
Scott Hansen
Tim Harrington
Jim Houck
Bruce Porter
Cynthia Schur
Ian Stewart
Betsey von Summer Moller
Barry Spector
Barbara Tzur