Fighting Hate for Good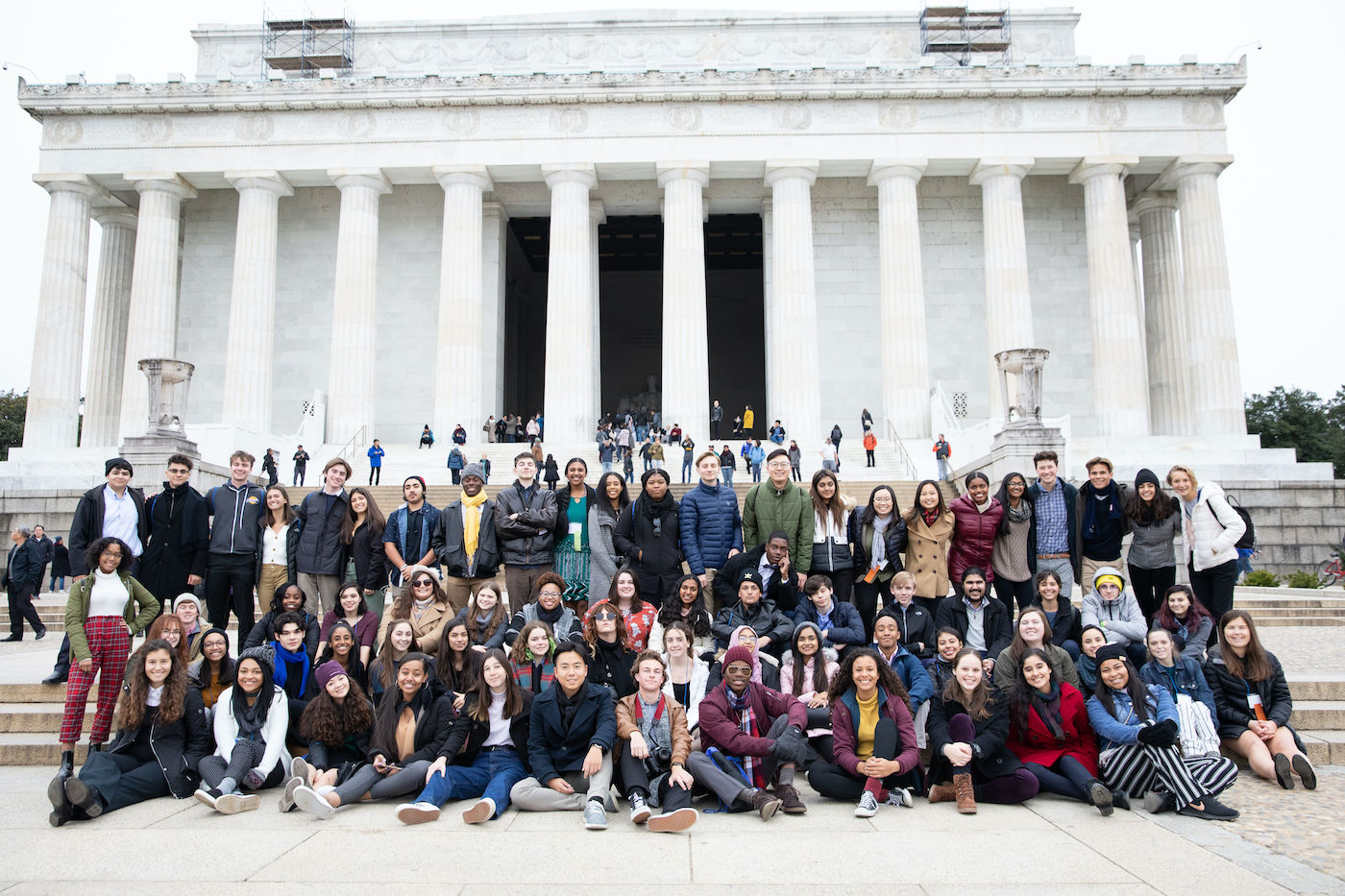 Dan Meisel was made for his current job running the Anti-Defamation League's (ADL) Santa Barbara-based Tri-Counties regional office. 
Raised in Santa Barbara, Meisel went on to practice First Amendment law and general litigation at a prestigious San Francisco law firm. From there he wrote and produced films including All She Can, a fictional drama about a Mexican-American teenager's struggle to pursue her college dreams, which premiered at Sundance and aired on HBO.
"That film was my entrée into education equity issues," Meisel says, and those issues would become a key focus of his ADL experience locally and nationally.
After finishing the film and moving back from New York to Santa Barbara in 2010, Meisel felt he needed to get a "foot back into constitutional law, policy and civil rights." During the next 10 years he would serve – as a volunteer – as ADL's Regional Board Chair, Chair of ADL's National Civil Rights Task Force on Education Equity and many other ADL committees. In 2019, when he was asked to step in as lead staff of the nonprofit's local office, it felt like a natural fit.
As Regional Director, Meisel works with local staff and a network of 25 other regional offices and ADL's Community Support Center in New York to further ADL's mission "to stop the defamation of the Jewish people and to secure just and fair treatment for all."
ADL has long been a leader in responding to acts of anti-Semitism, but one of Meisel's key tasks is correcting assumptions that ADL is an organization of Jewish people serving only the Jewish community. "Since its inception, ADL has believed that any minority is safe only when all minorities are safe," he says, "and ADL has emerged as a diverse and formidable anti-hate organization because of its ironclad commitment to protecting the rights of all people to be treated fairly regardless of their race, religion, national origin, sexual orientation, gender identity or level of ability."
To that end, in addition to responding to anti-Semitism, ADL's local efforts have included highlighting education equity issues largely impacting Latinx and other students of color, providing educational programming for teachers and students about how their own identities and experiences influence and sometimes inhibit the way they understand and interact with others, and directly responding to incidents of bias, hate and extremism.
ADL provides education programs for educators, students, and non-school workplaces as well.
"ADL has been a transformative experience," says recent Oak Park High School graduate Sam Barney-Gibbs. "ADL came to my school, educating students on combatting the manifestation of hate and promoting acceptance, and they also helped me find the kind of person I want to be both professionally and in my day-to-day life."
"Given the marked increase of online hate and polarization in recent years, ADL's work is as important as ever," Meisel notes, "and it has been both invigorating and heartwarming to be a part of ADL's effective efforts to "fight hate for good.'"
Mission
The Anti-Defamation League's Santa Barbara/Tri-Counties Office serves Santa Barbara, Ventura and San Luis Obispo Counties. The office is located in Santa Barbara, California.
The Santa Barbara Tri-Counties region is dedicated, as is ADL nationally and internationally, to combating all forms of hatred and bigotry by investigating and exposing extremism, protecting as well as advocating for civil rights and religious freedom, educating on how to promote diversity and respect through our many programs and resources and by fostering interfaith relations. We handle victim complaints of all forms of discrimination. Our Educational Programs are well known and highly regarded throughout the Tri-Counties.
Begin to Build a Relationship
We know you care about where your money goes and how it is used. Connect with this organization's leadership in order to begin to build this important relationship. Your email will be sent directly to this organization's director of development and/or Executive Director.
Protecting the Rights of Everyone
"Twenty years ago we and a small group of people secured the funding to open our Tri-Counties Regional office with the idea that our board would be comprised of members of our community from a range of backgrounds and ethnicities. We were driven by ADL's mission, and we are proud of the work ADL has done to defend the right of everyone to participate fully and safely in our community and to educate adults and students about harmful impacts of bias, bullying, hate speech, and discrimination in schools, on the internet, and in the workplace. ADL talks the talk and walks the walk."
Local and National Impact
ADL's Santa Barbara office offers donors myriad ways to invest in eradicating hate and bigotry both locally and nationally.
Whether investing in its "No Place for Hate" programming in local schools, countering extremism nationwide, or supporting local incident response, ADL offers pathways for donors to stand up for the organization's core beliefs: to protect all marginalized groups from the devastating impacts of extremism, reduce bias in individuals through education, and create an environment of laws and norms where all groups are treated fairly, and hate has no home.
To join the cause, visit: santabarbara.adl.org.
A Board Standing Together
Brook Ashley
Ralph Baxter
Janice Brown
Julianna and Tom Dain
John Daly
Jason Saltoun-Ebin
Gayle Eidelson
David Edelman
Aaron Ettenberg
Andee Gaines
Mark Goldstein
Daniel Hochma
Shirley Ann Hurley
Judi Koper
Cindy and Steve Lyons
Joni Meisel
Natalie Myerson
Deborah Naish
Josh Narva
Susan Rose
Roz Rosin
Rob Skinner and Meghan White-Skinner
Marina Stephens
Sissy Taran
Leah Temkin
Gail Teton-Landis
Leslie White
Rachel Wilson