Girls Take the Lead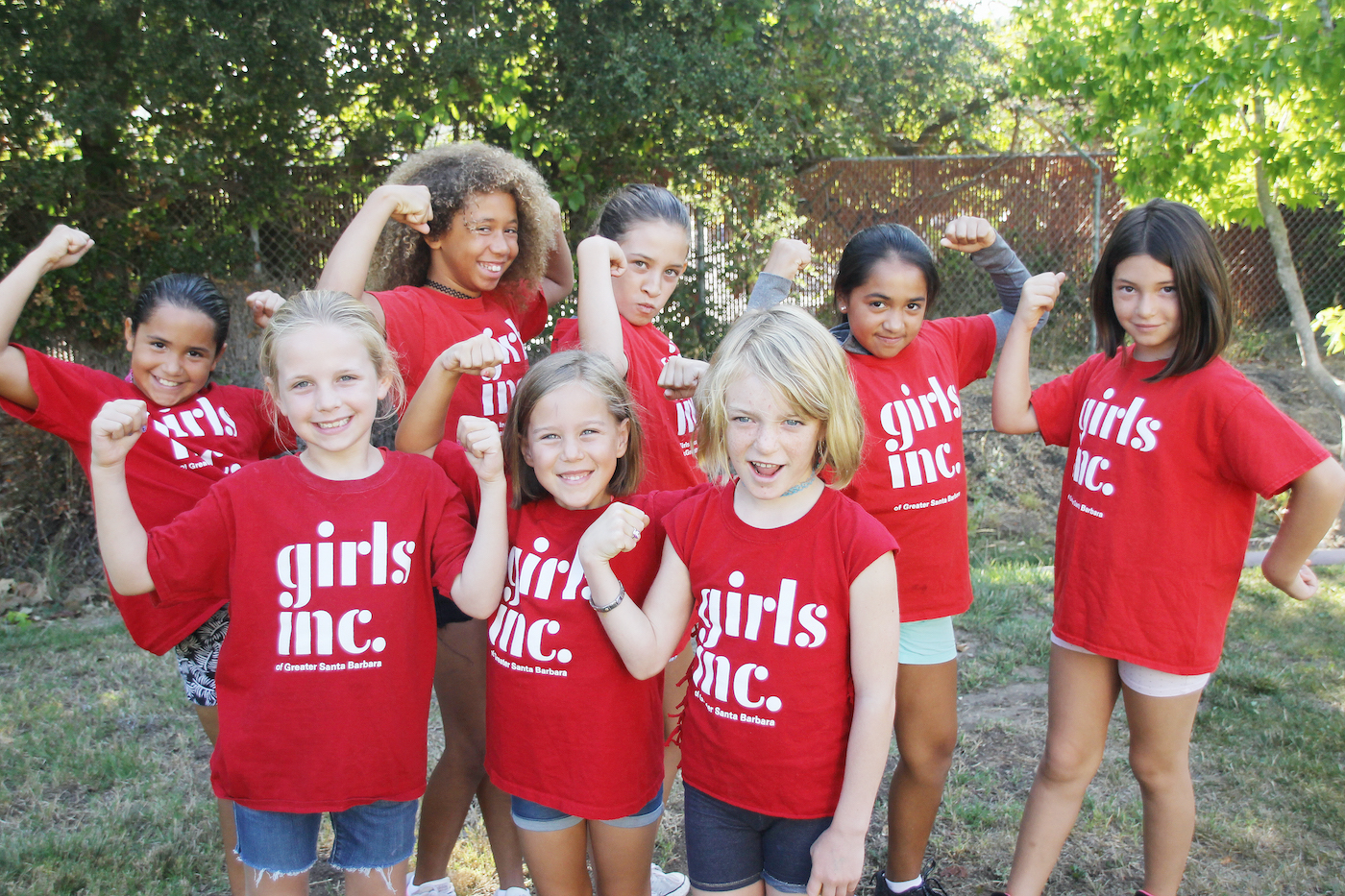 By her sophomore year of high school, Sarahi Larios Cruz had already experienced family disruption, racism and systemic inequity, but she chose the "path of most resistance" focusing on overcoming these challenges and limitations to create the future she envisions for herself.
Key throughout her journey has been her confidence and resilience, which she cultivated at Girls Inc.'s Goleta Valley Teen Center where she spent almost every weekday from 2:45 – 6:00 PM.
"Girls Inc. is a place of independence, support, respect and opportunity," Larios Cruz said during the Girls Inc. 2019 Celebration Luncheon. "At Girls Inc. I am at home. It is a place I am excited to go to, and a place I don't want to leave."
And while the space itself is "home," it is the Girls Inc. staff – many of whom are Latina like Sarahi – that serve as her "extended family" and make her experience so transformational.
In fall of 2019, Larios Cruz was selected as one of 12 teens to serve on the National Girls Inc. Teen Advocacy Council where she advises the national organization's public policy team about the issues facing girls and teens in their respective communities. With the leadership skills she has developed from the experience, attending college is not even a question for Larios Cruz after she graduates in 2021.
For CEO Barbara Ben-Horin, the strength of young women like Larios Cruz is the whole reason why Girls Inc. exists. When girls have tools and opportunities, they change their own circumstances and they also change the circumstances of others around them.
"The girls are not victims, they are powerful," Ben-Horin says. "We want them to take their power and their voices into the world and make their mark as leaders."
To do that, Girls Inc. uses its two facilities in downtown Santa Barbara and in Goleta to serve as many as 1,500 girls and teens every year. The programming is developed around the three words that capture the group's mission: inspiring all girls to be strong, smart, and bold.
Strong (healthy) programs are aimed at health and wellness. Smart (educated) programs focus on academic enrichment and literacy and developing girls' interests in pursuing STEM. Bold (independent) programs cultivate girls' social and emotional intelligence and teach girls – many of whom grow up in under-resourced communities – to break through gender bias to create their place as powerful leaders as adults. These programs focus on areas such as economic literacy, leadership, civic engagement, and advocacy.
After nine years at Girls Inc., Larios Cruz is the embodiment of Girls Inc.'s mission – confidently shaping her own path forward, and ready to take the lead.
Mission
To inspire all girls to be strong, smart, and bold. Our vision: empowered girls in an equitable society.
Begin to Build a Relationship
We know you care about where your money goes and how it is used. Connect with this organization's leadership in order to begin to build this important relationship. Your email will be sent directly to this organization's director of development and/or Executive Director.
"I share Girls Inc.'s vision of empowered girls in an equitable society, and support their work to encourage girls to learn and pursue higher education and careers in the science, technology, engineering, arts, and math (STEAM) fields, in which women are widely underrepresented. Girls Inc. offers a pro-girl environment, mentoring relationships, and programs designed to encourage girls to break gender stereotypes and see the world of opportunity that awaits them. A Girls Inc. girl understands the importance of life-long learning and leadership, work-force readiness, creativity, and solid life-skills."
Creating New Paths to Serve Girls and Teens
Girls Inc. is dedicated to making its vision of empowered girls in an equitable society a reality for all families in the Santa Barbara community and beyond. CEO Barbara Ben-Horin and her staff share three goals for Girls Inc. programs:
• To expand program delivery beyond the walls of the organization's centers, serving girls and teens in schools, at community centers, and through other social sector strategic partnerships in Santa Barbara;
• To expand its outreach geographically to make programming available and accessible in underserved areas throughout Santa Barbara County;
• To ultimately offer programming free of charge to all girls and teens and their families.
With a $7 million investment, the organization can clear the existing mortgage on its Goleta Valley Center, fund its endowment to support operations during the transition to a no-fee service model, and fund multiple start-up and satellite programs locally and in North County to serve a greater number of youth with impact.
Board of Directors
Meredith Beitz
Carol Brumberger
Vanessa Garcia
Tracy Jenkins, President
Betsy Manger
Amber Ortiz, Vice President
Amie Parrish
Sue Pilkington, Secretary
Paul Portney, Treasurer
Luz Reyes-Martin
Christi R. Sulzbach