Healing by Fostering Hope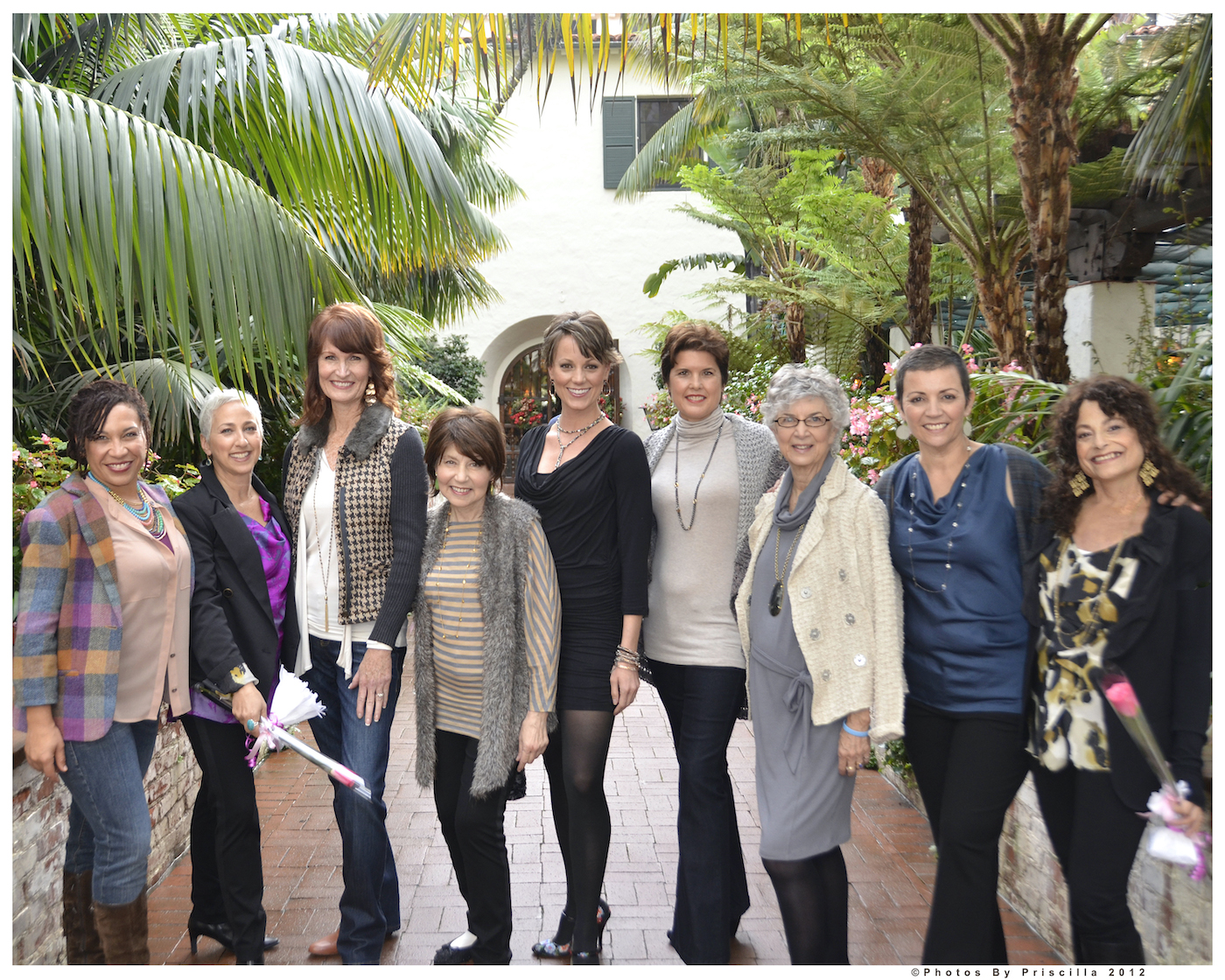 In 1997, a group of breast cancer survivors and others came together to talk about having a place where women and men could come to receive practical advice and emotional support addressing the realities of a breast cancer diagnosis.  Today, with 23 years of service to the Santa Barbara community, the Breast Cancer Resource Center continues to stand at the ready with an unwavering message of hope and perseverance. 
When Georganne Lubin, a mother of four, was diagnosed with breast cancer, the road ahead – chemo, surgery, the unknown – was daunting, but the center's home-like atmosphere, Reiki, Reflexology, and staff, many cancer survivors themselves, proved a salve. "What I found at the BCRC was a place of encouragement and hopeduring a time when my world was turned on its head by a cancer diagnosis with multiple treatments and surgeries," Lubin says.
Silvana Kelly, Executive Director of the BCRC, is a survivor. Nearly two decades ago, she was diagnosed with breast cancer. She watched her hair fall out, fought through months of treatment, recovery, and marveled at how after treatment, health improved daily and her physical strength returned.
So when a young woman with a recent diagnosis walks into the center, Kelly can, from a place of knowing, tell her that yes, you can get through this, your hair will grow back; and you will have the strength to play with your children again, and learn how to ask for help. Like Kelly, the center's director of programs, outreach coordinator, and mammogram coordinator are all survivors.
"We are not the doctors to provide a cure, but we are the support system and family that will encourageand uplift clients, so they have the stamina to move forward while maintaining a semblance of mindful wellness," Kelly says.
While the organization's programs primarily focus on women because 99% of breast cancer cases affect them, Director of Donor Engagement Armando Martinez recently launched Men in Pink, a distinguished group of compassionate and philanthropic leaders dedicated to raising awareness and money to help the Breast Cancer Resource Center of Santa Barbarawith their mission to support individuals facing breast cancer.
"Breast Cancer affects everyone," Martinez says. "It also affects the lives of those standing strong, supporting a loved one through their journey"
Whether men supporting women as sons, friends, or partners, or women survivors helping those in the throes of breast cancer, the Breast Cancer Resource Center is at the heart of providing better lives for everyone touched by this terrible disease.
"We know how to support and love and be there for you," Martinez says. "That's what we do, and that's all we do."
Mission
Breast Cancer Resource Center of Santa Barbara (BCRC) is a community resource center that empowers women who have been diagnosed with breast cancer to advocate for themselves and make informed decisions regarding breast health. At the BCRC women are heard and find emotional support in actively navigating their cancer treatment and survivorship health.
Begin to Build a Relationship
We know you care about where your money goes and how it is used. Connect with this organization's leadership in order to begin to build this important relationship. Your email will be sent directly to this organization's director of development and/or Executive Director.
A Daughter's Gratitude
"My mom found BCRC as this incredible support group for her. Family can offer so much, yet you need to step outside and be with a group of people who are also going through this horrible time in their life. To be able to walk into a door with bright faces and uplifting spirits, you come in feeling low and walk out feeling better having connected with other people going through what you are going through."
A Lasting Gift
During the pandemic, the Breast Cancer Resource Center was forced to dip into its $250,000 in reserves to maintain operations. In order to ensure the BCRC can plan for the future and its services remain available to all who can benefit from its programs, is to build a BCRC endowment.
Your financial support and family legacy will directly reverberate through time and affect those who will be dealing with this disease in the future to find support and heal from the inside out.
To support the BCRC, reach out to Director of Donor Engagement Armando Martinez directly: armando@bcrcsb.org
Board of Directors
Rose Hodge, PRESIDENT
Evie Sullivan, TREASURER
La Shon Kelley, SECRETARY
Dominic Caulori, DMD, FICOI
Laurel Hansch, MD
Audrey Nolan
Carol Roe
Deborah Turturro, NP
Frank Tabar
Corinna Gordon, HONORARY
Olivia Newton-John, HONORARY
Frederic Kass, M.D., HONORARY
Sandi Nicholson, HONORARY