Making it Home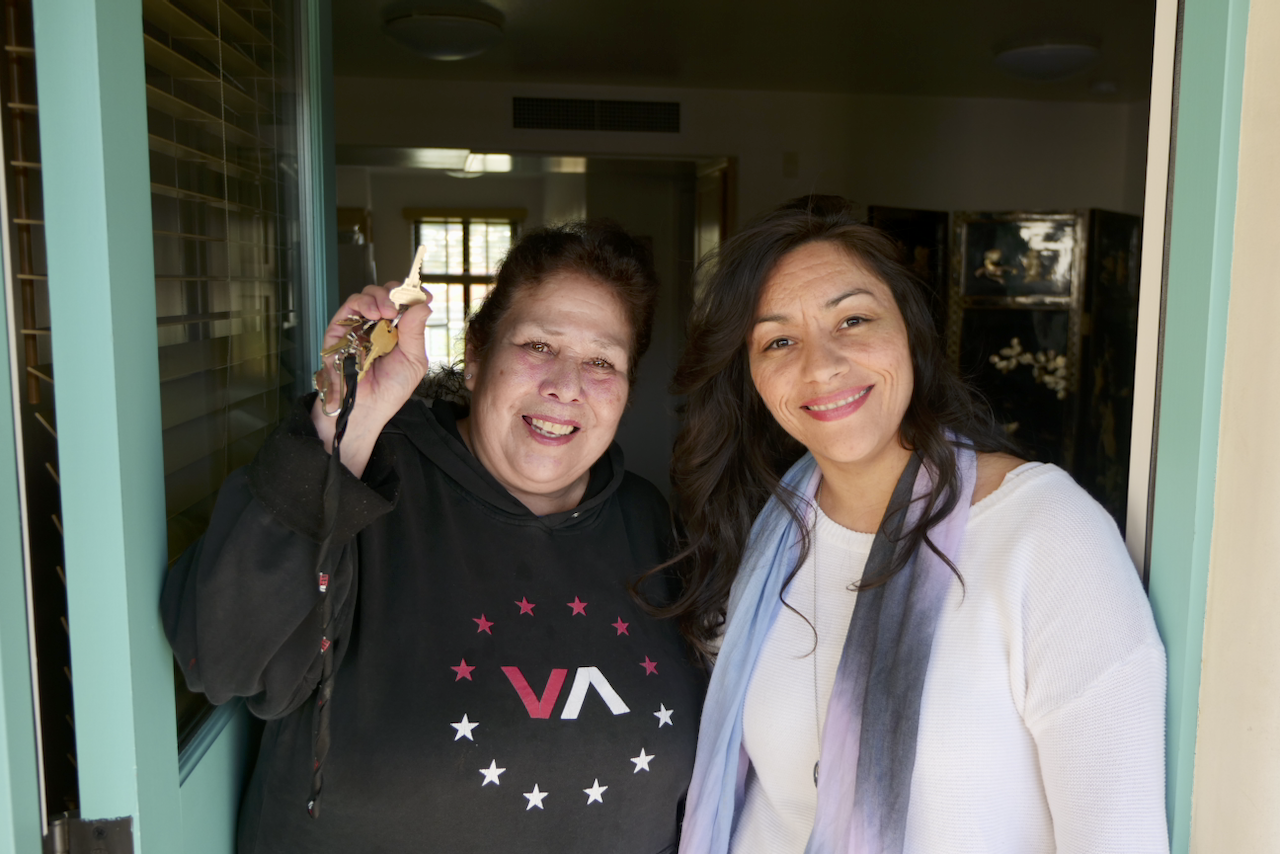 From 2015 through 2020, homelessness in Santa Barbara County grew by roughly 10% to 1,897 men, women and children. The deep and worsening economic crisis brought on by COVID-19 suggests that this trend will not simply continue but accelerate.
Enter PATH (People Assisting the Homeless), a statewide nonprofit dedicated to ending homelessness and equipped to help many of our neighbors experiencing homelessness move off the street and into homes of their own.
"We could end homelessness in this community," says Tessa Madden Storms, PATH Santa Barbara's regional director. "It has been done with larger populations."
Across the state, PATH serves 20% of the homeless population and has housed more than 10,000 individuals. While this may seem like a drop in the bucket compared to the state's 150,000-plus homeless population, it is an astounding feat considering it was accomplished by a single nonprofit.
The trick, Madden Storms explains, is the agency's comprehensive, research-driven approach. Alongside permanent supportive housing, PATH runs rapid re-housing, housing navigation, interim housing, and employment programs.
A cornerstone effort the organization is undertaking here in Santa Barbara focuses on housing and intensive care for the county's 24 most-in-need houseless individuals.
"These neighbors are the most visible. The people you see panhandling on State Street," says JB Bowlin, associate director of philanthropy and volunteers. "The highest utilizers of public services."
A seminal study out of Denver, where a similar program was launched, found that half had better health outcomes, mental health improved for 43 percent, while substance abuse dropped significantly. While expensive, moving chronically homeless individuals off the street and surrounding them with intensive support services is 45% cheaper than doing nothing.
PATH's interim housing program serves some 600 people a year, many of whom take advantage of the organization's suite of other programs.
"We are focused on ending homelessness holistically, and we understand how to get there from every different angle," Madden Storms says. "Our vision is to end homelessness across the community. We strive to make sure everyone can make it home permanently."
Donate now!
pathsantabarbara.org
(805) 979-8710
Associate Director of Philanthropy & Community Affairs: John "JB" Bowlin
Mission
Our mission is to end homelessness for individuals, families, and communities. PATH envisions a world where every person has a home. Our values include creative collaborations, strategic leadership, empowerment for all, and passionate commitment.
Begin to Build a Relationship
We know you care about where your money goes and how it is used. Connect with this organization's leadership in order to begin to build this important relationship. Your email will be sent directly to this organization's Director of Development and/or Executive Director.
PATH relies on the generosity of food donations and volunteer kitchen support to make three nourishing meals each day for residents. Being well nourished and cared for can be the first step on a person's journey to healing and home.
Help PATH Do What It Does Best
Responding to Santa Barbara's homeless crisis requires a robust fundraising operation. For 2022 alone, the overall goal is to raise $700,000. 
A portion of this comes from PATH's annual event in June, A Toast to Home, in partnership with Sunstone Winery. PATH's annual holiday campaign, which launched in November, also aims to raise much-needed funding.
Individual donations will help PATH strengthen its services like its food rescue program and invest in improving its interim housing facility in Santa Barbara, which provides shelter and case management for up to 100 people. PATH recently completed the first phase of a three-part renovation to the facility. A second phase will overhaul the bathrooms to ensure the site becomes, as CEO Jennifer Hark Dietz puts it, "a trauma-informed space."
"By donating, you are part of the solution to ending the crisis of our time," Dietz says. "By giving, you are helping someone make it home."