Medical Excellence in Santa Barbara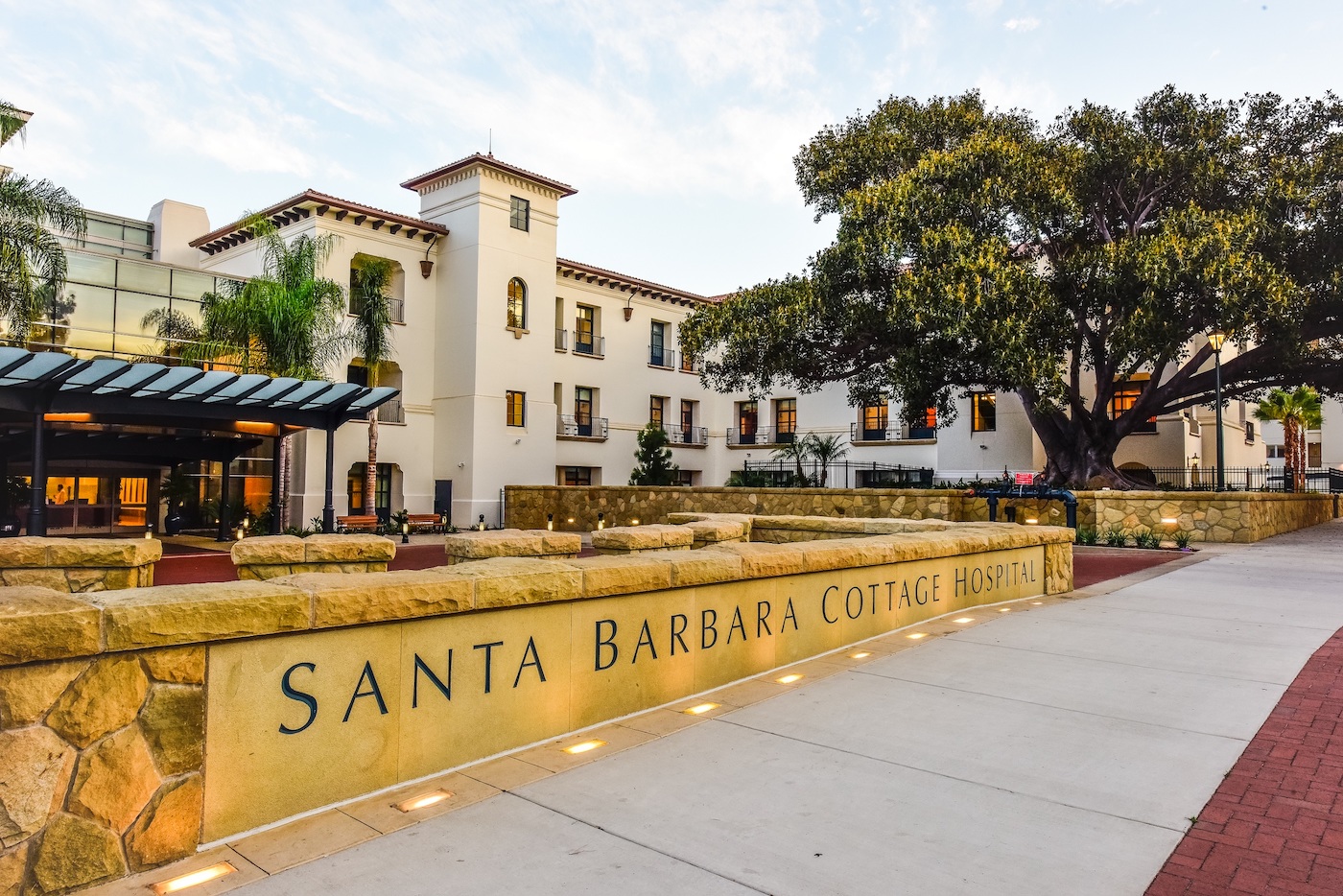 Santa Barbara offers a temperate climate for yearlong enjoyment of ocean and mountain recreation, world-renowned arts, and a topflight university. It's also home to a premier regional health system.
Founded by 50 community volunteers in 1888, Santa Barbara Cottage Hospital has grown into Cottage Health, now including three acute care hospitals, a children's medical center, a medical rehabilitation hospital and multiple Urgent Care centers and specialty clinics. Cottage Health reaches across the region to uplift the health of the entire population.
More than 700 physicians on Cottage Health's medical staff help patients with specialized care – from pediatrics to neuroscience and vascular health. Cottage is also a teaching hospital and a career destination for residents from the world's top medical schools. Cottage quality is recognized in government ratings that put Cottage hospitals among the top 10% of all hospitals in terms of patient care nationwide.
In 2019, Cottage Health provided inpatient care for 21,000 individuals, treated 80,000 patients in its three emergency departments, and helped mothers deliver 2,100 newborns. And that was all within the walls of its hospitals in Santa Barbara, Goleta, and the Santa Ynez Valley.
The health system now reaches beyond those walls, recognizing that good health starts outside the hospital. The Cottage Center for Population Health works to improve the health and wellness of the entire community, focusing on equity for the most vulnerable – in the hospitals and in the community. The Center brings together partners – schools, government agencies, community organizations, and employers – creating collaborations for sustainable wellness initiatives.
Mission
Cottage Hospital's mission is to provide superior health care for and improve the health of our communities through a commitment to our core values of excellence, integrity, and compassion.
Begin to Build a Relationship
We know you care about where your money goes and how it is used. Connect with this organization's leadership in order to begin to build this important relationship. Your email will be sent directly to this organization's Director of Development and/or Executive Director.
Caring For You, Your Friends and Neighbors
"Barry and I became passionate supporters when Santa Barbara Cottage Hospital began its major rebuilding program in 2004 – and we remain committed to making sure the hospital and its caregivers have the resources needed to maintain the level of medical excellence we currently enjoy this close to home. The Cottage hospitals are nationally recognized for quality of care, an extensive range of specialized services, engaged employees, and patient satisfaction. Cottage cares for our family, friends, and neighbors. Supporting this important work is a privilege and an honor."
Strengthening a World-Class Healthcare System
Philanthropic support from local families and organizations made it possible for Santa Barbara Cottage Hospital to open its doors in 1891, and for the past 129 years, those doors have never closed. Today, charitable gifts continue to strengthen and sustain the hospitals of Cottage Health.
Philanthropic priorities include:
• Enhancing excellence in clinical programs such as cardiology and the neurosciences, supporting educational programs for caregivers – including a new patient care simulation training center, investing in research;
• Strengthening Cottage's Emergency, Trauma, and Critical Care programs;
• Building and sustaining the Cottage Children's Medical Center;
• Improving the health of the broader community through the Cottage Center for Population Health;
• Supporting Cottage Rehabilitation Hospital's move to a modern, patient-centered space at the Goleta Valley Cottage Hospital campus;
• Acquiring new CT scanning technology at Santa Ynez Valley Cottage Hospital.
To learn more about how your outright gift, multi-year pledge, or estate-plan gift can improve health care in our region, please call the Cottage Health Advancement office at (805) 879-8980, or visit: cottagehealth.org.
Cottage Health Board of Directors
Gregory F. Faulkner, Chair
Thomas J. Cusack, Vice Chair
Dorothy Largay, PhD, Vice Chair
Steven C. Zola, Vice Chair
Edward S. Bentley, MD, Secretary
Susan Christol-Deacon
Pamela B. Gann
Nancy Nielsen
Ernesto Paredes
Gamble T. Parks
Richard S. Ponce, MD
Anne O. Rodriguez, MD
Ginger Salazar
Mark P. Scott, MD