Proud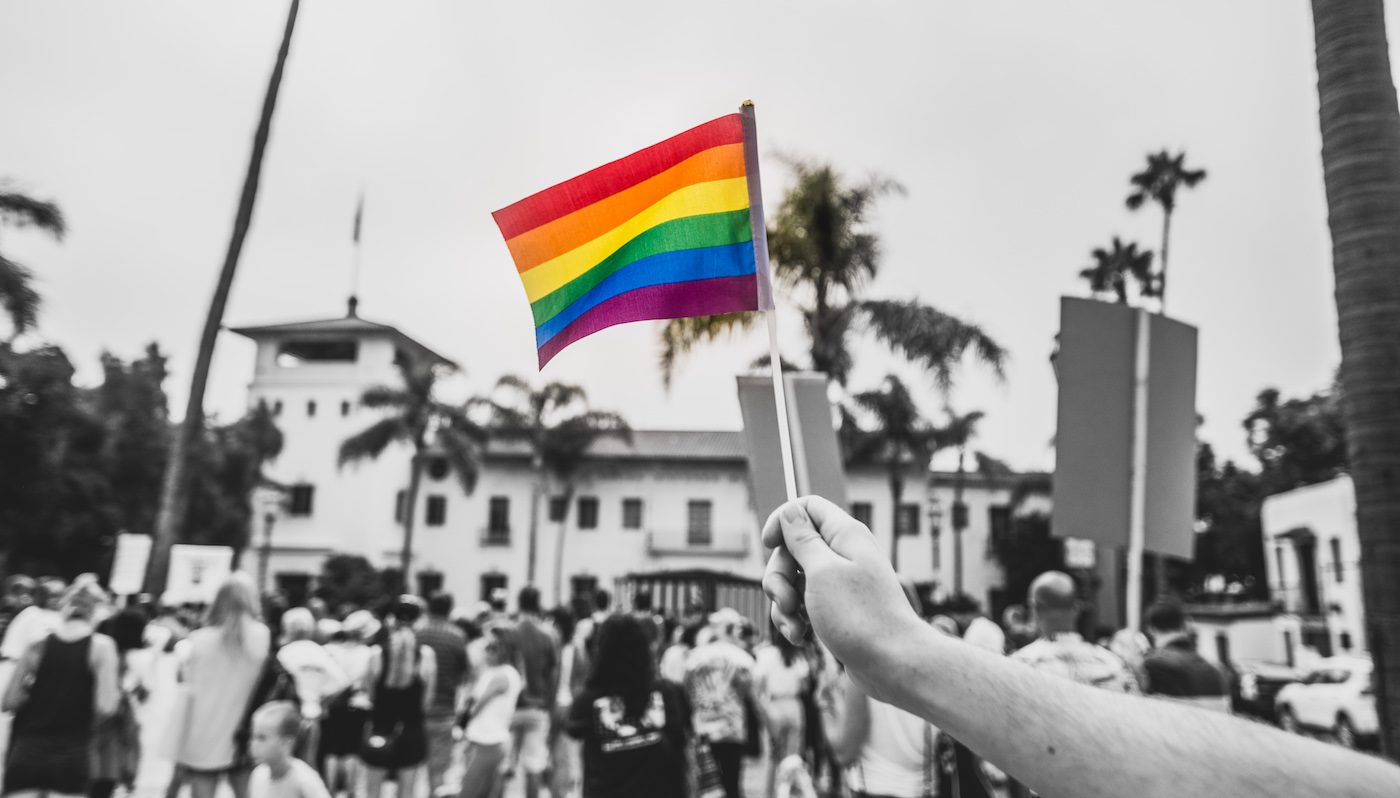 The first person with HIV that Kristin Flickinger met was a 12-year-old boy named Carter who attended her small town school in Idaho. Flickinger, who was named executive director of the Pacific Pride Foundation in 2020, remembers the small boy sitting on the cold metal benches in the lunchroom with a backpack full of medication. She didn't know if she should be afraid of him. 
"When we started back the following fall, Carter was gone," Flickinger says. "I learned a lot from Carter. I learned you can't get HIV from a water fountain, and I learned that you can't be friends with someone if you are afraid of them."
The nonprofit she now runs launched in 1976 as an addiction recovery program for LGBTQ+ people. When the HIV/AIDS epidemic struck the gay community, Pacific Pride pivoted to meet the unfolding crisis.
For Flickinger, who oversaw the AIDS/LifeCycle event at the Los Angeles LGBT Center for more than seven years, the connection with HIV and the COVID-19 pandemic is visceral, and points to Pacific Pride's unique capacity to serve those most in need.
"We have been through a pandemic before, we know what it looks like," the energetic leader says. "At a time when the LGBTQ community was suffering unimaginable loss, we came together to take care of each other."
Before and through the days of COVID-induced lockdowns, Pacific Pride was there not only for the LGBTQ community, but for Santa Barbara's most marginalized as well. For LGBTQ+ youth in Santa Barbara, research shows that 45.4% seriously consider suicide. Under stay-at-home orders, these young people were particularly vulnerable, so Pacific Pride used the telephone and Zoom to bring 33% more teens into its PROUD Youth Group.
The nonprofit also deploys a "health utility vehicle" to conduct HIV testing and needle exchanges for the opioid dependent across the county. For Flickinger and her dedicated team this is all about "promoting wellness throughout all of our programs," whether individual counseling, therapy groups, or addiction services.
"We are there for the folks who need us the most, when they need us the most," she says.
More than 30 years after Flickinger hesitated to make friends with a 12-year-old boy named Carter, she is now bold and proud to do whatever it takes to help those in Santa Barbara County that are too often overlooked, untouched, and left to themselves.
Mission
Pacific Pride Foundation proudly provides services to the HIV/AIDS and LGBTQ+ communities of Santa Barbara County. All of our programs are free or low-cost at our locations in Santa Barbara and Santa Maria.
Begin to Build a Relationship
We know you care about where your money goes and how it is used. Connect with this organization's leadership in order to begin to build this important relationship. Your email will be sent directly to this organization's Director of Development and/or Executive Director.
Fostering Pride in Us All
"We at the Zegar Family Foundation are proud funders of Pacific Pride, not just for the much needed services provided to the LGBTQ community but for fostering Pride and Inclusivity for us all!"
Partners in Pride
For 45 years, Pacific Pride Foundation has been committed to ensuring a thriving, vibrant, and visible LGBTQ+ community in the Santa Barbara area. With the help of annual donors or "Partners in Pride," PPF continues to provide critical services to individuals, through counseling, community education, and innovative programs for youth and seniors, as well as those who are impacted by HIV and Hep-C. Become a Partner in Pride today and you can also help to sustain PPF's social programs such as the Pacific Pride Festival, and special events like the Royal Ball. Your strong commitment will ensure the continued success of a trusted community organization for decades to come.
Board of Directors
Lynn Brown, Chair, Pronouns: she/her
Ralph Barbosa, Vice Chair, Pronouns: he/him
Tyson Halseth, Secretary, Pronouns: he/him
Stephen Coyne, Pronouns: he/him
Marc Gelinas, Pronouns: he/him
Solomon Ndung'u, Pronouns: he/him
Seth Taylor, Pronouns: he/him
Georgene Vairo, Pronouns: she/her
Mary Ziegler, Pronouns: she/her