Santa Barbara's Recipe for Academic Success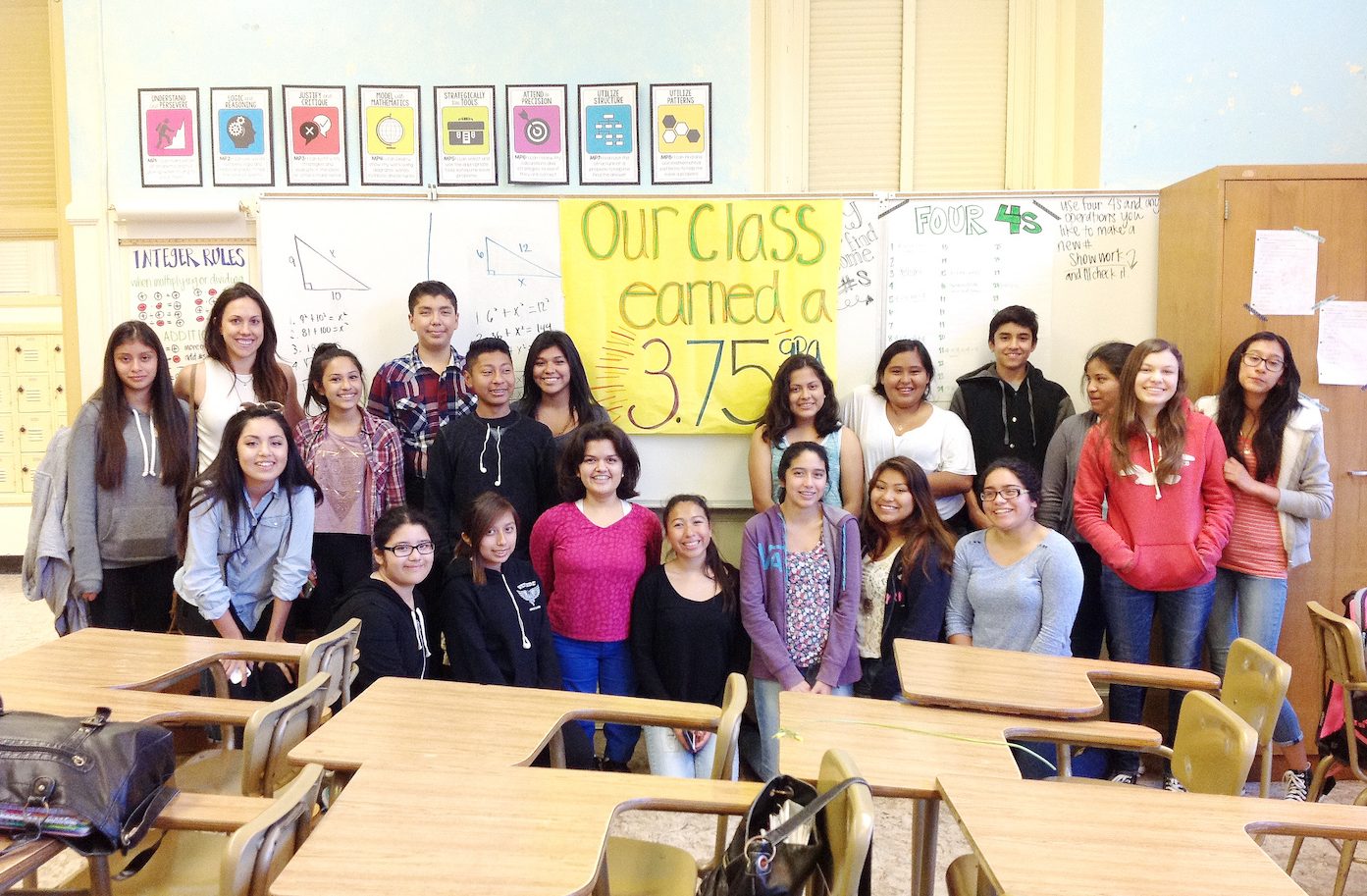 The Santa Barbara Education Foundation is not your normal nonprofit supporting students. Rather it is like an educational Robin Hood, matching donors with students who need it most. 
Students like Antonña Mollo. During her freshman year, Mollo's mother died of an overdose and her father was sentenced to 12 years in jail.
"I grew up so angry at the world, constantly asking 'why me?'" Mollo says. "Gangs and violence became my sense of peace. My crazy life spread through the halls at school, and for once I was placed in a program that was meant for me."
That place was the Academy for Success, a program developed by Dos Pueblos High School Math Teacher Kelly Choi. When some of her students weren't showing up to class, Choi took the time to ask why. Some were hungry, while many others, like Mollo, had turbulent home lives. 
The program identifies struggling students in the 9th grade. Instead of taking courses from different teachers year to year, students stay with the same cohort of students and a team of teachers to take the classes they need to graduate. And the group "becomes a family," says Margie Yahyavi, executive director of the Santa Barbara Education Foundation. With additional mental health services and counseling, the students flourish: there is a 95% reduction in disciplinary action; 98% of Academy students graduate high school; and 92% enroll in some type of post-secondary education.
But this is only one of many programs that Yahyavi and the Education Foundation's generous donors support. The nonprofit raises private funds to assist students in three ways: funding programs like Academy for Success developed within Santa Barbara Unified schools by faculty or administration; supporting outside programs that want to work within the schools; and finally by sustaining programs that the Education Foundation developed themselves.
Yahyavi is particularly proud of the work the Foundation is doing to ensure that vulnerable students stay on track through long summer months. "We are tackling summer learning loss with our robust summer programs," she says.
With nearly 60 percent of southern Santa Barbara County's students enrolled in the Santa Barbara Unified School District, giving to the Education Foundation is one of the most clear-cut ways to lift up educational outcomes for the community as a whole.
Donate now!
Mission
Santa Barbara Education Foundation (SBEF) provides and supports programs that enrich the academic, artistic, and personal development of all students in the Santa Barbara Unified School District.
Begin to Build a Relationship
We know you care about where your money goes and how it is used. Connect with this organization's leadership in order to begin to build this important relationship. Your email will be sent directly to this organization's director of development and/or Executive Director.
I have always been impressed with Keep the Beat as it fosters a love of music in children that can last a lifetime. I learned to love music when I was young and wanted to help our young folks experience that same love in their formative years.
Helping Teachers Help Students
The agenda for the 2022/2023 school year is to close the gap and achieve more funding for Teacher Grants while focusing on literacy development and mental health. Despite the $223,000 gap that the Santa Barbara Education Foundation is currently experiencing, their diligence and thoughtfulness bear every single student in mind.
You can help countless students like Bella find their voice.
Key Supporters
Arnesen Family Foundation
Timothy and Louise Casey
Andrew and Mary Jane Cooper
Daniel and Mandy Hochman
Elaine F. Stepanek Foundation
James S. Bower Foundation
John L. Carleton Foundation
Senator Monique Limón
J.M. Lind
Superintendent Dr. Hilda Maldonado
Sara Miller McCune
Mithun Family Foundation
Mosher Foundation
Santa Barbara Foundation
Nick Rail
April Thede
Towbes Foundation
Walter J. & Holly O.
Thomson Foundation
Wood-Claeyssens Foundation
Zegar Family Foundation