The Community's Theatre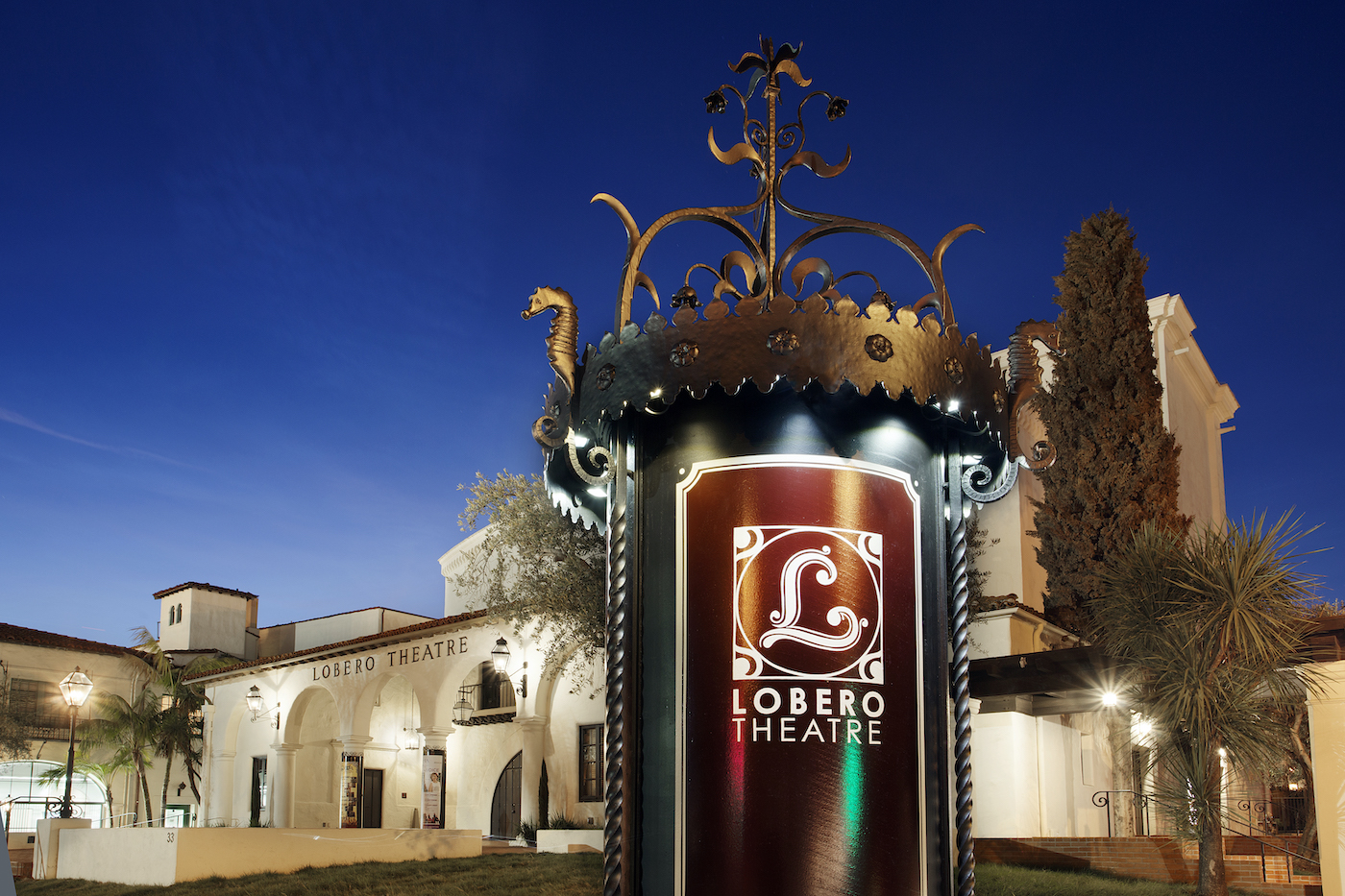 Not only is the Lobero the longest running theatre in California (founded in 1873), but it is relentless, with over 200 nights of performances a year serving more than 70,000 people. 
For Executive Director David Asbell, whose 23-year tenure seems short given the Lobero's history, the job is all about serving Santa Barbara and its vibrant performing arts scene.
"The staff and board, we look at our role really as stewards of this great building and tradition," Asbell says. "The most important thing we can be doing, job number one, is all about our community. The collaborations we are most proud of are with local arts organizations and local artists." 
The Lobero has four pillars of performance: classical music, jazz, dance, and theatre. While the theatre has been – and is regularly – graced by world-class performers, the Lobero's staff is heavily focused on giving local artists and youth a platform to thrive and grow into their craft.
"We are not going to make the music, but we will make sure that a local musician or dance company has the best opportunity at succeeding," Asbell says. "The most important goal for us is to complement and support the local arts scene."
To accomplish this, the theatre heavily subsidizes or gifts the space whether for the Santa Barbara Youth Symphony, a nonprofit youth service provider like AHA!, or the Santa Barbara Vocal Jazz Foundation's "Journey Through Jazz" residency. Journey Through Jazz is a seven-week in-classroom program during which local grade schoolers learn about jazz music and history, which culminates in a performance at the Lobero.
Jim Dougherty is the Lobero's Director of Planned Giving. For him, the Journey Through Jazz performances have their own "special magic" because of the audience that comes through the doors.
"These are not your typical theatre-goers," Dougherty says. "You have whole families. The best is watching a sibling watch their siblings up on stage. I just love to see the families' reactions. It's absolutely sweet."
That is what he misses the most about the theatre being closed for such a long stretch of 2020.
For Asbell, Dougherty, and the entire Lobero team, it is moments like those that the theatre was built for: community.
Mission
The mission of the Lobero Theatre Foundation is to maintain and operate the historic Lobero Theatre as a performing arts center and cultural asset to the community of Santa Barbara, and to present the highest quality productions in music, dance, and theatre.
Begin to Build a Relationship
We know you care about where your money goes and how it is used. Connect with this organization's leadership in order to begin to build this important relationship. Your email will be sent directly to this organization's Director of Development and/or Executive Director.
Proven Value
"For nearly 150 years, the Lobero has proven its value as a venue which brings world-class talent to our town. I've long enjoyed coming to this theater, and have enjoyed countless diverse performances on this historic stage. It's simply a great place to enjoy a show. And just as meaningful, it is Santa Barbara's community theater – collaborating with local schools and youth arts organizations. I'm proud to not only support the Lobero, but also honored to serve as President on its Board of Directors."
Another 150 Years
In 2023, the Lobero Theatre will celebrate its 150th anniversary. For Director of Planned Giving Jim Dougherty, the moment will be as much about celebrating the past, as cementing the Lobero's legacy into the future.
Although 60% of annual revenue comes from ticket sales and venue rentals, the theater relies on charitable donations for the balance.
"Our true endowment going through the years has been this community," Dougherty says. "The community members have always stepped forward in times of crisis and exerted an ownership over the theater. This is their theater."
To coincide with the 150-year anniversary, Dougherty plans on expanding the current endowment of $3 million to $10 million, and is seeking your help. If you want to be a part of the Lobero tradition and future, you can reach him directly at: jdougherty@lobero.org.
Board of Directors
Steve H. Hayes, President, Annual Fund Chair
Charles de L'Arbre, Vice President
Melissa Fassett, Secretary
Bridget Foreman, Treasurer
Amy MacLeod, Past President
Tim Casey, At Large
John Gerngross, At Large
Stephen Cloud
Mindy Denson
Jeff DeVine
Brett Hodges
Michael Jaffe
Laurie Bentson Kauth
Janet McCann
William J. Nasif
Ben Trosky
Bo Willis
David Anderson, Director Emeritus