The Promise of Higher Education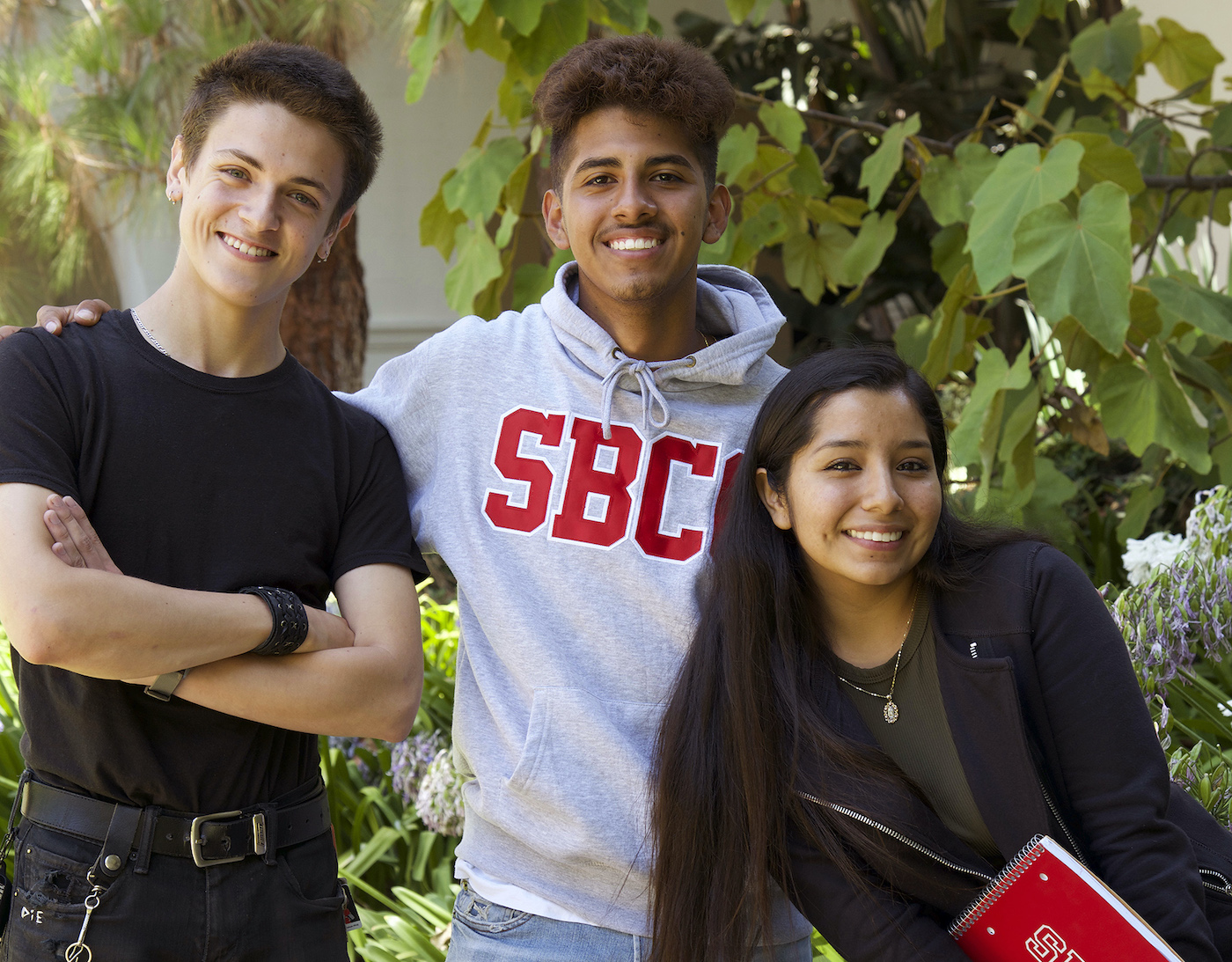 The goal was audacious: provide every recent high school graduate in the south coast area of Santa Barbara with two years of college education for free. There would be no eligibility requirements beyond a student's commitment to enroll full time, remain in good standing, and take advantage of academic advising. 
Since 2016, when the Santa Barbara City College (SBCC) Promise was launched, more than 5,000 students have received free tuition, books, supplies, even bus passes and student health services.
"We call it a promise for a reason," says Geoff Green, the CEO of the Santa Barbara City College Foundation. "This is a commitment we are making in perpetuity." 
The initiative has been a resounding success. It has dramatically increased the number of local students enrolled full-time at SBCC, which research shows leads to higher rates of completion and transfer to four-year colleges. In addition, SBCC Promise students' average GPA stands above a 3.0. And with student debt hitting a whopping $1.7 trillion, what the SBCC Foundation has managed to do here is a template for the nation – a fact that the White House took notice of in 2016 when the SBCC Promise received national recognition upon its launch.
"A century ago, America had a serious debate about whether universal public high school was even necessary" Green says. "One hundred years later and it is clear that for the vast majority of people, high school isn't enough."
For SBCC graduate Leslie Marin, the Promise made it possible for her to be the first person in her family to attend and graduate from college. After the Promise, she transferred to the University of California, Santa Barbara on a full scholarship where she has a 3.7 GPA.
"[The SBCC Promise] took a huge financial burden off my shoulders and my parents' shoulders," Marin says. "I wouldn't have been able to go to college right after high school; I would have had to take a couple semesters off to pay for tuition and supplies."
This is but one example of how the SBCC Foundation stands up for its students. When COVID-19 hit, the Foundation distributed more than $2 million in emergency grants to 2,335 students in a mere three weeks to help them stay enrolled and moving forward even as stay-at-home orders were creating a wave of unemployment.
"So many of our students tend to live at the economic margins," Green says. "It was our obligation when the pandemic hit to provide a bridge until other support became available."
Donate now!
Mission
The SBCC Foundation has provided Santa Barbara City College with private philanthropic support since 1976, serving as the vehicle through which individuals and organizations may invest in the college and its students. As an independent 501c3 nonprofit organization and partner to SBCC, the SBCC Foundation provides more than $5 million annually for student success programs, scholarships, book grants, emergency funds, and other critical needs of the college. For more than four decades, the resources raised and managed by the SBCC Foundation have supported SBCC students as they prepare for careers, transfer to four-year universities, and pursue lifelong learning goals.
Begin to Build a Relationship
We know you care about where your money goes and how it is used. Connect with this organization's leadership in order to begin to build this important relationship. Your email will be sent directly to this organization's director of development and/or Executive Director.
I was fortunate to be an SBCC Promise student during my first two years at SBCC. Without it, I would not have gone to college. As a first-generation student, it was hard to navigate college, and the thought of paying thousands of dollars for classes, starting fresh out of high school, did not seem realistic. With the Promise, I was fortunate to not have to work to pay for my classes, which allowed me to focus on school. It was a privilege.
Your Donations Can Put a Student Through Two Years of College
Donations to the Santa Barbara City College Foundation provide much needed support for students as they prepare for careers, transfer to four-year universities, and pursue lifelong learning goals. The Foundation is working to make the SBCC Promise a permanent offering through the support of generous donors, while continuing to improve and expand access to a greater share of the Santa Barbara community. The cost of one student's participation in the SBCC Promise varies with the student and their course of study, but currently ranges between $2,750 and $5,500.
Key Supporters
Laurie Ashton & Lynn Sarko
Leslie & Ashish Bhutani
Roger Durling
& Daniel Launspach
Coleen & Ted Friedel
Perri Harcourt
Bruce Heavin & Lynda Weinman
Madeleine & Peter Jacobson
Irma & Morrie Jurkowitz
Mark & Tiffany Lemons
Lillian Lovelace
Kandy Luria-Budgor
& Beno Budgor
Sara Miller McCune
John C. Mithun
& Mercedes Millington
Maryan Schall
Frank Schipper
& Leslie Meadowcroft-Schipper
Geoff Slaff & Dale Zurawski
Judy & Jack Stapelmann
Rachel Kaganoff Stern
Scott Vincent
Merryl & Chuck Zegar