AHA!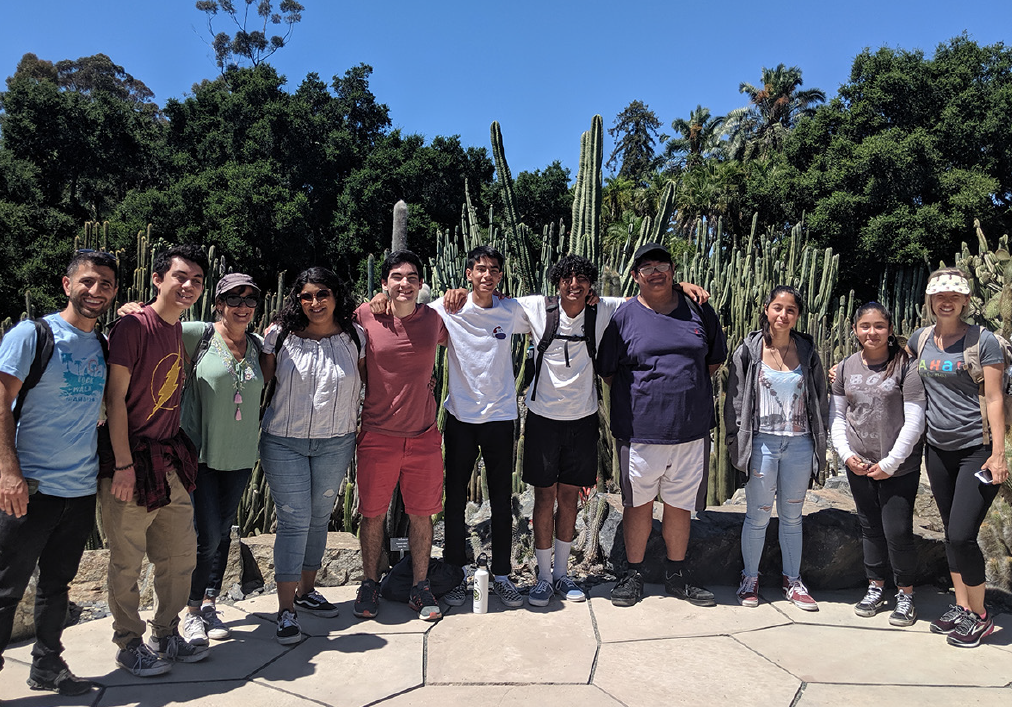 It wouldn't be an exaggeration to suggest that to many folks in our community, everyone who works at AHA! could be called a hero. After all, the Santa Barbara nonprofit equips teenagers – and often their teachers and parents – with social and emotional intelligence, using the five pillars of mindfulness, awareness, connection, empathy, and resilience to dismantle apathy, prevent despair, and interrupt hate-based behavior.
Over its 22 years, AHA!, which stands for Attitude-Harmony-Achievement, has provided social-emotional learning (SEL) to more than 25,000 students at local middle and high schools, producing stunning self-esteem raising results that not only have reduced violent incidents on school campuses but also dramatically improved the lives of teenagers and those they touch, all from a staff that alumni almost universally praise as caring, dedicated, and graceful. Talk about heroic!
But heroes are also the catchword for the new program AHA! has produced in response to the pandemic shutting down the possibility of in-person connection on campuses and at its headquarters – the mainstay of its normal in- and after-school programs, which have largely migrated to online. Seeking a way to bring large groups of students together for online gatherings to provide hope, inspiration, positivity, and a sense of purpose as well as connection to help students cope in these decidedly isolating times, the nonprofit came up with the AHA! Hero Assemblies for the new academic year.
The virtual assemblies feature short video presentations from selected speakers drawn from a wide variety of celebrities, many with local connections, including actors Mary Louise Parker, Jeff Bridges, Gwyneth Paltrow, and Dakota Lotus, author-newsman Van Jones, former Santa Barbara City Fire Chief Pat McElroy, civil rights activist Dolores Huerta, activist-filmmaker Valarie Kaur, and about 120 others. The program starts with one or two videos from the luminaries who have been filmed offering thoughtful, heartfelt (but non-politically partisan) answers to the question: "What does a hero look like to you these days?"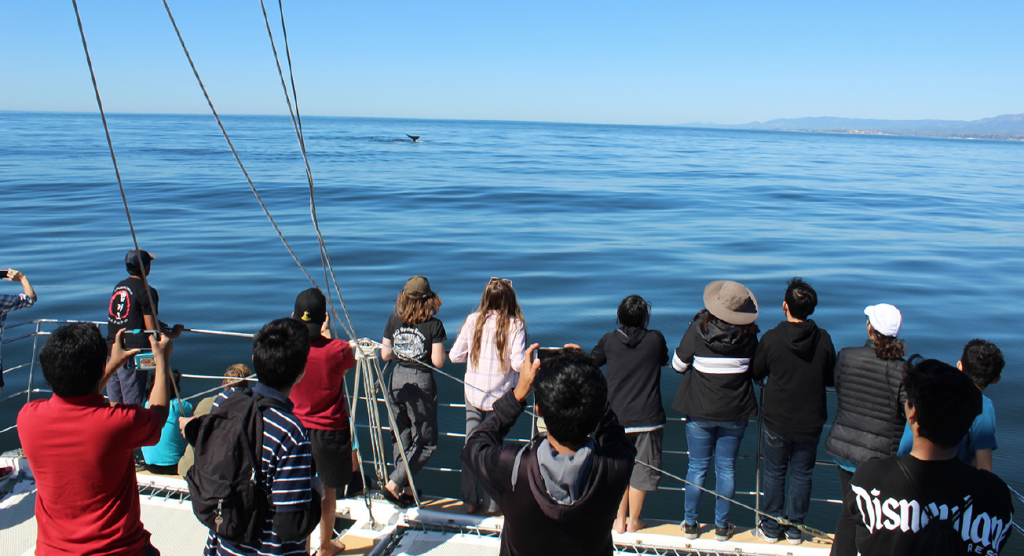 After watching the video, the students and teachers join small breakout groups of no more than seven participants where an AHA! facilitator leads discussions addressing related questions about character, facing adversity, social inclusion, and community.
"It's just a really great way to connect deeply with one another and talk about what it means to be a hero, and access that part of yourself," said Molly Green, AHA!'s Development Director and one of its facilitators. "We talk about how you can be a hero even if you're struggling yourself, and discuss what ways people have shown up for you and how you like to show up for others. Every person in the group answers the questions in these little connection circles."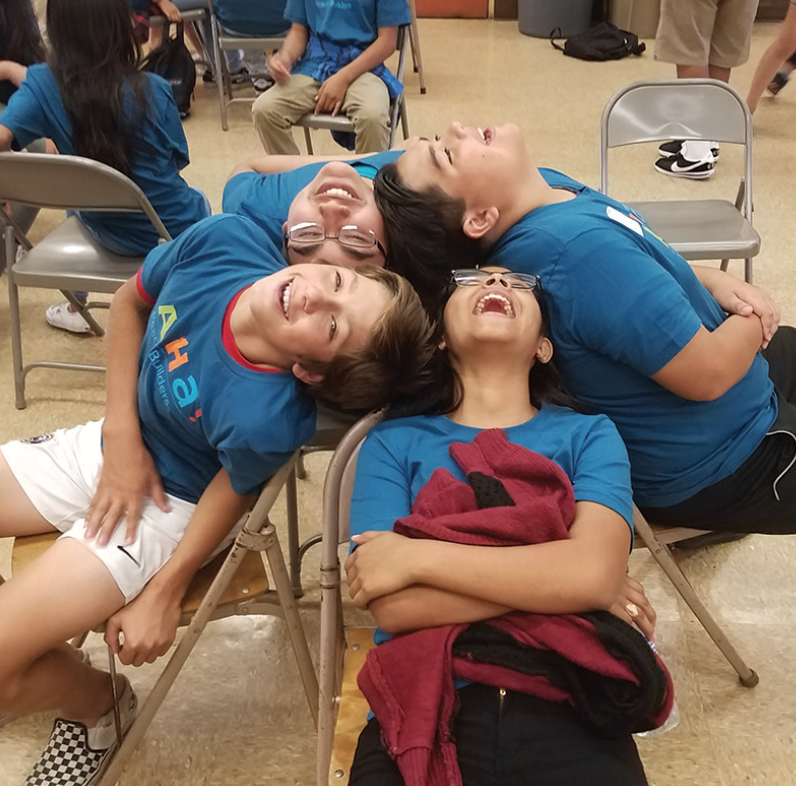 Then everyone returns to the big group and watches another set of videos before re-joining the breakout session for another series of questions that go a little bit deeper, Green said.
"What we want the teens to recognize is that every single person has a seed within them to step up and be a hero," she said. "One of the people on the videos said sometimes being a hero is just getting out of bed in the morning. That is a really valuable lesson for young people who might be feeling so much anxiety just to recognize that there are things that they can do in their lives every day that makes them a hero. It's about how they can help their family, their school community, and the wider community, just getting them to think about how they can be empowered even by helping their parents do the dishes, which can really make a big difference because parents are struggling along with everybody else. Shifting the focus on individual responsibility and initiative is a really powerful message."
The 75-minute AHA! Hero Assemblies – which each encompass 170 participants at a time plus 25-28 staff members – have proved popular across the board, Green said. "Administrators, teachers, and students all just really, really love it. Students are saying it's the first time that they're able to have any kind of intimate connection with others in their grade, many of whom they may have never met before because they're in a new school. Because they're being vulnerable and really open in these small groups of their peers, it just binds them together in a way that they haven't had an opportunity to do in an (online) classroom."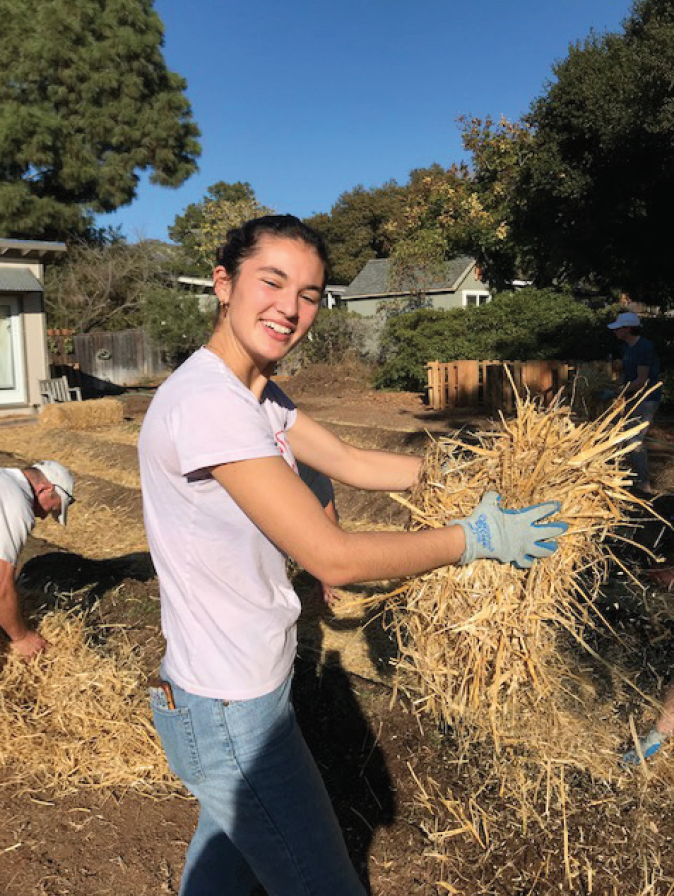 The AHA! Hero Assemblies have already reached thousands of students across campuses in town and the organization has plans to expand to other schools across the county, as well as, perhaps, around the country, since Zoom has no distance issues. Non-school connected adults will also have their first opportunity to get a taste of the program on February 18 when AHA! hosts its first assembly open to the general public. Green said that the event, which will be offered twice during the evening, will serve as a fundraiser only via a "soft ask" at the end as admission is free.
Donations are more than welcome, Green said, noting that AHA! has had to cancel all of its fundraising events – including the annual Sing It Out performance at the Lobero – for the foreseeable future. But awareness and community connection are more important.
"We want adults to experience the same thing that the teens have been getting," she said. "That's always the best way to sell our programs in anything we do."
(Visit www.ahasb.org to find out more about any of AHA!'s programs. Email Green at Molly@ahasb.org for details about the public AHA! Hero Assemblies.)
Donate now!
www.ahasb.org
(805) 770-7200 x 2
Senior Director of Development Molly Green
Mission
AHA! equips teenagers, educators, and parents with social and emotional intelligence to dismantle apathy, prevent despair, and interrupt hate-based behavior.
Begin to Build a Relationship
We know you care about where your money goes and how it is used. Connect with this organization's leadership in order to begin to build this important relationship. Your email will be sent directly to this organization's director of development and/or Executive Director.
It's never been harder to be a teenager. Social isolation, skyrocketing gun violence, social media divisiveness, bullying and discrimination, and persistent anxiety about an uncertain world have led to unprecedented levels of mental health issues in youth. For me – as a donor, volunteer, and now board member of AHA! – I know we must show up for our teenagers now more than ever, and this program is the surest way I know to make a profound difference. AHA! provides lifetime tools for social and emotional well-being, enabling teens to better care for themselves, each other, and their communities.
Providing a Path to Peace
All donations to AHA! go to direct services for its programs, as one of the nonprofit's longtime supporters continues to cover operational expenses. A gift of $25,000 enables AHA! to offer one school a customized AHA! Peace Builders curriculum emphasizing empathy, agency, and kindness; this would serve up to 40 students for the full school year. Gifts of any size are more than welcome and allow AHA! to continue to provide all of its SEL-based in-school, after-school, and summer programs for students, parents, and teachers.
Key Supporters
Lisa and Bryan Babcock
Susan Budinger
Jennifer and Peter Buffett
Daun and Daniel Dees
Lucy and Mary Firestone
Lisa Foley
Kerrilee and Martin Gore
Nancy Grinstein and Neal Rabin
Karen and Bayard Hollins
Beryl and Neil Kreisel
Jill Martin
Natalie Orfalea and Lou Buglioli
Nora McNeely Hurley and
Michael Hurley
Marla McNally Phillips and
Lee Phillips
Stacy and Ron Pulice
Justine Roddick and Tina Schlieske
Rand Rosenberg
Leanne Schlinger
Susan and Bobby Shand
Regina Scully
The Smidt Family
Norm Waitt