MOXI Welcomes Six New Members to its Board of Directors and Elects Alixe Mattingly Chair of the Board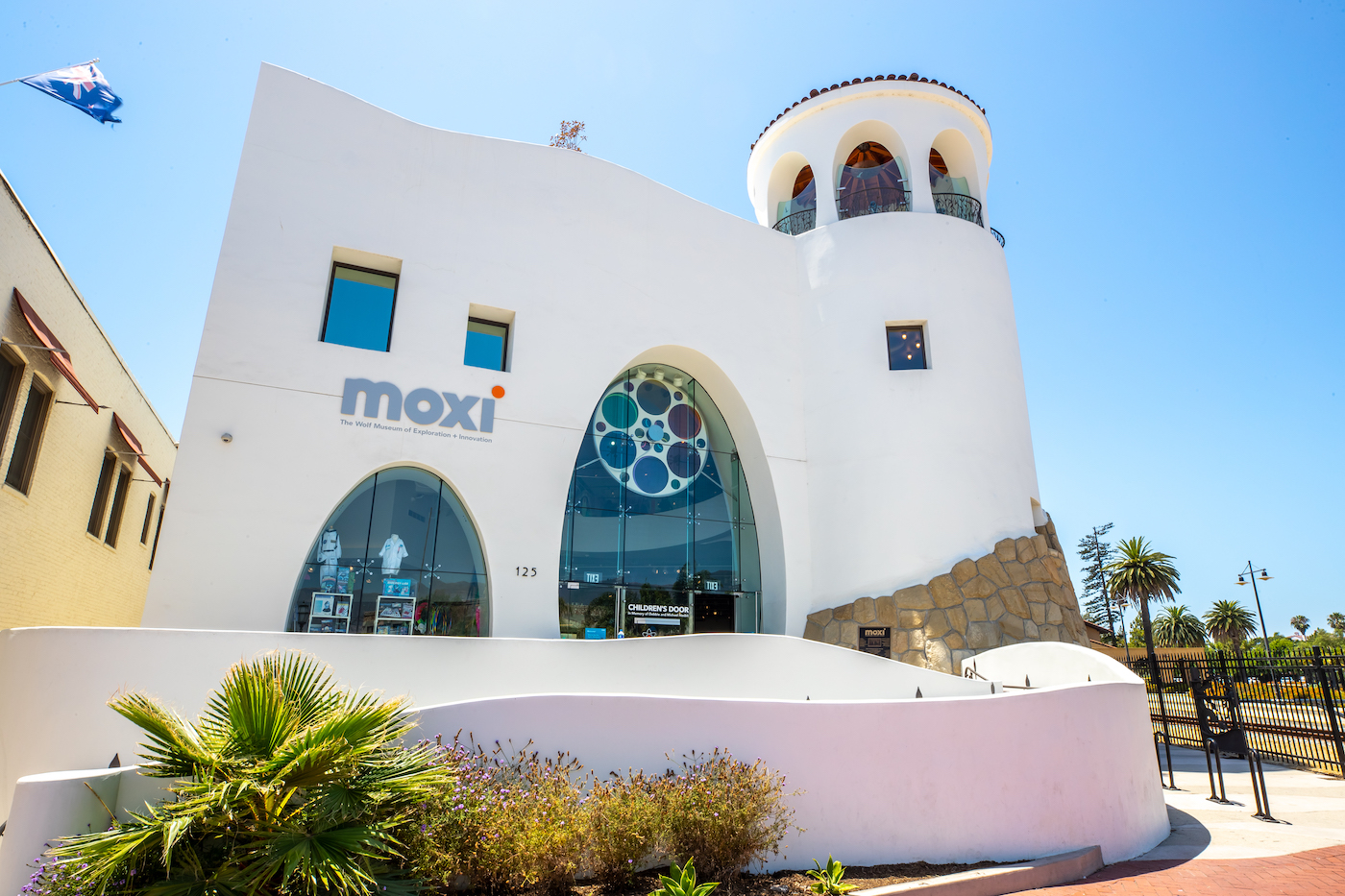 MOXI, The Wolf Museum of Exploration + Innovation, is pleased to announce six new members of its board of directors: Lily Hahn, Stephen Leider, Kirsten McLaughlin, Deji Olukotun, Amber Kaplan Sprague, and Casey Summar. Incumbent board member Alixe Mattingly has also been elected as the board's new chair. MOXI's volunteer board of directors works directly with the museum's president and chief executive officer to oversee and support the organization's commitment to its mission to ignite learning through interactive experiences in science and creativity.
"MOXI is excited to welcome so many new perspectives and a wide variety of talents to our board this year," said Robin Gose, president and CEO of MOXI. "As we continue to serve our community despite the ongoing closure of the museum doors, fresh energy and passion for the importance of our work is vital to ensuring our sustainability."
Lily Hahn is a founding donor of MOXI and has served on the committee of the museum's annual fundraiser, MOXI@Night, for the last two years. Born in New York and raised in Santa Barbara and North Carolina, she and her son now split their time between Santa Barbara and Tryon, North Carolina. A longtime advocate for STEAM learning and educational causes for children, she has also served on the annual event committee for the United Way of Santa Barbara County.
Stephen Leider is a commercial real estate broker with more than 30 years of experience and is currently a partner in the Lee & Associates firm. With a deep knowledge of commercial enterprises and real estate throughout the Tri-County region, he is also committed to serving the community he calls home. He most recently served on the Dean's Advisory Council for the Orfalea College of Business at Cal Poly in San Luis Obispo, has previously served as president of the board of the Santa Barbara Zoo, and served on the boards of Santa Barbara Middle School and CALM. Leider is a graduate of Cal Poly in San Luis Obispo with a degree in business management.
Kirsten McLaughlin is market vice president of Santa Barbara for Cox Communications. In this role, she oversees local operations and serves as the chief market spokesperson. Additionally, she is a member of Cox California's senior leadership team and leads a variety of statewide cross functional projects for the company. She has previously worked in governmental and communications roles with regional water districts in Orange County and Santa Barbara County, as well as being a field representative for Senator Feinstein. As a Santa Barbara native, she is proud to be an active member of the community and is slated to be 2021 board chair for the newly formed Santa Barbara South Coast Chamber of Commerce. She also serves on the executive committee of Partners in Education and co-chairs the South Coast Business and Technology Awards steering committee. She has previously held board positions with the Santa Barbara Family YMCA, the California Cable and Telecommunications Association, and the Business Giving Roundtable. McLaughlin is also a sustaining member of the Junior League of Santa Barbara and longtime volunteer for the California YMCA Youth and Government Program. McLaughlin holds a bachelor's degree in political science and mass communications from University of California, Berkeley, and a master's degree in public policy from University of California, Los Angeles.
Deji Olukotun is the director of policy and corporate social responsibility at Sonos. In this role, he oversees all corporate social responsibility initiatives throughout the company as well as leading Sonos' policy and government relations on competition globally, U.S. privacy initiatives and the internet of things. He is an attorney who has previously worked at organizations dedicated to social justice, digital rights, and free expression. He is also a published fiction writer, including the award-winning novel, After the Flare. His work has also appeared on Quartz, Vice, The Washington Post, The Atlantic, The Guardian, and NPR. Olukotun is a graduate of Yale University and Stanford University Law School and also holds a Master of Philosophy degree from University of Cape Town.
Amber Kaplan Sprague is an immunologist and passionate advocate for science education. She currently serves as a senior advisory board member of NKMax America, Inc., a clinical stage biotechnology company focused on the development of unique natural killer (NK) cell therapies to treat solid tumors. For the past two years, she served as the company's chief scientific officer, as well as the interim chief business officer. She has also worked as a partner and analyst at two biotech venture capital funds. She volunteers her time for a variety of causes highlighting the importance of women in healthcare and other STEM fields throughout Southern California. Locally, she also serves as an ambassador for Wilderness Youth Project. Amber holds a doctorate in immunology from Cedars-Sinai Medical Center and a bachelor's in biology and from the College of Creative Studies at University of California, Santa Barbara.
Casey Summar is a partner with The Law Firm for Non-Profits and adjunct professor of law at her alma mater, Vanderbilt University Law School. She specializes in advising nonprofit organizations of all types and sizes. Prior to relocating to Santa Barbara, Summar founded Tennessee Volunteer Lawyers for Arts, which grew to become the Arts & Business Council of Greater Nashville under her leadership. She served as executive director of the organization for more than a decade, advising the boards and staff of more than 400 nonprofits. She was an active volunteer in the Nashville arts community and has quickly begun to do the same in Santa Barbara, serving as chair of the board of the Lynda Fairly Carpinteria Arts Center last year and secretary of the board of the Common Table Foundation. She also serves on the Board of Trustees for the Santa Barbara & Ventura Colleges of Law. Summar graduated with honors from Vanderbilt University Law School and holds a Bachelor of Fine Arts in photography from Belmont University.
Alixe Mattingly was elected to MOXI's board of directors in 2012 and has been on the executive committee since 2017. She co-chaired the $25 million capital campaign for MOXI and even served as interim CEO for six months during the museum's first year of operations and has now been selected to lead the board as chair. With more than 33 years' experience in public affairs, strategic communications, media relations and brand management, Mattingly has lent her talents as a volunteer in the Santa Barbara community since relocating here from Washington, D.C. in 1999, serving on the boards of Hospice Santa Barbara, Storyteller Children's Center, Lotusland, Laguna Blanca School, and the Mosher Foundation among others. She has also worked in communications and marketing leadership roles at the Santa Barbara Foundation, Direct Relief International and Davies Public Affairs. Prior to moving to Santa Barbara, Mattingly worked in a variety of governmental and public affairs roles including serving as Deputy Press Secretary for Presidents Ronald Reagan and George H.W. Bush as well as Assistant Secretary for Public Affairs at the Department of Health and Human Services. She is a graduate of Hollins University.
About MOXI
MOXI, The Wolf Museum of Exploration + Innovation® is dedicated to igniting learning through interactive experiences in science and creativity. Located in the heart of Santa Barbara's redeveloped tourist area at 125 State Street, the museum is LEED-certified Gold and serves guests of all ages through its hands-on exhibits and education programs. MOXI is a 501(c)(3) nonprofit organization generously supported by its daily guests, members, facility rentals, and donations from individuals, foundations, and corporate partners. For more information, visit moxi.org.
Mission
To ignite learning through interactive experiences in science + creativity.
Begin to Build a Relationship
We know you care about where your money goes and how it is used. Connect with this organization's leadership in order to begin to build this important relationship. Your email will be sent directly to this organization's Director of Development and/or Executive Director.
An Inspired Future
"Our mission for MOXI from the beginning was to emphasize STEM learning for children of all ages, in a fun, enriching, and interactive environment. I am delighted at what we've accomplished in such a short time. STEM education is the future of our country, and our programs and staff give children and young adults a chance to ask questions, discover and explore the joys of science, technology, engineering and mathematics. It is my fondest hope that MOXI will inspire future generations of youngsters to pursue STEM-related studies and careers."
Catalyst Club
MOXI is a museum with a long-term plan for community impact. To get there, like any business, they need sustainable, predictable revenue.
To support this, MOXI recently launched the Catalyst Club, wherein donors commit to three years of giving at least $1,000 per year.
"Be a catalyst for change in your community," says CEO Robin Gose. "Be a catalyst for changing the trajectory of a child's life."
Board of Directors
Scott Hadley, President
Chris Kroes, Vice President, General Counsel
Susan McMillan, Secretary
Justin Anderson, Treasurer
Jill Levinson, Immediate Past President
Jill Chase, At Large
Alixe Mattingly, At Large
Kelly Almeroth
Kristen Blabey
Josh Blumer
Marcia Cohen
Naomi Dewey
Tyler Duncan
Julie Farrell
Jennifer Hecht
Richard Hutton
Leanne Schlinger
Fiona Stone
Andrew Winchester
Noelle Wolf