Radio's Brian Phelps to Emcee Teddy Bear Cancer Foundation's BIG Little Heroes Event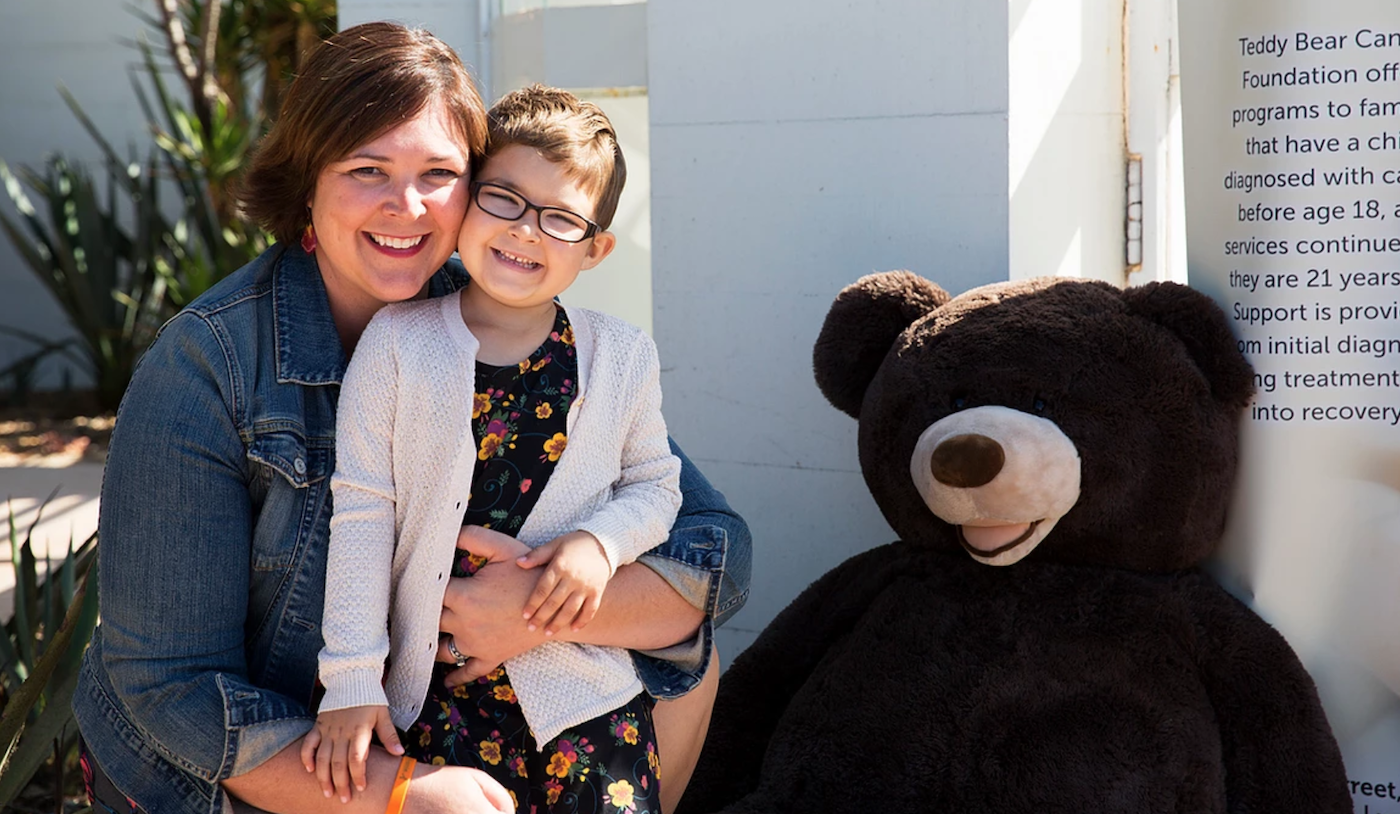 Teddy Bear Cancer Foundation's (TBCF) annual Little Heroes event looks somewhat different this year. Their annual breakfast event is one of TBCF's signature fundraisers affectionately named for the "little heroes" they support facing childhood cancer.
This year the event will be held virtually and take place in the evening. Due to the pandemic and subsequent healthcare crisis, TBCF felt compelled to honor the tri-counties' local healthcare system, Cottage Health. Thus, the adjustment in the event name: BIG Little Heroes. The majority of the Santa Barbara families served by TBCF are diagnosed and treated by one or more of the Cottage Health programs, often beginning in the Emergency room, followed by hospital stays and treatment at the children's clinic.
Leading the virtual program will be Brian Phelps known by most Los Angelenos from his 25 years hosting the Mark & Brian Morning Show on 95.5 KLOS. His radio show was syndicated in 21 markets in the U.S. and in 2020 he and his radio partner Mark Thompson were inducted into the Radio Hall of Fame.
This year's keynote speaker will be Jake Olson, USC football player and pediatric cancer survivor. Olson became the first completely blind football player in college football history when he successfully long snapped a PAT for the USC Trojans against Western Michigan on September 2nd, 2017. Jake's story of overcoming retinoblastoma and going blind at the age of 12 has served as an inspiration to many people across the world.
Recently, a number of children TBCF serves have experienced similar outcomes with retinoblastoma, and for that reason Olson was chosen to present for this event. "I can't wait for our kids to hear his presentation," shared Gisselle Madrigal, TBCF's Family Resource Manager, "His message of resiliency is so powerful. I hope they are as inspired by his message as I am."
The 2021 event co-chairs are Heather Ayer, Matt Fish, and April Norman. Ayer and Fish were co-chairs of the breakfast in 2019 and 2020, and Norman is an ongoing volunteer at TBCF. Ayer, who is a childhood cancer survivor and whose family were recipients of TBCF services, stated, "As a childhood cancer survivor I know first-hand how devastating a cancer diagnosis can be, and how important it is to keep a family together through this unimaginable experience. This event means so much to me because it is truly focused on bringing our community together to honor and applaud the little (and big) heroes among us."
Teddy Bear Cancer Foundation is the only local nonprofit solely focused on providing financial, educational, and emotional support to families living in Santa Barbara, Ventura, and San Luis Obispo counties who have a child with cancer.
This event was made possible by the generous sponsorships from Karl Storz Imaging and Oniracom.
Attendance is free, and registration is required. You may register on Teddy Bear Cancer Foundation's website at www.TeddyBearCancerFoundation.org and clicking 'Events,' or by calling (805) 308-9943. Sponsorships are available and offer robust sponsor benefits including gift cards to Olio e Limone Ristorante, a local business that has supported TBCF from the beginning, and during the pandemic when their business was closed.
Teddy Bear Cancer Foundation provides services to families that have a child diagnosed with cancer up to age 18 and continue until they reach 21 years of age. In 2020 TBCF served a total of 891 individuals through their multiple programs and provided direct financial assistance to 55 families. Last year, through a combination of Special Circumstances Funds, grocery gift cards, and meals, TBCF was able to offer a total of $37,725 in additional support to families navigating the pandemic during their child's cancer treatment.
If you would like more information regarding the event, or to schedule an interview with a member of our staff, please contact Kirsten Stuart, TBCF's Development & Communications Director, at (805) 308-9943 or Kirsten@teddybearcancerfoundation.org
Mission
Teddy Bear Cancer Foundation supports families living in Santa Barbara, Ventura, and San Luis Obispo counties that have a child with cancer by providing financial, educational, and emotional support.
We support the entire family when their child has cancer.
​Our programs allow parents to focus on what matters most, their child's well-being, during one of the most difficult times of their child's young life.
Begin to Build a Relationship
We know you care about where your money goes and how it is used. Connect with this organization's leadership in order to begin to build this important relationship. Your email will be sent directly to this organization's Director of Development and/or Executive Director.
Giving Back
After 30+ years working in the Aerospace industry, I just released my first children's book, Dragons on the Purple Moon. Our son survived brain cancer in 2017 and I wanted to give back. After moving to Santa Barbara, I looked for an organization aligning with my vision of bringing joy and happiness to children with cancer. Teddy Bear Cancer Foundation was an excellent choice – they provide financial, emotional, and educational support that is extremely important for families during this time.
Helping Families Now, Forever
Teddy Bear Cancer Foundation serves more than 800 individuals every year. Incredibly, they do this with a budget of $1.2 million. In 2021, TBCF will step up outreach to hospitals so they can help even more families.
Teddy Bear needs your help. You can sponsor a family for $5,000, provide relapse or funeral funds for a family for $2,500, or pay for tutoring for a child for $1,000. TBCF is completely funded through the generosity of community members, and any amount helps.
And if you believe, as we do, that TBCF needs to be serving the region for years to come, visit its planned giving page – www.tbcflegacy.org – and consider a bequest
Board of Directors
J. Paul Gignac, Board Chair
Nathan Rogers, Vice Chair
David Edelman, Treasurer
Carolyn Shepard Baham,Secretary
Rich Schuette, Immediate Past Board Chair
Adam Black
Tyler Dobson
Joe Ferreira
Matthew Fish
Tom Fisher
Jamie Hansen
Sheela Hunt
Rebecca Koch
Tony Vallejo
Maria Wilson