Local Civil Rights Activist Lupe Anguiano named 2021 Spirit of Entrepreneurship Rock Star: Lifetime Achievement Award Recipient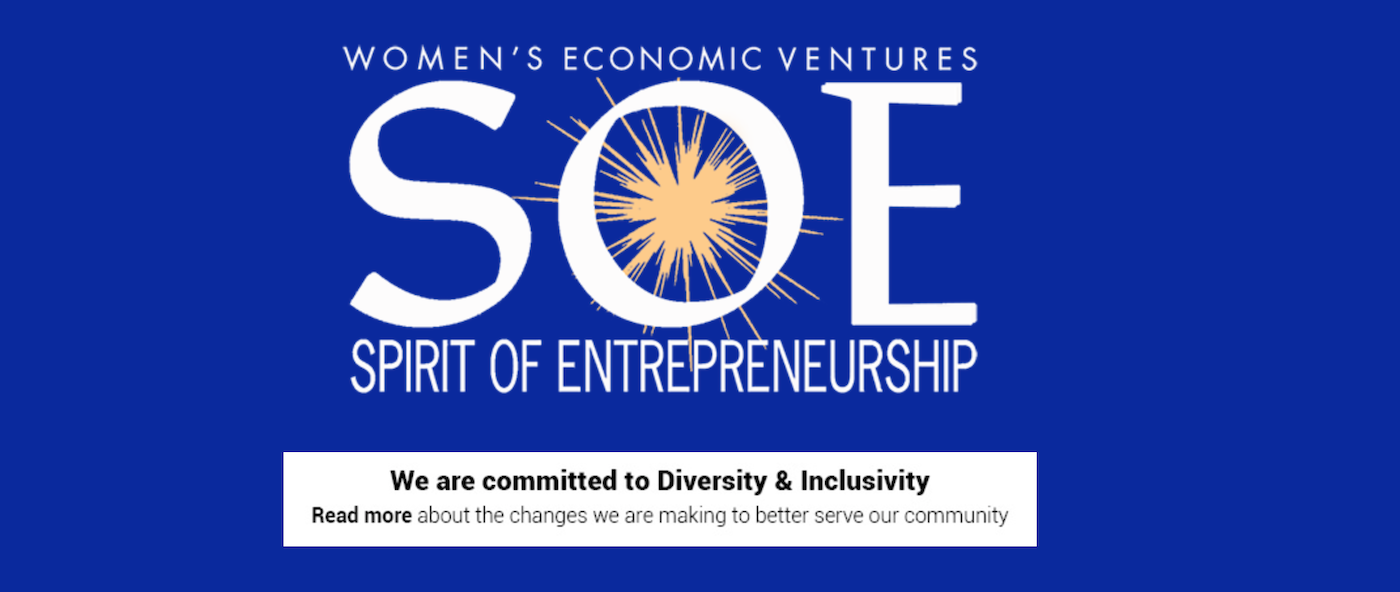 The Spirit of Entrepreneurship (SOE) Awards, presented by Women's Economic Ventures (WEV), is thrilled to announce that Lupe Anguiano will be honored as the 2021 recipient of the prestigious Rock Star: Lifetime Achievement Award. Anguiano is an entrepreneur and activist known for her work on women's rights, the rights of the poor, and the protection of the environment who has founded two impactful nonprofits. She will be recognized at the Spirit of Entrepreneurship Awards event, which will be held virtually on May 21.  Information at www.soefoundation.org
In 1978, Anguiano founded an organization called National Women's Employment & Education (NWEE) that offered a model program removing many of the barriers faced by women on welfare. By the early 1990's NWEE had placed 3,000 women in jobs. Forty years later, still going strong at 75-years-old, she founded and directed Stewards of the Earth, a non-profit organization committed to protecting the west coast environment from agricultural pollutants, fracking and the downsides of development.
Anguiano, the daughter of Oxnard fieldworkers who will celebrate her 92nd birthday in March, has led a remarkable life that has included organizing grape boycotts for Cesar Chavez, developing a program for gang members in East LA, and founding a powerful women's political group with Gloria Steinem. As an education specialist in the Johnson administration, Lupe worked on the nation's first bilingual education bill and went on to hold various positions in the Nixon, Carter, and Reagan administrations. She worked closely with President Reagan and received a President's Volunteer Award from him in 1983 for her work with NWEE.
Anguiano is the 11th recipient of WEV's Spirit of Entrepreneurship Rock Star Award, which is presented annually to an individual who has made an indelible impact on our community and who serves as a role model for women. Previous recipients include Lynne Tahmisian, Sara Miller McCune, Lady Leslie Ridley-Tree, Betty Hatch, and Carol Duncan.
"Lupe Anguiano is truly deserving of this lifetime achievement award since she has been working hard to make our world a better place for more than 70 years," said Kathy Odell, CEO of WEV. "This is the first time we have recognized the founder of a nonprofit with this award so it's an opportunity to acknowledge the importance of this type of entrepreneurship in our society. Lupe's pioneer work with NWEE changed the lives of thousands of women and created a model that is still being used."
WEV's Spirit of Entrepreneurship Awards also celebrate outstanding businesswomen from Santa Barbara and Ventura Counties in ten industry categories. Nominations are now open and community members are encouraged to nominate a woman entrepreneur (including themselves) to be recognized at the May 21 event. Nominations are due by February 21, https://soe.awardsplatform.com/.
For information about sponsorship opportunities contact Kate MacNaughton at kmacnaughton@wevonline.org or (805) 908-0091.
To arrange interviews with Lupe Anguiano, SOE Committee Members, past winners, or to request high-resolution photos or collateral, please contact Lysa Urban at 805.456.2356 or lurban@wevonline.org.
About Women's Economic Ventures (WEV)www.wevonline.org
Women's Economic Ventures is dedicated to creating an equitable and just society through the economic empowerment of women. WEV provides training, consulting, and loans to help entrepreneurs start, grow, and thrive in business. WEV serves Santa Barbara and Ventura counties. While WEV targets its services toward women, it helps men as well. Services are provided in both English and Spanish.
Since 1991, WEV has provided business training and consulting to more than 19,000 people throughout Santa Barbara and Ventura counties. WEV has made over $6.4 million in business loans and helped more than 5,000 local businesses start or expand, generating an estimated $770 million in annual sales and creating nearly 12,000 local jobs. WEV is a U.S. Small Business Administration's Women's Business Center and Microlender, as well as a certified Community Development Financial Institution (CDFI). 
Mission
Women's Economic Ventures (WEV) is a nonprofit organization dedicated to creating an equitable and just society through the economic empowerment of women.
Begin to Build a Relationship
We know you care about where your money goes and how it is used. Connect with this organization's leadership in order to begin to build this important relationship. Your email will be sent directly to this organization's Director of Development and/or Executive Director.
"I've been a proud supporter of WEV for more than 20 years. As a serial entrepreneur, I understand the challenges that business owners face. And, as a Santa Barbara resident, I appreciate the vibrancy and jobs that WEV businesses bring to the community.
When I support WEV, I know that I am empowering the women and minorities that operate my favorite neighborhood businesses. I invite you to get to know WEV's clients and invest in them wholeheartedly."
Pay it Forward
Women's business ownership is about more than jobs and benefits, economic growth and profits. It is about freedom and options, security – and human potential. It is about empowering women to dream big dreams, to act on a bigger stage, to become leaders.
WEV's League of Extraordinary Women brings together an influential and collaborative group of high achieving women leaders who are inspired to combine their efforts and resources to help strengthen women-owned businesses and elevate women in our community.
League members are successful role models and mentors who, combined with WEV's programs, help women develop the confidence, skills, and financial security to become leaders in their business and community – and pay it forward to the next generation of women.
Make an impact. Join the League of Extraordinary Women. Call Kate MacNaughton at 805.908.0091 or visit www.wevonline.org/theleague to join.
Board of Directors
Melissa Livingston, President, Chief Deputy Director, County of Ventura, Human Services Agency
Banks Staples Pecht, Co-Vice Chair, Executive Coach, Attorney, Founder BanksCoaching
Andrew Winchester, Co-Vice Chair, Wealth Adviser, Wells Fargo Private Bank
Nancy M. Crouse, Treasurer, CFA
Linda Rossi, Secretary, Chief Administrative Officer, Ventura County Credit Union
Aruni Boteju, Relationship Banker, Bank of the West
Emma Bridges, Executive Director, Morgan Stanley
Kristina Eriksen, Business Consultant
Jayme Garone, Business Relationship Manager, J.P. Morgan Chase
Cheryl, Heitmann, Council Member, Ventura City Council
Junemarie Justus, Founder, The Acorn Project
Elaine Kitagawa, Former CFO, lynda.com
Emily Latour, Senior Manager, Talent & Organization, Accenture
Rosanne Welcher, Chief Scientific Officer, Agilent
Joey Zumaya, Public Sector Manager, LinkedIn