'Zooper Heroes' Celebrates Human and Animal Super Powers at the Santa Barbara Zoo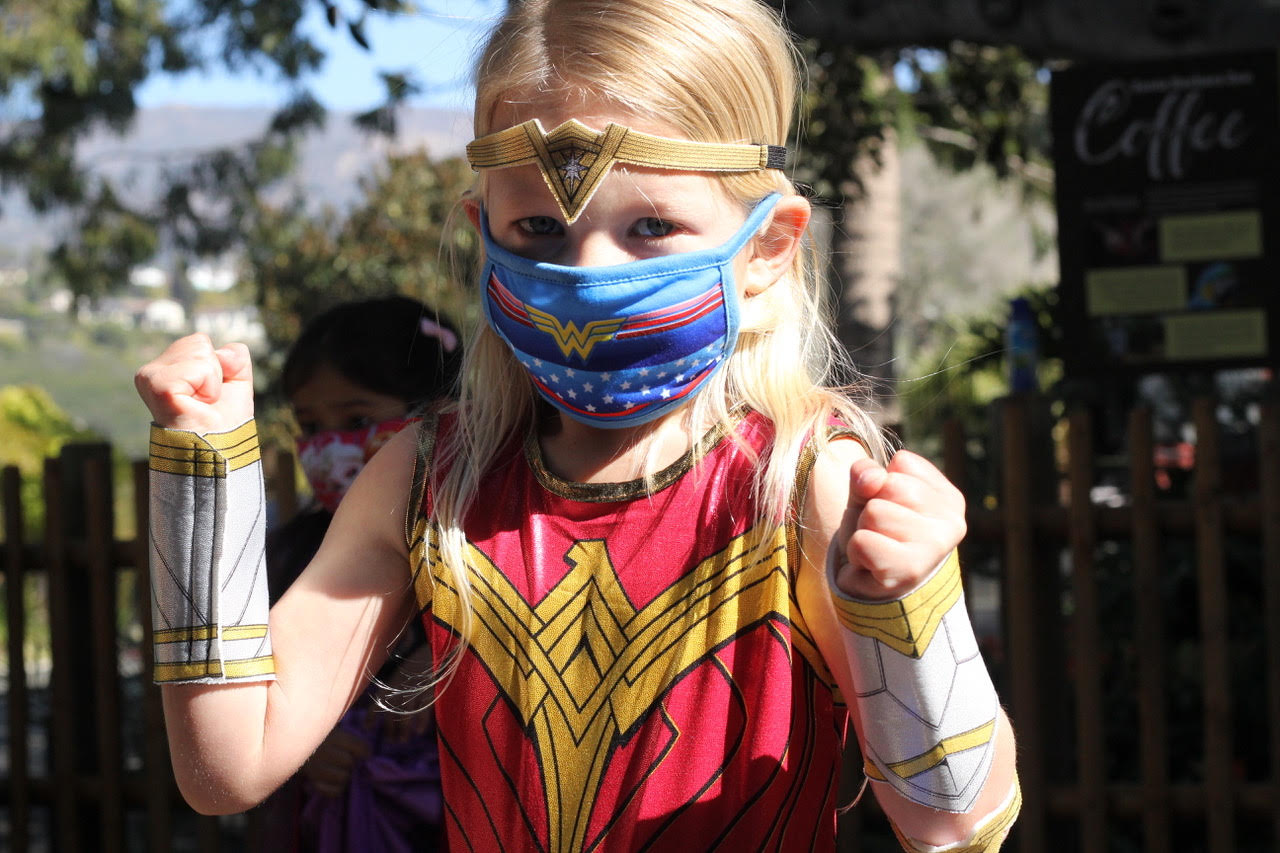 Come learn about amazing animal adaptations and wear your favorite superhero costume
The Santa Barbara Zoo celebrates both human and animal super powers with its first-ever 'Zooper Heroes Month,' a fun and educational event showcasing animal adaptations, beginning on March 26 through April 30.
Guests are encouraged to come dressed as their favorite superhero anytime throughout the month to learn about various animal adaptations, and find out what projects the Zoo's conservation team is working on. Guests can have fun with photo op vignettes throughout the Zoo featuring different animal adaptations like butterflies and other pollinators, spiders, frogs, and more, while visiting all their favorite animals. Special themed food and drink offerings will also be available for purchase. 
Zooper Heroes is free with Zoo admission or Zoo membership; online reservations are required.  Due to COVID-19 restrictions, face coverings that cover the nose and mouth must be worn by all guests over the age of 2 while in the Zoo; no costume head or face masks permitted. Keep costumes child-friendly: no gore or realistic weapons. The Zoo will be open for regular operating hours in line with the modified COVID-19 safety measures, including limited capacity. To make reservations for Zooper Heroes, visit www.sbzoo.org.
About the Santa Barbara Zoo
The Santa Barbara Zoo is open daily from 9 a.m. for members and 9:30 am for general admission until 5 pm (seasonal extended hours on select days); general admission is $19.95 for adults, $14.95 for children 2-12, and free for children under 2. Parking is $11. The Santa Barbara Zoo is accredited by the Association of Zoos and Aquariums (AZA). AZA zoos are dedicated to providing excellent care for animals, a great visitor experience, and a better future for all living things. With its more than 200 accredited members, AZA is a leader in global wildlife conservation and is the public's link to helping animals in their native habitats. Visit www.sbzoo.org.
www.sbzoo.org
Phone: (805) 679-8450
Vice President of Advancement & Marketing: Elaine K. Mah Best
Mission
The Santa Barbara Zoo is dedicated to the preservation, conservation, and enhancement of the natural world and its living treasures through education, research, and recreation.
Begin to Build a Relationship
We know you care about where your money goes and how it is used. Connect with this organization's leadership in order to begin to build this important relationship. Your email will be sent directly to this organization's Director of Development and/or Executive Director.
A Lifelong Connection to the Zoo
"We've been fans of the Santa Barbara Zoo since it opened and have been lifelong members. We raised our kids at the Zoo with help from Zoo Camp and all the wonderful events that they and eventually our grandchildren enjoyed so much. The Zoo is beautiful and staffed by the most kind and courteous people. We've been able to see so many animals up close and personal; among our favorites are the Humboldt penguins and the island foxes. As proud sponsors of the Zoo's upcoming Australian Walkabout, we are excited for the exhibit to entertain generations of visitors to come."
Be a Part of the Zoo's Mission
In the summer of 2021, the Santa Barbara Zoo will open its brand new "up close and down under" exhibit experience. The Australian Walkabout will allow guests to get up close and personal with some of the Land Down Under's most iconic animals.
The cost of the entire project is $3 million. The Australian Walkabout replaces the elephants' old enclosure and yard. Given the enormous cost of taking care of elephants, Zoo President/CEO Rich Block anticipates that the Zoo will be able to absorb the care and feeding costs of the new residents.
All donors who give $1,000 or more will be featured on the official Australian Walkabout donor board at the Zoo.
Board of Directors
George Leis, Chair
Amy Pryor, Vice Chair
Joanne Funari, Treasurer
Robyn Parker, Secretary
Erika D. Beck, PhD
Vincent Caballero
Elizabeth Challen, DVM
Daniel Cohen
Eileen Dill
Ginni Dreier
Yvette Birch Giller
David Graff, Esq.
Michael Hurst
Stuart Jenkins
Kelly Jensen
Brian Kerstiens
Brian Kopeikin, MD
Elizabeth MacPhee
Jesse Perez
Derek Shue
Clark Stirling, Esq.
Crystal Wyatt
Honorary Directors
William A. Brace
Arthur A. Henzell
Peter Jordano
Robert Kallman
Arthur R. Locker
Barbara Merritt,Deceased
Edward R. McToldridge, Director Emeritus