She's Our Hero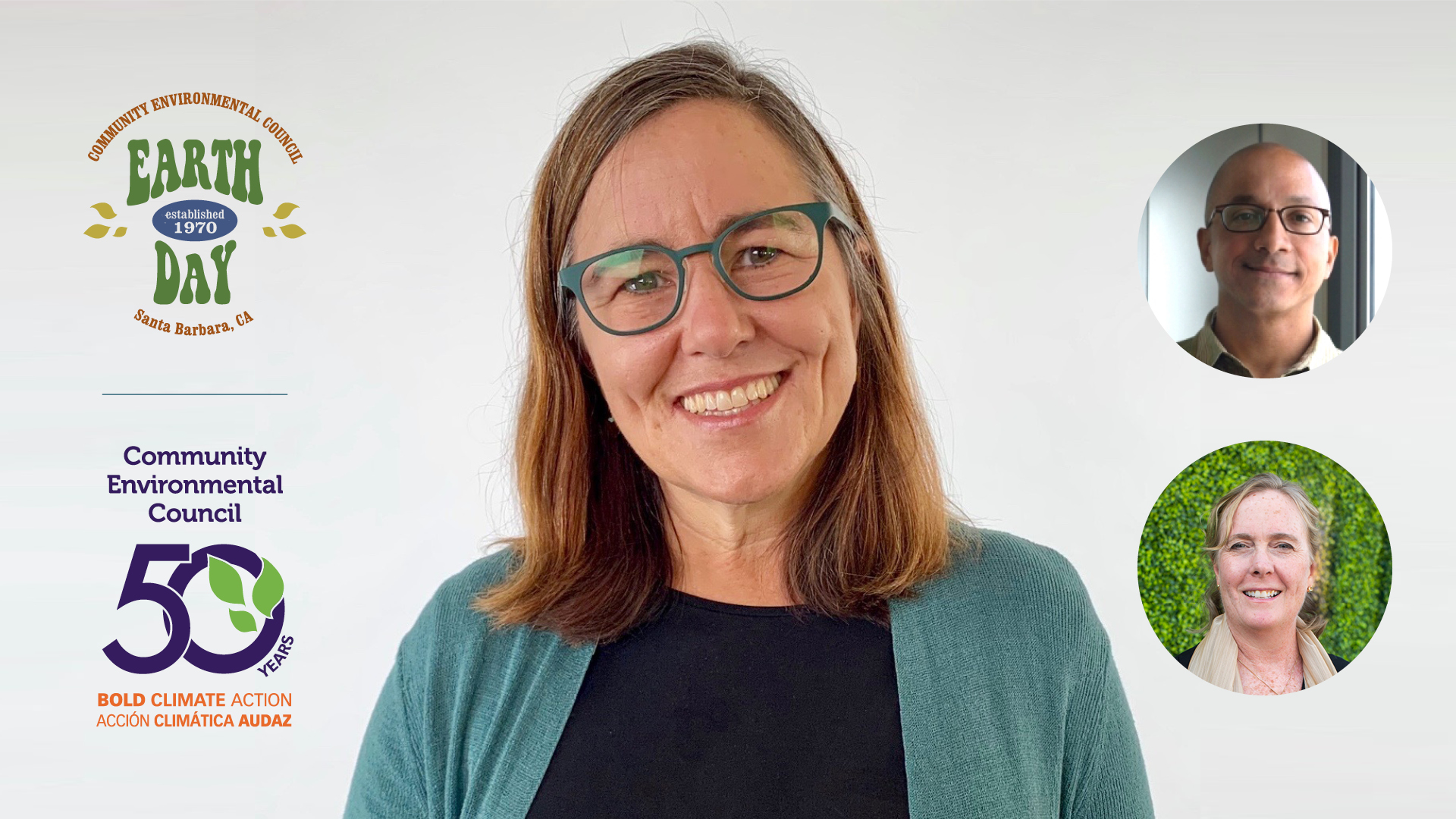 Annie Leonard, executive director of Greenpeace USA, is the recipient of the Santa Barbara's Community Environmental Council's 2021 Environmental Hero Award.
"Her work exemplifies what it means to build the broad, boots-on-the-ground base of activism that we need to go all in together on the climate crisis," says the CEC executive director Sigrid Wright, who will present the award at the Earth Day Festival in April along with UCSB's Dehlsen chair of environmental studies David Pellow.
Leonard is also the founder of The Story of Stuff and previously spent two decades working on international sustainability as well as environmental and health issues.
She says California is the "pace car" in the climate race – meaning both state and regional organizations like the CEC have a huge responsibility in moving the world forward.
Leonard joins an esteemed list of heroes including activist Paul Hawken, U.S. Congress members Lois Capps and Salud Carbajal, Titanic film director James Cameron, science educator Bill Nye, actress Daryl Hannah, and Tesla Motors magnate Elon Musk.
Donate now!
Mission
At CEC, building community resilience is at the center of everything we do. Our advocacy and programs seek to address root causes of climate change.

Since 1970, CEC has led the Santa Barbara region — and at times California and the nation — in creative solutions to some of the toughest environmental problems. We are often referred to as a "think-and-do tank" — deeply analyzing a problem and then applying creative, real-world solutions to it.
CEC seeks to move the Santa Barbara region away from dependence on fossil fuels in one generation – Fossil Free by '33. We are aggressively pursuing this goal by educating and activating the community around sustainable practices, advocating for environmentally-sound policies and laws, and building partnerships with other organizations to open new pathways for sustainable transportation, energy, and food systems. Our five initiatives – Drive Less, Drive Clean, Go Solar, Ditch Plastic, Rethink Food – offer accessible pathways for the community to connect with and take action on CEC's vision for a cleaner, healthier future.
Begin to Build a Relationship
We know you care about where your money goes and how it is used. Connect with this organization's leadership in order to begin to build this important relationship. Your email will be sent directly to this organization's director of development and/or Executive Director.
Clear Thinking on Climate Change
CEC helped me understand the basics and the complexities of climate change, and how to take steps in my life to make positive changes. I also gained a deeper understanding of how to strategically bring environmental sustainability into my work to help clients be successful.
Reverse, Repair, Protect. Saving the Central Coast and Our Planet
The Community Environmental Council (CEC) must raise $15 million to fund its Protect Our Climate: Reverse, Repair, Protect campaign, the nonprofit's ambitious plan to halt the climate crisis. As of late in 2022, CEC had raised $11.7 million, and all gifts will be matched by the John C. Mithun Foundation, up to $100,000. Funding will propel CEC's work in several key areas, as well as establish an 8,000-square-foot Environmental Hub on Santa Barbara's State Street – a living laboratory for people from all walks of life to design equitable climate solutions and put nature's solutions to work.
"The Hub will fill a much-needed gap for a gathering space for the social sector, and will feature the Conklin Community Room, a flexible-use conference room. It also includes a professional webinar studio, small meeting rooms, "hot desk" rentals, and use for after-hours events such as film screenings, lectures, and receptions," says Sigrid Wright, CEC's CEO. "Our intention is that people from across the region who share the mission of protecting the Central Coast can have a place to design the future together."
Key Supporters
Campaign Leadership Donors
Mary Becker
Diane Boss
James S. Bower Foundation
Sheila & Tom Cullen
Katie Davis
Emily, Dan, Casey & Willow Engel
G. A. Fowler Family Foundation
Nancy & Karl Hutterer
Karen & John Jostes
Jean Kaplan
Charles D. (Kim) Kimbell
Dorothy Largay & Wayne Rosing
John C. Mithun Foundation
Betsy & Charles Newman
Natalie Orfalea Foundation
Hutton Parker Foundation
Paul Relis
Sea Forward Fund
Judy & Jack Stapelmann
Michel Saint-Sulpice
Suzanne & John Steed
Leslie Sweem Bhutani
& Ashish Bhutani
Sally Warner-Arnett
& G. William Arnett
Elizabeth Weber
Zegar Family Foundation
Anonymous