Elected Official Briefing On Homelessness With PATH Santa Barbara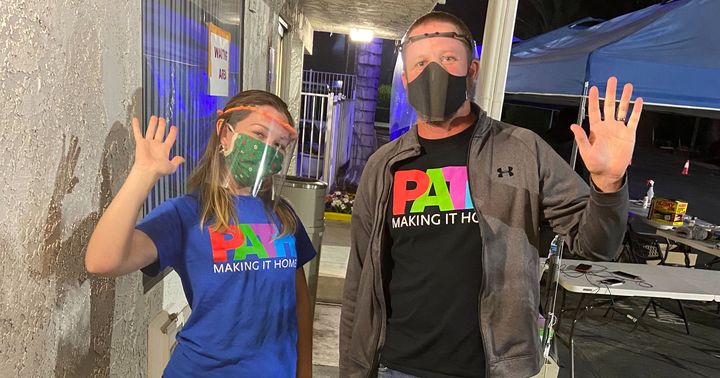 On Friday, April 23rd, People Assisting The Homeless (PATH) leadership will brief elected officials and their staff on the work PATH is doing in the Santa Barbara region to address homelessness.
The event will include presentations from PATH staff on pandemic impacts, Project Homekey, interim housing, rapid rehousing, permanent supportive housing, and employment. Following the presentation, there will be an opportunity for questions.
PATH Santa Barbara operates the former Casa Esperanza Interim Housing site, which provides a variety of services for our neighbors experiencing homelessness that include employment, outreach, housing navigation, interim housing, and rapid rehousing.
In 2020, PATH Santa Barbara helped the County open a 68-room, COVID-19 emergency motel for our unhoused neighbors in fragile physical health. Additionally, the interim housing site began the first of a two-phase renovation project which will create a more welcoming, trauma- informed environment to support our residents' healing process.
Invitees include the offices of Governor Gavin Newsom, Senator Dianne Feinstein, Senator Alex Padilla, Congressman Salud Carbajal, Congresswoman Julia Brownley, State Senator Monique Limon, Assemblymember Jordan Cunningham, Assemblymember Steve Bennett, Supervisor, Debbie Arnold, Supervisor Das Williams, Supervisor Matt LaVere, Mayor Cathy Murillo, Mayor Heidi Harmon, Mayor Sofia Rubalcava, Councilmember Alejandra Gutierrez, Councilmember Mike Jordan, Councilmember Oscar Gutierrez, Councilmember Kristen Sneddon, Councilmember Eric Friedman, and Councilmember Meagan Harmon.
About PATH
Founded in 1984, PATH is committed to ending homelessness for individuals, families, and communities in California. We do this by building affordable supportive housing and providing homeless services in more than 140 cities across the state. Our services support nearly 20 percent of the state's population experiencing homelessness. Since 2013, PATH has helped more than 11,800 people move into permanent homes. More information at www.epath.org.
Donate now!
pathsantabarbara.org
(805) 979-8710
Associate Director of Philanthropy & Community Affairs: John "JB" Bowlin
Mission
Our mission is to end homelessness for individuals, families, and communities. PATH envisions a world where every person has a home. Our values include creative collaborations, strategic leadership, empowerment for all, and passionate commitment.
Begin to Build a Relationship
We know you care about where your money goes and how it is used. Connect with this organization's leadership in order to begin to build this important relationship. Your email will be sent directly to this organization's Director of Development and/or Executive Director.
PATH relies on the generosity of food donations and volunteer kitchen support to make three nourishing meals each day for residents. Being well nourished and cared for can be the first step on a person's journey to healing and home.
Help PATH Do What It Does Best
Responding to Santa Barbara's homeless crisis requires a robust fundraising operation. For 2022 alone, the overall goal is to raise $700,000. 
A portion of this comes from PATH's annual event in June, A Toast to Home, in partnership with Sunstone Winery. PATH's annual holiday campaign, which launched in November, also aims to raise much-needed funding.
Individual donations will help PATH strengthen its services like its food rescue program and invest in improving its interim housing facility in Santa Barbara, which provides shelter and case management for up to 100 people. PATH recently completed the first phase of a three-part renovation to the facility. A second phase will overhaul the bathrooms to ensure the site becomes, as CEO Jennifer Hark Dietz puts it, "a trauma-informed space."
"By donating, you are part of the solution to ending the crisis of our time," Dietz says. "By giving, you are helping someone make it home."