Santa Barbara Education Foundation Turns Hope into Reality by Raising $71,000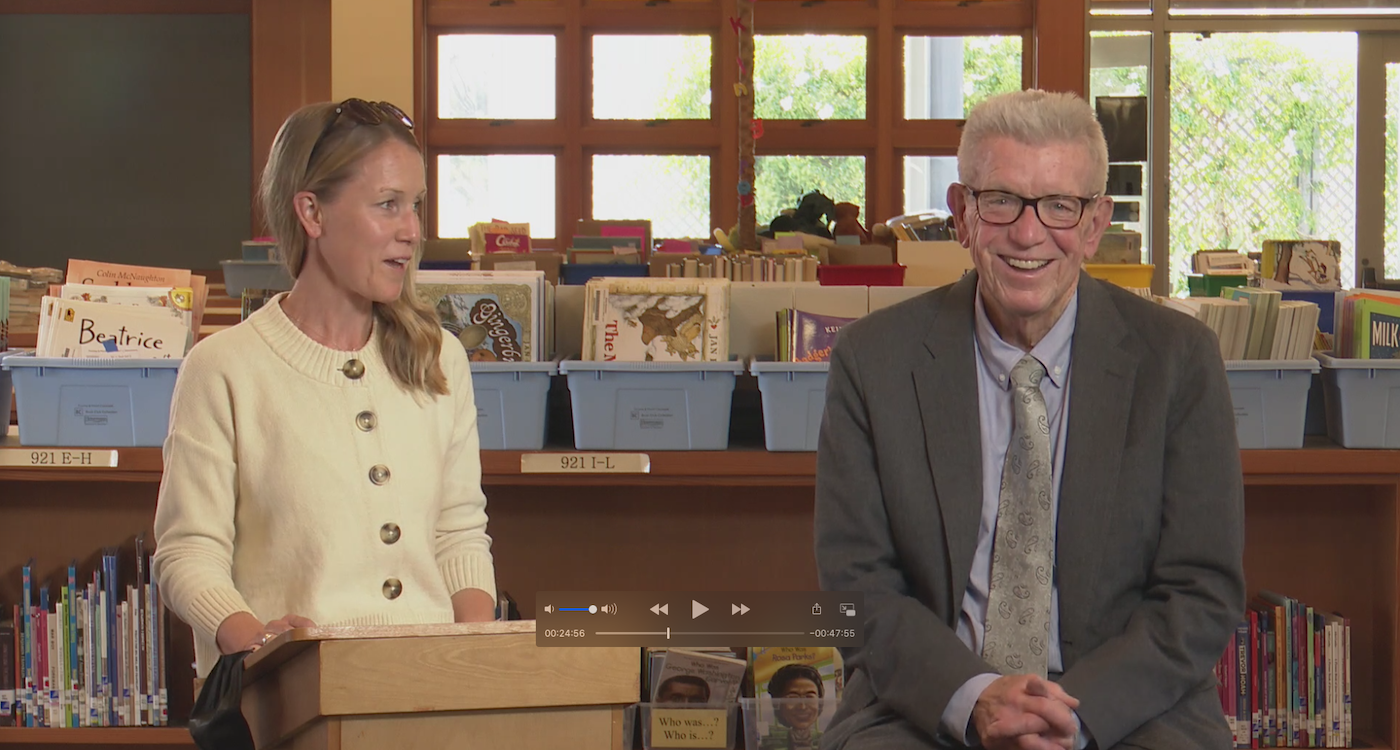 On Thursday, April 29, the Santa Barbara Education Foundation hosted the Hope Awards to celebrate individuals and programs making strides for students in the Santa Barbara Unified School District.
The online gathering raised over $71,000 in critical funding for the Santa Barbara Education Foundation to continue making a positive impact on SB Unified student outcomes.
SBEF tried to make its virtual event feel like its in-person Hope Awards gatherings of years past to properly celebrate the work of Craig Price and Nick Rail for their long-time support of public education. Like in years past, the event featured a student performance. This year the Dos Pueblos High School Jazz Band helped kick off the festivities.
Craig Price is best known for his work in providing counsel in education law locally. What many may not know is that he is a leading advocate of public education. For nine years, Price served on SBEF's Board of Directors and notably served as its president for two of those years.
And as the saying goes, the apple doesn't fall far from the tree. Price's daughter, Mallory, a teacher at Adams Elementary School, had the privilege of presenting the Hope Award to her father for his support of public education.
Even though Nick Rail is more commonly known in the community as the founder of Nick Rail Music, he has worked for decades to make music accessible to Santa Barbara students by providing new instruments valued more than $100,000 to public school music programs. Rail also created low-cost and high-quality music instruction through the Nick Rail Summer Band Camp, which is now in its 32nd year of operation.
During Rail's acceptance speech, he summed up his philanthropic motivation by saying, "Our future is only as good as the education we give our students, both in the classroom and in the arts." He went on to say, "the opportunities I've been given to open doors to others has been my blessing in life. Thank you!"
SBEF also wishes to recognize and thank Hope Award sponsors, including Visionary Sponsors: Griffith and Thornburgh and Mechanics Bank; Ambassador Sponsors: Atkinson, Anelson, Loya, Ruud & Romo, KBZ Architects, RHS Construction, Santa Barbara City College Foundation, Toyota of Santa Barbara and Union Bank; Champion Sponsors: Arroyo Seco, Bryant & Sons, Cottage Health Systems, DA Davidson, Frontier Technology, Future Leaders of America, LogMeIn, M.F. Strange & Associates, Montecito Bank & Trust, Montecito Journal, Pueblo Radiology Medical Group and Sage Publishing; and Underwriters: Dennis Forster, Jessica Foster Confections, and Noozhawk.
Santa Barbara Education Foundation promotes private support of Santa Barbara's public education system, serving over 13,000 students in 19 schools. For more information, visit www.santabarbaraeducation.org.
Donate now!
Mission
Santa Barbara Education Foundation (SBEF) provides and supports programs that enrich the academic, artistic, and personal development of all students in the Santa Barbara Unified School District.
Begin to Build a Relationship
We know you care about where your money goes and how it is used. Connect with this organization's leadership in order to begin to build this important relationship. Your email will be sent directly to this organization's director of development and/or Executive Director.
I have always been impressed with Keep the Beat as it fosters a love of music in children that can last a lifetime. I learned to love music when I was young and wanted to help our young folks experience that same love in their formative years.
Helping Teachers Help Students
The agenda for the 2022/2023 school year is to close the gap and achieve more funding for Teacher Grants while focusing on literacy development and mental health. Despite the $223,000 gap that the Santa Barbara Education Foundation is currently experiencing, their diligence and thoughtfulness bear every single student in mind.
You can help countless students like Bella find their voice.
Key Supporters
Arnesen Family Foundation
Timothy and Louise Casey
Andrew and Mary Jane Cooper
Daniel and Mandy Hochman
Elaine F. Stepanek Foundation
James S. Bower Foundation
John L. Carleton Foundation
Senator Monique Limón
J.M. Lind
Superintendent Dr. Hilda Maldonado
Sara Miller McCune
Mithun Family Foundation
Mosher Foundation
Santa Barbara Foundation
Nick Rail
April Thede
Towbes Foundation
Walter J. & Holly O.
Thomson Foundation
Wood-Claeyssens Foundation
Zegar Family Foundation