Path (People Assisting the Homeless) Hosts Fourth Annual Making It Home Tour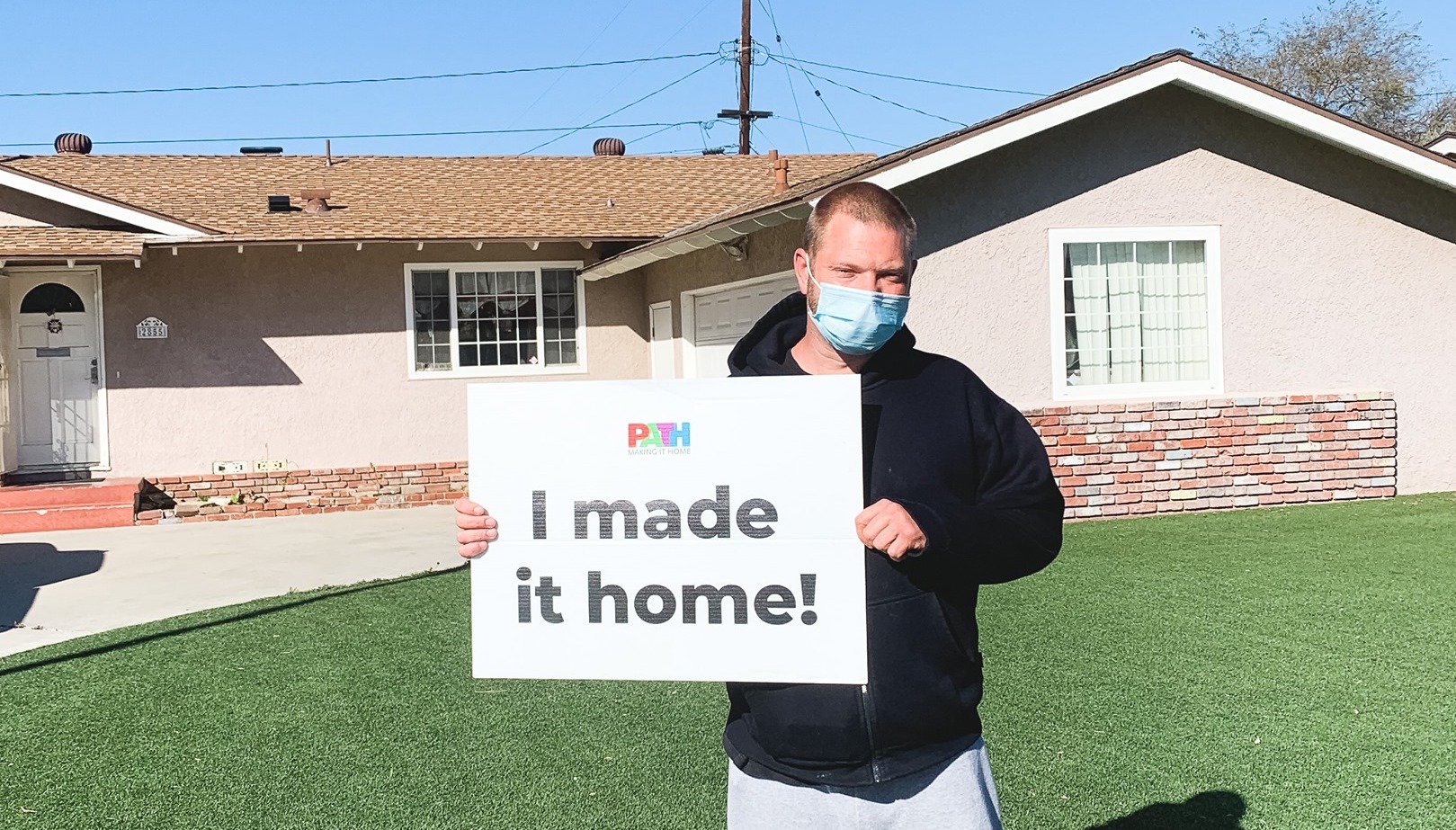 Experience a Virtual Guided Tour Celebrating the Meaning of Home
PATH (People Assisting The Homeless) hosts their fourth annual Making It Home Tour on Saturday, June 5, 2021, a virtual, guided journey through the homes of PATH supporters and residents across California. The virtual compilation of unique home tours and personal interviews celebrates the meaning of home after a year of accelerated homelessness due to COVID-19.
In March 2020, staying inside to keep local communities safe was paramount, and having a home was a privilege. Last year, PATH provided services to more than 26,000 people and helped 1,800 people move into their own homes.
"While we have made many adjustments this year, including teleworking and virtual events, one thing has remained the same: our mission to end homelessness for individuals, families, and communities. The Making it Home Tour provides vital funds to sustain our work and an opportunity to showcase what home means to our supporters and the people we serve", said Joel John Roberts, PATH CEO.
The Making It Home Tour will feature historic and architectural gems throughout
California, including the famed Frank Lloyd Wright Jr.'s Warwick Evans House in Brentwood and one of the esteemed Architect Jeff Shelton's Santa Barbara properties.
In addition to in-depth tours of each home, attendees will tour PATH Housing Sites in San Jose, Los Angeles and San Diego and also gain access to interactive DIY home, decor, and design workshops from A&J Floral Designs, Loft & Bear Vodka and BobCat Room.
For ultimate viewing pleasure, special event packages are also available, mailed to each participant's home the week of the event. Event packages include exclusive PATH wine glasses, wine from noteworthy California vineyards, travel-safe charcuterie items courtesy of Trader Joe's, and more!
The Making It Home Tour streams on June 5, 2021 from 3 P.M. to 4 P.M. PST. Tickets can be purchased at https://www.eventbrite.com/e/path-making-it-home-tour-tickets-142755408269. All proceeds will go toward PATH's mission of ending homelessness for individuals, families and communities.
Event sponsors include Variety, 805 Living, Urban Catalyst, Consumer Insights Group, The Tyler Family and Baked It Myself. For information on sponsorship opportunities, please contact Carley Berkowitz, Community Event Specialist at PATH, at carleyb@epath.org.
Donate now!
Mission
Our mission is to end homelessness for individuals, families, and communities. PATH envisions a world where every person has a home. Our values include creative collaborations, strategic leadership, empowerment for all, and passionate commitment.
Begin to Build a Relationship
We know you care about where your money goes and how it is used. Connect with this organization's leadership in order to begin to build this important relationship. Your email will be sent directly to this organization's Director of Development and/or Executive Director.
This is what enjoying your own home looks like! Now that Lexy has her very own apartment, she has been enjoying hobbies like crocheting and painting. "Looking back, I know I'm a strong woman after living on the riverbed and facing many challenges. Connecting with PATH and moving into this apartment has restored my sense of hope for my family and me, for that I am thankful.
Creating a PATH to Permanent Housing
The homeless crisis in Santa Barbara County is chronic and for 2024, PATH's overall fundraising goal is $500,000 – $650,000. PATH Santa Barbara's Outreach Program promises an even more proactive street-level mission. Being able to add a van would provide PATH's outreach worker much-needed mobility in the field and adds another $150,000 to the PATH needs list.  
"What we're advocating for is a bit more flexibility so that we can meet people where they are," says Jennifer Hark Dietz, PATH CEO.
Key Supporters
Sue Adams
Mark Asman
Don Bushnell
Nancy Fiore
Ron & Carole Fox
Geoff Green
Brian McTeague
Juliana Minsky
Dave Peri
Sheridan Taphorn
Dylan Ward
Devon Wardlow
Victoria Ward
Richard Hunt
Daniel Lane
Paul Vit
Denny & Bitsy Bacon
Don & Kelley Johnson
Laura Menicucci
Mike & Fran Lewbel