Santa Barbara Museum of Art Welcomes Visitors Back to the Galleries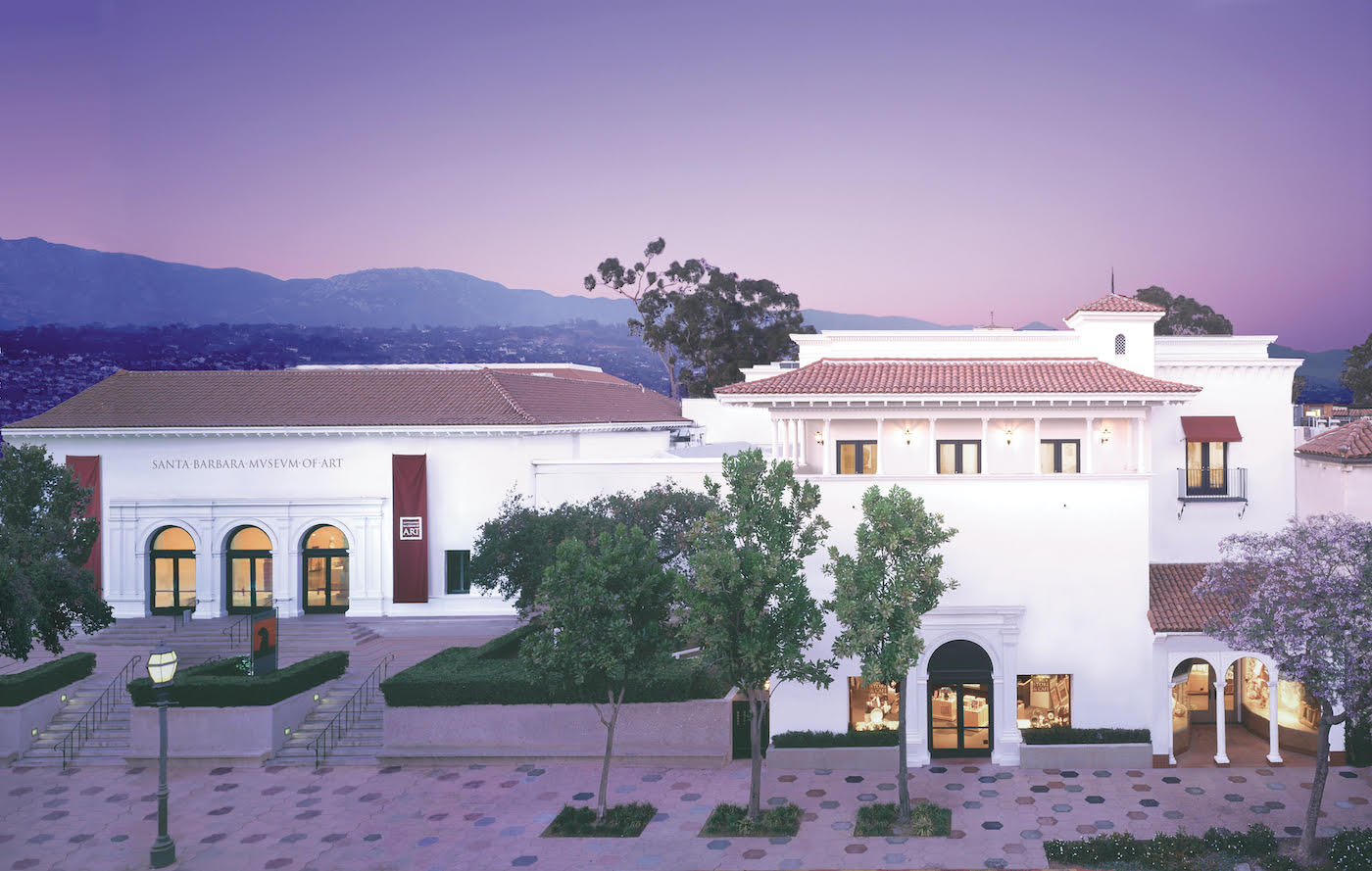 SBMA Galleries Reopen to the Public on May 11
The Santa Barbara Museum of Art (SBMA) is pleased to welcome visitors back into the galleries on May 11, in accordance with the State of California and Santa Barbara County COVID-19 protocols.
In order to ensure social distancing in the galleries, SBMA is recommending all visitors to make reservations through the online ticketing system at tickets.sbma.net, with admission being free for the foreseeable future.
Hours
SBMA will return to normal operating hours of Tuesday – Sunday, 11 am – 5 pm and Thursday, 11 am – 8 pm. The Museum Store's hours are currently Tuesday – Sunday, 10 am – 5pm.
What to expect during your visit:
SBMA has instituted visitor procedures to ensure the safety of Museum Staff, Members, and general public. In addition to limiting the number of individuals in the Museum at one time and frequent cleaning of the facilities, all visitors over the age of two will be required to wear masks. To learn more about the ways in which the Museum is ensuring the safety of all visitors by complying with local and federal regulations relating to COVID-19, please visit the visitor procedure guidelines page at https://www.sbma.net/visit/reopenguidelines. 
What is on view?
As visitors return to the galleries, they will be greeted with the following inspiring exhibitions/installations:
Highlights of the Permanent Collection
This ongoing installation highlights some of the most celebrated works of art from SBMA's permanent collection, as well as several of the most exciting gifts and acquisitions in the areas of modern and contemporary art, photography, and the arts of Asia.
Small-Format American Paintings from the Permanent Collection
This selection of small format paintings is a reminder of the breadth of the Museum's holdings of American art from the 18th to the mid-20th century. Oil and brush conjure the illusion of near and far persuasively, from the close perspective of still life, to the life-size proportions of bust portraiture, to sublime expanses of land and sky. Whether within hand's reach or at an immeasurable distance, both types of visual experience are captured within the confines of a canvas no more than 15 inches in diameter.
Highlights of American Art
This installation features a selection of eighteen paintings and six sculptures that tell the story of the major achievements of American art from the first half of the last century—from the urban Realism of Robert Henri and the Ashcan School, to the Symbolist inflected landscapes of Arthur Davies or Marsden Hartley, to the daring abstraction of Stuart Davis or Arthur Dove. Critically overlooked women artists are also included, to counterbalance the predominance of men in the canon, including the sculptors Malvina Hoffman and Alice Carr de Creeft. African American and pioneering queer artist Richmond Barthé is represented by two sculptures, including one on loan from a generous collector, while the Japanese-born artist Yasuo Kuniyoshi (often categorized as American, but denied citizenship because of the xenophobia rampant between the two World Wars) is represented by a large and important painting that is a declaration of his artistic sources.
Donate now!
sbma.net
(805) 884-6427
External Affairs Deputy Director: Susan Bradley
Mission
The mission of the Santa Barbara Museum of Art is to integrate art into the lives of people.
Begin to Build a Relationship
We know you care about where your money goes and how it is used. Connect with this organization's leadership in order to begin to build this important relationship. Your email will be sent directly to this organization's Director of Development and/or Executive Director.
The Santa Barbara Museum of Art continues to provide one of the most effective and comprehensive visual-arts education programs in the country; creative, innovative, aimed both at and beyond the art itself and, above all, making a real difference in people's lives. Our education programs have expanded to include more students in a counties. Membership has tripled since reopening in the summer of 2021. Exhibitions, events, trips, and activities are more popular than ever. We are grateful to the many generous donors for their support. We will continue to use the Museum's art and resources to transform and enrich the lives of people in our community and beyond.
Program Support
The Museum provides education programs to over 25,000 students in Santa Barbara County each year, including free admission for all local students and teachers, free transportation for school groups and after-school groups, and free California State Standard based education programs for Santa Barbara School district students in grades K-12. These include art lessons that increase student awareness on a range of topics, including social justice, mindfulness, nature, science, and ethnic studies. Your gift to the Annual Fund supports educational programs and opportunities for the community: including classroom and after–school activities for students; in-person and virtual school field trips; adult studio classes and workshops; free community days and outreach programs.
2022 – 2023 Board of Trustees
Nicholas Mutton, Chair
Richard De Schutter, Vice Chair
Bruce Worster, Secretary
Marta Holsman Babson
Karen Lombardo Brill
Lynn Cunningham Brown
Robert Castle
John Mike Cohen
Joan Davidson
Kathleen Feldstein
Martha Gabbert
Christine Vanderbilt Holland
David Jackson
Junie Prewitt Jinkins
Norman A. Kurland
Michael C. Linn
Kandy Luria-Budgor
Carol MacCorkle
Betsy Newman
Doug Norberg
Jeanne Towles
Martha Townsend
Michael G. Wilson
Barry Winick