The Making it Home Tour: Helping the Homeless Community Find Their PATH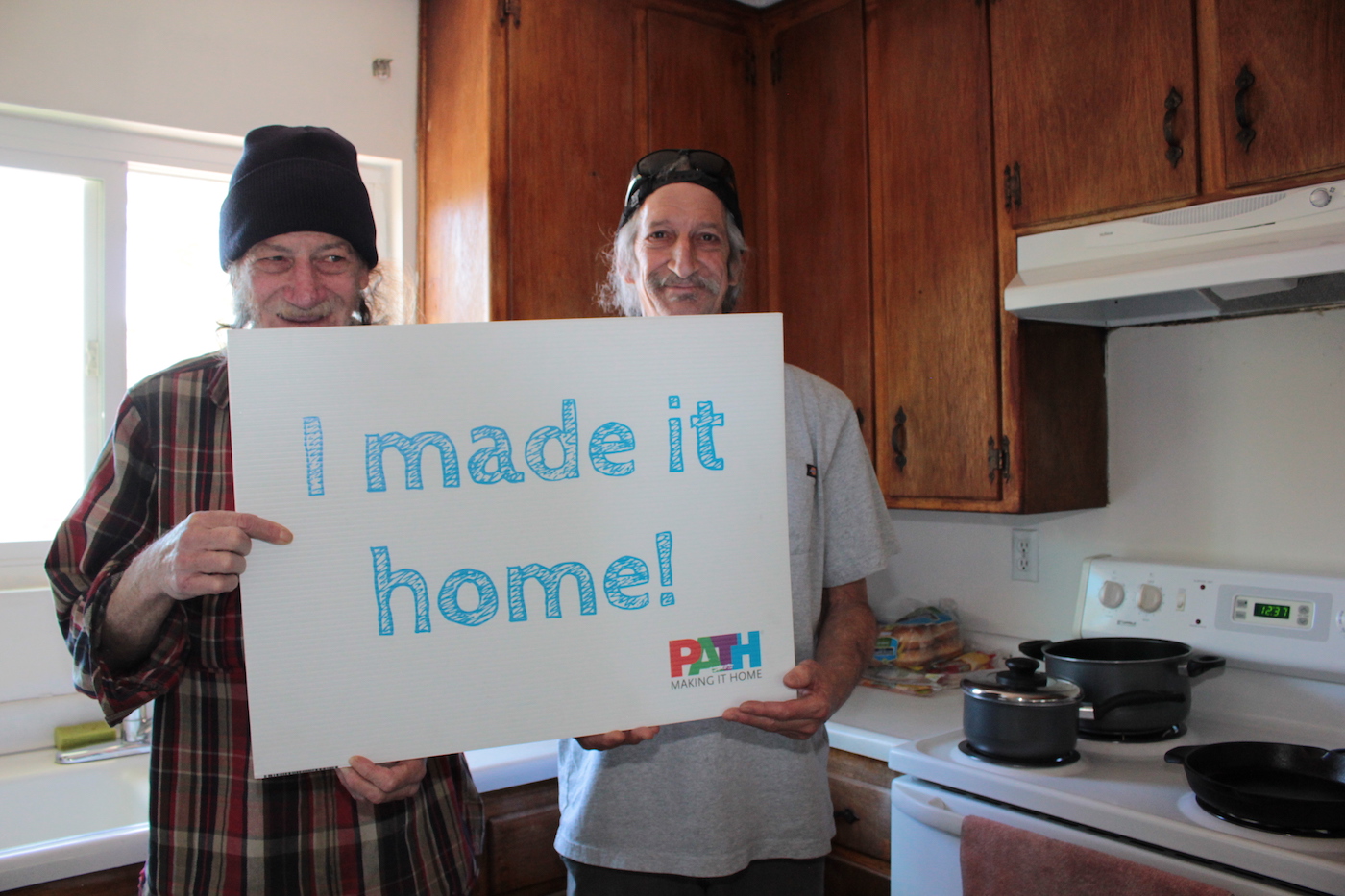 Community members that are experiencing homelessness could often use a path to help guide them from the street into a home. Since the early 1980s, People Assisting The Homeless (PATH) has been helping individuals, veterans, and families requiring assistance find their way to long-term housing solutions.
"We do that by really focusing on moving people off the streets, out of the shelter system, and into their own permanent home, but kind of providing the full continuum of services from streets to home," said Tessa Madden Storms, PATH Santa Barbara Regional Director.
Today, PATH has become one of the largest organizations in the state to do so. With programs in about 150 cities spread throughout six main regions, PATH assists roughly 20% of the homeless population in California. PATH has been supporting the Santa Barbara homeless population since July 2015 and offers a range of services in the area.
In town, PATH operates a 100-bed housing facility located on Cacique and Milpas, with guests usually staying between three to six months while working with PATH staff on their long-term housing goals.
"We also have a couple of different community housing programs where we're not necessarily just serving folks who are living with us onsite, but are serving individuals experiencing homelessness from throughout the Santa Barbara community," Tessa said.
PATH provides short-term financial assistance and case management in its rapid rehousing program, while launching a Scatter Site Permanent Supportive Housing Program last fall that provides long-term financial and rental support for 24 of the county's most vulnerable individuals.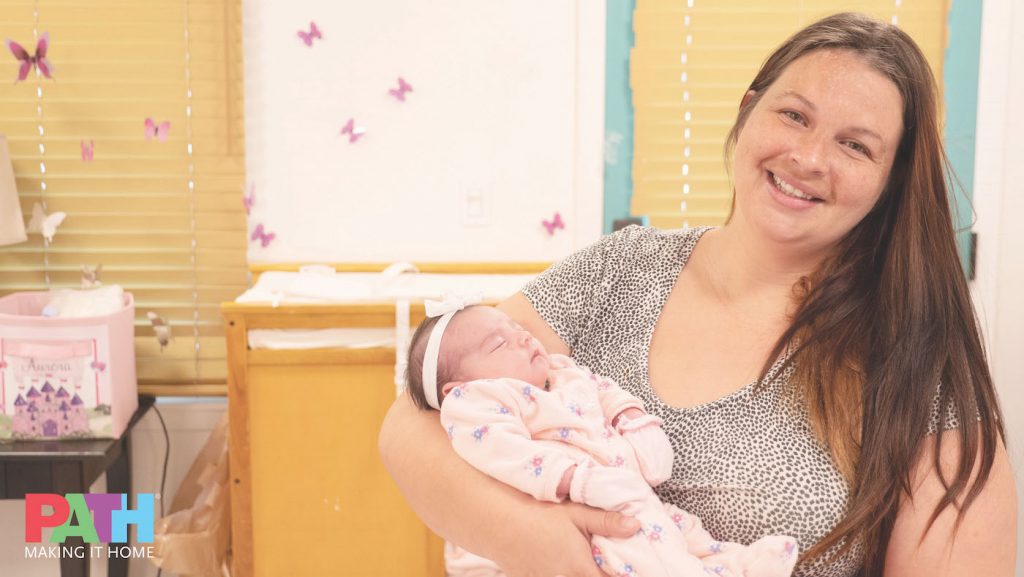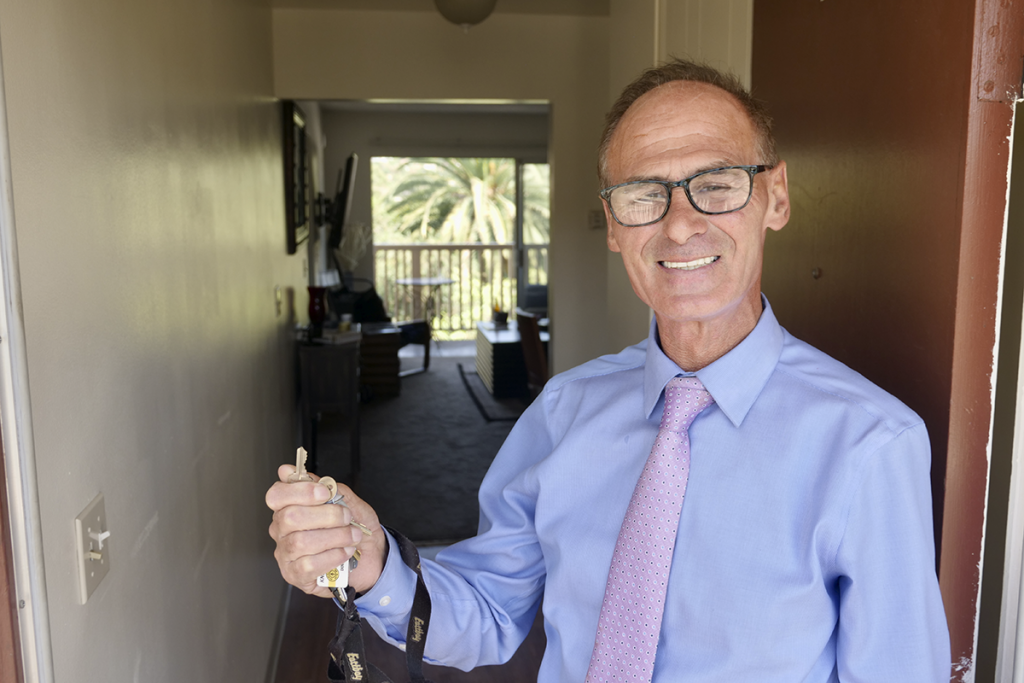 "We have also been able to add some additional community-based programming in the city and the county which includes employment services that are funded through a County Human Services grant and so we're able to provide employment training, location, and retention services for folks who are work ready," Tessa adds.
Part of PATH's success is the close partnerships they have formed with other organizations.
"We have a lot of community contracts and partnerships that really feed into all of our programs and services. One of the main ones is with Cottage Health," Tessa said. "They have a contract for 20 beds at PATH so we work with them very closely to support those folks that are getting referred from various programs."
Additionally, County Behavioral Wellness has a contract for 24 beds with PATH, while County Public Health operates a clinic on site for five days a week. With some creative bed placement and the support of partnering organizations, including Doctors Without Walls, PATH has been able to operate at about 85% of its normal capacity during the pandemic and are starting to accept new referrals from partners and relaunch programs as it is safe to do so.
Since 2015, PATH has served 3,500 members of the community in need, housed just under 500 individuals, and helped 600 people increase their income or gain paid employment.
In 2017, PATH was still a young organization in the area and wanted to introduce a signature event that would be unique while informing the community on their programs and mission. The incredible range of architecturally significant homes in the region seemed like an opportunity to celebrate the concept of home as it asked guests to look inward on what home means to them. The Making It Home Tour was launched that year and it quickly grew in popularity.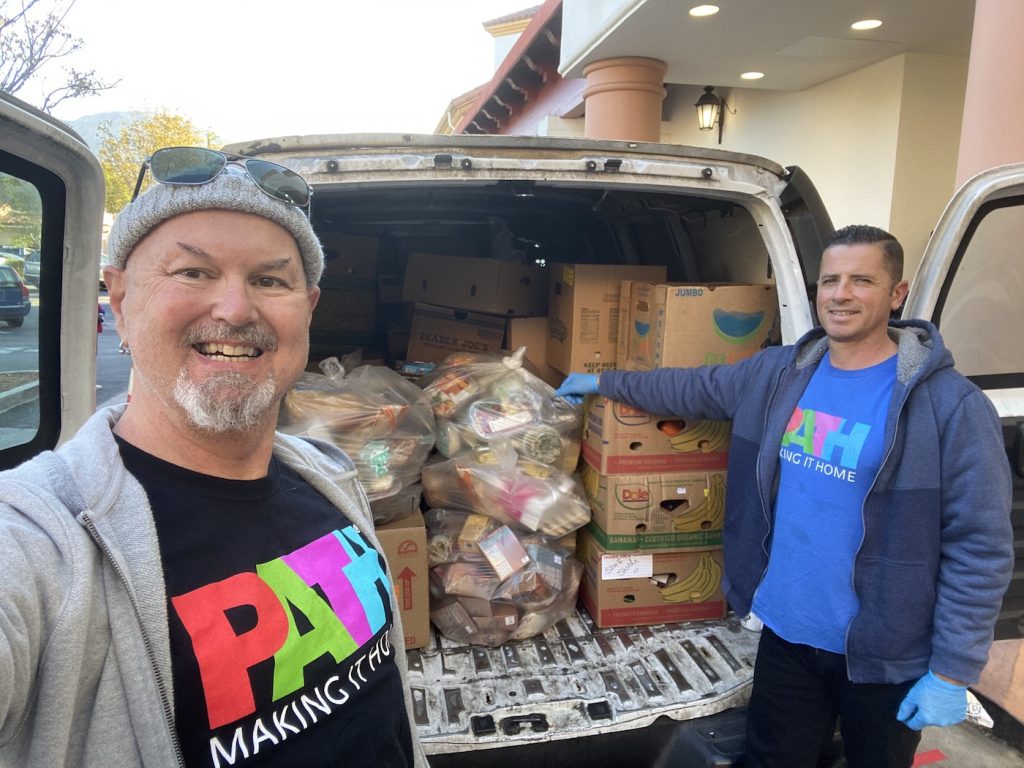 On the tour, attendees would ride a historic trolley to four architecturally-revered local homes while learning about the different PATH programs along the journey.
"You are kind of seeing the stark juxtaposition between some of the homes we're visiting and facing the reality that there are still people experiencing homelessness on our streets," Tessa explains, "but you're also getting this unique look inside of these homes. It was an event that really got a lot of traction and I think that really did bring a lot of meaning, excitement, and support to the cause."
Naturally the Making It Home Tour did not take place last year, however they wanted to bring the popular event back this year in a safe way. A virtual event through Zoom will be held on June 5 from 3 to 4 pm that will bring a familiar experience but in a new format that allows them to share the event with the other Californian communities that PATH serves.
This year's Making It Home Tour will feature the majestic motifs of famed Frank Lloyd Wright Jr.'s Warwick Evans House, along with the more whimsical forms from esteemed architect Jeff Shelton. There will also be a notable home in Orange County and visits to three of the PATH projects including the tiny home community they helped build in partnership with the city of San Jose.
The Zoom event will last about an hour and attendees will also be given access to a special website that offers inside looks at the featured properties and projects in addition to various workshops. Enjoy a floral arranging demonstration from A&J Floral Designs or try your hand at mixology with one of their guided cocktails courses by Loft & Bear Vodka or Shaun Belway, bar manager of the Bobcat Room.
The site allows attendees to enjoy the extra content on their own time and revisit the range of notable properties and meaningful projects. A general ticket ($50) comes with a little wine and snacks that make for an enjoyable afternoon at home. A VIP ticket ($150) for two offers a full experience with an array of goodies from their supporters, both locally and abroad, including a full bottle of wine with glasses, charcuterie, and something sweet to round out the night.
More information on the different PATH programs and a link to Making It Home Tour tickets can be found at epath.org.
Donate now!
pathsantabarbara.org
(805) 979-8710
Associate Director of Philanthropy & Community Affairs: John "JB" Bowlin
Mission
Our mission is to end homelessness for individuals, families, and communities. PATH envisions a world where every person has a home. Our values include creative collaborations, strategic leadership, empowerment for all, and passionate commitment.
Begin to Build a Relationship
We know you care about where your money goes and how it is used. Connect with this organization's leadership in order to begin to build this important relationship. Your email will be sent directly to this organization's Director of Development and/or Executive Director.
PATH relies on the generosity of food donations and volunteer kitchen support to make three nourishing meals each day for residents. Being well nourished and cared for can be the first step on a person's journey to healing and home.
Help PATH Do What It Does Best
Responding to Santa Barbara's homeless crisis requires a robust fundraising operation. For 2022 alone, the overall goal is to raise $700,000. 
A portion of this comes from PATH's annual event in June, A Toast to Home, in partnership with Sunstone Winery. PATH's annual holiday campaign, which launched in November, also aims to raise much-needed funding.
Individual donations will help PATH strengthen its services like its food rescue program and invest in improving its interim housing facility in Santa Barbara, which provides shelter and case management for up to 100 people. PATH recently completed the first phase of a three-part renovation to the facility. A second phase will overhaul the bathrooms to ensure the site becomes, as CEO Jennifer Hark Dietz puts it, "a trauma-informed space."
"By donating, you are part of the solution to ending the crisis of our time," Dietz says. "By giving, you are helping someone make it home."