Women's Economic Ventures Selected for $50,000 Award to Invest in Contract Workers, Small Business Owners of Color Hardest Hit by COVID-19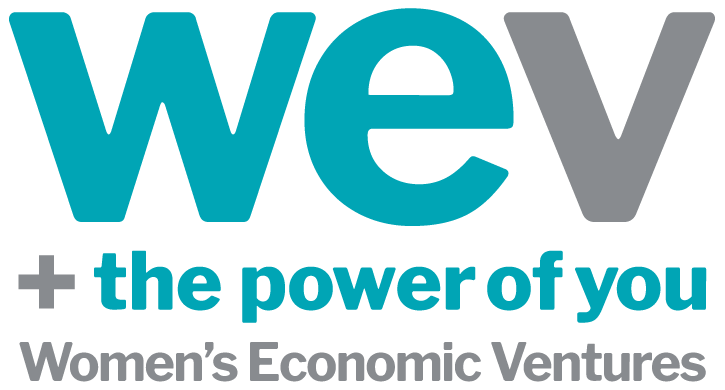 Women's Economic Ventures (WEV) will receive $50,000 in funding to assist minority entrepreneurs and 1099 workers as they recover from the COVID-19 pandemic. The grant, awarded by Kaiser Permanente, the nation's largest integrated, nonprofit health system and NALCAB – the National Association for Latino Community Asset Builders, will also provide technical assistance and training as part of WEV's work to provide culturally relevant support to low-wealth entrepreneurs and 1099 contract workers of color.
"The pandemic has been particularly challenging for minority and women-owned businesses", said WEV CEO Kathy Odell. "WEV is incredibly grateful for the opportunity to partner with NALCAB and Kaiser Permanente to provide much needed training and capital to minority-owned businesses in Ventura County. This innovative program will provide forgivable loans and targeted training to help them move forward with confidence and build successful, sustainable businesses."
Through a competitive process, organizations in California, Colorado, Georgia, Hawaii, Maryland, Oregon, Virginia, Washington, and Washington, DC were eligible to apply for grants up to $60,000 administered by NALCAB. The grants will support resiliency among entrepreneurs, including adapting their business model more effectively to the constraints of public health guidance, and assistance in navigating and accessing federal, state and local government, as well as philanthropic, emergency relief and business assistance resources.
Through its commitment to foster economic opportunity for traditionally underserved communities, Kaiser Permanente has also designated $15 million in grants to increase access to formal training, business networks, and recovery and growth capital to help businesses led by Latinos and other groups to overcome systemic economic disadvantage.
"With the understanding that a return to 'business as usual' is still far off, it is urgent that the small businesses and entrepreneurs of color who have suffered disproportionate financial setbacks during the pandemic receive aid and assistance to maintain their vitality," said Stephanie Ledesma, interim senior vice president for community health programs at Kaiser Permanente.
About Women's Economic Ventures (WEV), www.wevonline.org
Women's Economic Ventures is dedicated to creating an equitable and just society through the economic empowerment of women. WEV is a business resource network for anyone looking to start a business, grow a local business, or improve their business skills. WEV provides small business training, advisory services, financial literacy programs and small business loans in Santa Barbara and Ventura counties. While WEV's focus is on women, it welcomes people of all gender identities into the WEV community. Business courses, programs and loans are provided in both English and Spanish.
Since 1991, WEV has provided business training and small business advisory services to more than 19,000 people throughout Santa Barbara and Ventura counties. WEV has made more than $6.4 million in small business loans and helped more than 5,000 local businesses start or expand, generating an estimated $770 million in annual sales and creating nearly 12,000 local jobs. WEV is a U.S. Small Business Administration's Women's Business Center and Microlender, as well as a certified Community Development Financial Institution (CDFI).
About NALCAB
NALCAB – National Association for Latino Community Asset Builders – is the hub of a national network of more than 130 mission-driven organizations in 40 states, DC and Puerto Rico that that serve ethnically diverse Latino communities across the US. Members of the NALCAB Network invest in their communities by building affordable housing, addressing gentrification, supporting small business growth, and providing financial counseling on issues such as credit building and home ownership. Our mission is to strengthen the economy by advancing economic mobility in Latino communities. The NALCAB Network serves hundreds of thousands of low and moderate-income people, the vast majority of whom are immigrants or the children of immigrants.
Mission
Women's Economic Ventures (WEV) is a nonprofit organization dedicated to creating an equitable and just society through the economic empowerment of women.
Begin to Build a Relationship
We know you care about where your money goes and how it is used. Connect with this organization's leadership in order to begin to build this important relationship. Your email will be sent directly to this organization's Director of Development and/or Executive Director.
"I've been a proud supporter of WEV for more than 20 years. As a serial entrepreneur, I understand the challenges that business owners face. And, as a Santa Barbara resident, I appreciate the vibrancy and jobs that WEV businesses bring to the community.
When I support WEV, I know that I am empowering the women and minorities that operate my favorite neighborhood businesses. I invite you to get to know WEV's clients and invest in them wholeheartedly."
Pay it Forward
Women's business ownership is about more than jobs and benefits, economic growth and profits. It is about freedom and options, security – and human potential. It is about empowering women to dream big dreams, to act on a bigger stage, to become leaders.
WEV's League of Extraordinary Women brings together an influential and collaborative group of high achieving women leaders who are inspired to combine their efforts and resources to help strengthen women-owned businesses and elevate women in our community.
League members are successful role models and mentors who, combined with WEV's programs, help women develop the confidence, skills, and financial security to become leaders in their business and community – and pay it forward to the next generation of women.
Make an impact. Join the League of Extraordinary Women. Call Kate MacNaughton at 805.908.0091 or visit www.wevonline.org/theleague to join.
Board of Directors
Melissa Livingston, President, Chief Deputy Director, County of Ventura, Human Services Agency
Banks Staples Pecht, Co-Vice Chair, Executive Coach, Attorney, Founder BanksCoaching
Andrew Winchester, Co-Vice Chair, Wealth Adviser, Wells Fargo Private Bank
Nancy M. Crouse, Treasurer, CFA
Linda Rossi, Secretary, Chief Administrative Officer, Ventura County Credit Union
Aruni Boteju, Relationship Banker, Bank of the West
Emma Bridges, Executive Director, Morgan Stanley
Kristina Eriksen, Business Consultant
Jayme Garone, Business Relationship Manager, J.P. Morgan Chase
Cheryl, Heitmann, Council Member, Ventura City Council
Junemarie Justus, Founder, The Acorn Project
Elaine Kitagawa, Former CFO, lynda.com
Emily Latour, Senior Manager, Talent & Organization, Accenture
Rosanne Welcher, Chief Scientific Officer, Agilent
Joey Zumaya, Public Sector Manager, LinkedIn