Shifting Directions: Human Rights Watch Now Following an Inclusive Path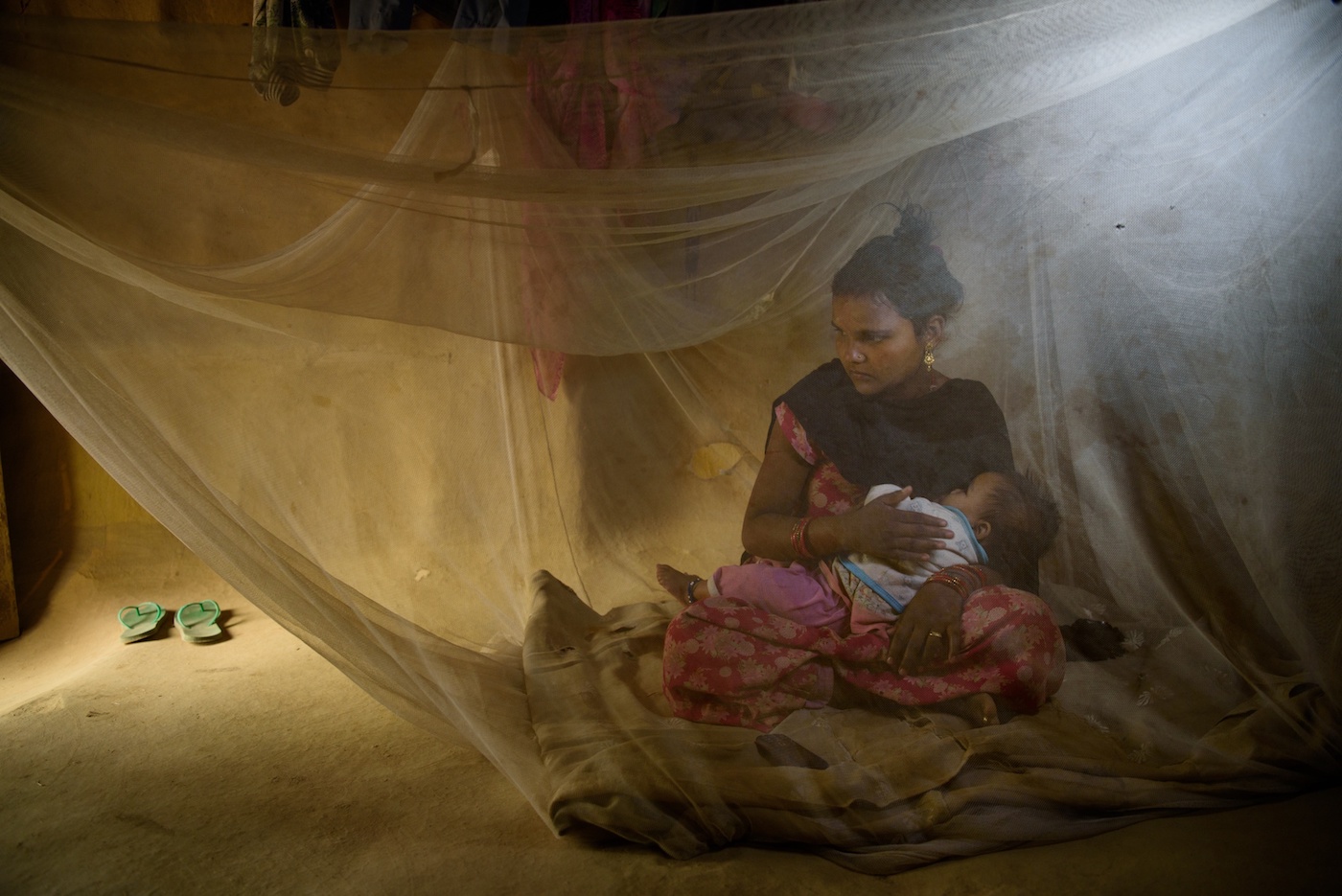 For more than 40 years, Human Rights Watch has enjoyed an international reputation for taking on and often accomplishing its mission to scrupulously investigate abuses to widely expose the facts and then relentlessly press those in power, ranging from governments to armed groups to businesses — all in the name of change.
Its ability to effectively employ researchers, lawyers, and others functioning as investigators, journalists, and advocates — roughly 450 people of 70 different nationalities in some 90 countries around the world — has been the envy of rights organizations dating back to 1997 when HRW shared in the Nobel Peace Prize as a founding member of the International Campaign to Ban Landmines.
Santa Barbara is the site of one of four local committees in California among 23 around the world that make up the expansive reach of HRW, and our hometown office works on issues both international and California-centric, including climate change, immigration rights, and juvenile justice.
HRW Santa Barbara Director Lis Leader has only been here since 2014 — taking on the position at the urging of Montecito writer-activist-philanthropist Victoria Riskin — and has adjusted direction in response to the needs of the community that proved to have desires to have more hands-on involvement in human rights.
"One of the things we have found is our committee members get very frustrated because they don't want to just be writing checks. They want to be feeling like they're having an impact," Leader said of the local Santa Barbara committee members who are part of the international network of dedicated human rights supporters that drive the activities of the HRW Council.
"So, we try and help initiate advocacy issues on topics like poverty and immigration."
But those opportunities aren't always available directly through HRW, she said, so the solution was to look at other local nonprofits that might meet that need.
"We've started to partner with local grassroots organizations to whom our community members can be introduced," she explained. "Then they can be involved with a much more hands-on organization that is smaller and more local."
Directing supporters and sharing donors with other nonprofits might seem disingenuous, as HRW, like just about all NGOs, can always use more financial help. But to Leader, where that money and energy goes doesn't matter as long as it's headed in the right direction.
"Ultimately our goal is to uphold human rights and to fight against human rights abuses," she said. "There's no conflict of interest, because other nonprofits need money too. And my feeling is that seeing it as a problem is not how people work, especially in this community. People give to the organizations that matter to them and that are doing the work they care about."
Indeed, Leader doesn't see fundraising as a zero-sum game in Santa Barbara.
"It's actually a win-win situation all around. These organizations are supporting our advocacy efforts. We're trying to support them with their local efforts and we're getting in return some hands-on opportunities for our committee members."
Recently, Leader spearheaded an even greater shift in direction for the Santa Barbara committee, largely in response to heightened awareness about access in the wake of race issues and the pandemic's hitting poorer communities harder.
"We have often been regarded as an elitist organization because it's run on membership, and every city has a different policy and how they determine what the base fee is to join," she said, explaining that Santa Barbara's minimum contribution was $2,500 a year.
"We realized, especially with Black Lives Matter, LGBTQ, and Asian issues, that we need to be as diverse, inclusive, and equal as the people that we benefit all over the world. We hadn't been doing that with our committee here."
So, at the beginning of the year, Leader and the committee's chair and vice chair met and jointly decided to eliminate the membership policy entirely.
"It was an obstacle to being inclusive," the director said. "And we also recognized the fact that people's lives have changed, and their finances may have changed since the pandemic. We can't assume that we should just keep doing business as usual. It was important to have a really positive change on a local basis, as well as on the international arena. We made every effort to reach out to all organizations in this community to create a committee that is a more diverse reflection of who we are."
The upshot is that anybody who self-identifies as a supporter of human rights is now welcomed to join the HRW-Santa Barbara committee. What does that mean for the nonprofit's finances?
"From my perspective, it is still a group of people who can support us financially with whatever they can afford," Leader said. "If it's nothing, that's fine, because their voice is equally valuable and they can support us by promoting our advocacy work and helping us when we need letters written, petition signed and bodies showing up on the steps of City Hall. And they can gain information by joining our presentations and helping more local grassroots organizations that they are interested in. If they're self-identifying an interest in human rights, that's good enough for me."
To be clear, opening up the local committee was just a small response to recent social change movements in the United States, Leader said, noting that HRW has been focused on the Black Lives Matter movement for more than a year.
"A lot of the reports you see in newspapers lately about (the anniversary of the Tulsa Massacre) have originated from Human Rights Watch. We have had a crisis and conflict department and researchers who are in that division every time there's been a riot at a BLM protest. Our researchers make sure that the police are acting appropriately and that crowds are acting appropriately and that the information that's coming out of those instances is accurate."
Leader said the pandemic itself induced an increased HRW focus on abuse that was either exacerbated by or endemic to lockdowns.
"We realized at the beginning that it would act as an excuse for a lot of administrations to crunch down on human rights and for other organizations and people to further human rights abuses across the board," Leader said.
"There has been a huge rise in domestic abuse in this country, and a huge increase in sex trafficking and a huge rise in poverty, and the list goes on and on and on."
All of which resulted in HRW having more work than ever before, Leader said, while at the same time suffering a decrease in financial support that afflicted just about every other nonprofit organization in the world. But while funds were fading, Leader said she felt "honored to work for this organization because the first thing they said is we need to safeguard our most valuable asset which is our staff. "
She said that instead of furloughing employees or making jobs redundant, the executive team took salary and benefit cuts while at the same creating a resilience task force to help struggling employees, including with psychologists and other support.
"The support from HRW mirrored the kind of care and consideration it gives its work," she said.
The pandemic also solidified Leader's desire to continue to think globally and act locally when necessary.
"We recognize that we can't operate in isolation from everybody else. The pandemic has taught us that this time is a time when we have to unify, we have to work towards common goals. We have immigration issues here," Leader said.
"We have juvenile justice problems here. We have sex trafficking in California — Sacramento is the country's sex trafficking capital. We have so many problems here that we can focus locally and help small organizations and get involved at a much more grassroots level. We shouldn't be intimidated by the prospect of losing funds, but I don't think we will. Why shouldn't we shout out about the great organizations that are doing fantastic work. The bold change is to take the risk and make a difference in people's lives here."
To that end, Leader's personal passion project started two years ago is a Human Rights Watch club at UCSB, where she's helped them with support for advocacy efforts on issues that matter to the students, such as monitoring the Isla Vista Foot Patrol who, students say, were walking through the tiny district like "a little gang of police" and approaching people without wearing masks during the height of the pandemic. There are concerns about their attitude towards students and student attitudes towards police, Leader said.
"These kids, they just devour topics that are relevant to them and ask great questions and pursue finding out how they can help," she said. "It's really wonderful to see them just be interested and enthusiastic and passionate about things. The little club is expanding and they're making presentations to other clubs."
Maybe the students won't be able to afford to attend HRW-SB's Voices for Justice Annual Dinner when the benefit finally gets rescheduled for later this year. But they're making the kind of grassroots difference that forms the heart of Human Rights Watch.
For More Information
Website:
www.hrw.org/about/get-local/santa-barbara
Phone: 310-477-5540
Email: sb@hrw.org
Donate now!
Mission
Human Rights Watch established a presence in Southern California more than two decades ago, convinced that the unique population, influence and resources of the region could be mobilized to defend human rights around the world. In Los Angeles and Santa Barbara, a vibrant community of supporters are engaged in raising awareness of human rights abuses, building financial support for Human Rights Watch, and strengthening HRW's local research and advocacy.
Begin to Build a Relationship
We know you care about where your money goes and how it is used. Connect with this organization's leadership in order to begin to build this important relationship. Your email will be sent directly to this organization's director of development and/or Executive Director.
I am incredibly proud to support Human Rights Watch. They are vital to lifting up human rights defenders around the world, giving voice to the voiceless, and bringing a powerful spotlight to atrocities that if left in the dark, would continue. The impact of Human Rights Watch fuels hope and gives those of us that call Santa Barbara home a tangible way to support human rights everywhere and anywhere. It's about more dignity in the world – that is what HRW's work ultimately delivers.
Justice for All
Human Rights Watch is one of the world's leading independent organizations dedicated to protecting the human rights of people around the world. 
The nonprofit investigates and reports on human rights abuses globally. Advocacy is directed towards organizations, governments, businesses, armed groups, or anyone or anything else that has the power to enforce laws or develop policies and practices that uphold human rights.
All donations are used to support work in these areas and are carefully reviewed to ensure that they are consistent with the values and mission of the organization. In order to ensure unbiased and fact-based research, Human Rights Watch does not take funding from any government.
An investment in Human Rights Watch is an investment in meaningful, long-term change. Will you help us create hope across 100+ countries in the world by making a donation to Human Rights Watch?
Friends of HRW Santa Barbara
Santa Barbara Committee:
Graciela Montgomery, Co-Chair
Rita Moya, Co-Chair
Gywn Lurie, Vice Chair, Fundraising
Casey Rogers, Vice Chair, Program & Outreach
Alisa Freundlich, Vice Chair, Leadership & Governance
Sue Wagner, Vice Chair, Voices for Justice Dinner
Donors:
Zegar Family Foundation
Offield Family Foundation
Otis & Bettina Chandler Foundation
Vicki Riskin & David W. Rintels
Lillian Lovelace
Tipper Gore
Kathryn Downing
G.A. Fowler Family Foundation
Stacy & Ron Pulice
Natalie Orfalea and Lou Buglioli
Sara Miller McCune