Organic Soup Kitchen Crab Boil Fundraiser Raises $30,000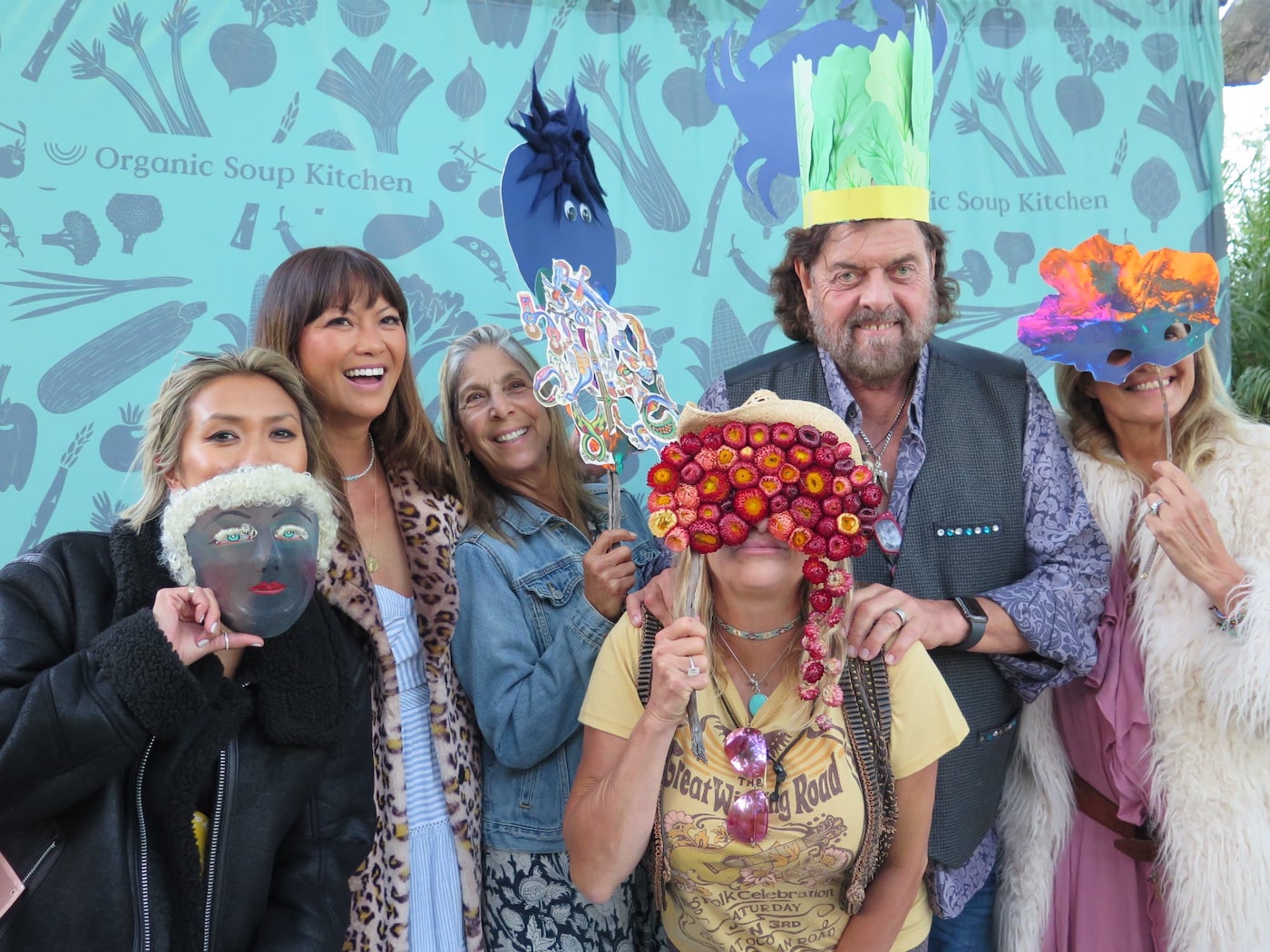 Funds move low-income cancer patients, seniors, and chronically ill off waiting list   
Organic Soup Kitchen hosted a Crab Boil on Saturday June 5, raising $30,000 to support low income cancer patients, seniors and chronically ill who have been placed on the organization's waiting list. As demand for nutritional services skyrockets and funding declines, Organic Soup Kitchen has been forced to put people on a waiting list for their services. The Crab Boil is the first in a series of pop up fundraising events that will provide a critical stream of revenue to support home delivery of their immune strengthening SoupMeals to Santa Barbara's most vulnerable residents. Event pictures can be found here.
"It was wonderful to see the community come together for a safe, outdoor celebration to support those who have been on our waiting list," says Andrea Slaby, Chief Operating Officer at Organic Soup Kitchen. "The inundation of new clients has not slowed since the pandemic started, and our fundraising efforts will be critical in our ability to continue to nourish and provide food security to the thousands of residents facing medical and financial hardships.
A leader in the organic food industry, Organic Soup Kitchen has been recognized for their integrity in selecting only premium whole food ingredients including organic produce and medicinal quality herbs and spices. Working closely with leading oncologists, they work diligently to formulate SoupMeal recipes that strengthen the immune system, promote healing and increase vitality. SoupMeals are hermetically sealed in BPA-free containers providing clients with 100% safe, clinically-backed nutrition with no additives, preservatives or fillers. SoupMeals are available for purchase and every SoupMeal sold provides soup to a community member in need.
The fundraiser was made possible by the following organizations: Santa Barbara Fish Market, Andersen's Bakery, Gethooked Seafood, SamSara Vineyards, Firestone Walker Brewing Co., Santa Barbara Winery, Arosha Inc, Wendy Foster Boutique, Mollusk Surf Shop, Presqu'ile winery, Carr Wines, Open Potions, Chef Ayda Robana, Heritage Goods and Supplies, Salty Strings Band, Taiana Designs, Minotti Los Angeles, John Rapp Artist, Covet Boutique, Imagine Boutique, Jason & Linda Baffa. Inc., Stardust Boats, Artist Josh Soskin, Yoga Soup, Tamara Honey Interior Designs, Artist Trevor Gordon, Atwill Pilates, The Merito Academy, The Giefer's, Sol Wave Water, Merci, Bill Howard Photography, Bree'och Bakery, Alan Parsons Project, Klaus Moeller Inc. For information please visit www.organicsoupkitchen.org.
Donate now!
Mission
Organic Soup Kitchen provides oncology nutrition and addresses food insecurity to a diverse demographic of individuals struggling with the effects of cancer and chronic illnesses.
Begin to Build a Relationship
We know you care about where your money goes and how it is used. Connect with this organization's leadership in order to begin to build this important relationship. Your email will be sent directly to this organization's Director of Development and/or Executive Director.
When someone is going through chemotherapy, they need healthy and nourishing food more than anything, but most of the time they don't have the physical and mental energy to get up and do it for themselves. Organic Soup Kitchen does it for them with so much love and care! They work tirelessly in rain or shine to make sure that all their clients get their nutritious soup on time. I feel so blessed and privileged to be a small part of this gem of an organization in our community! I joined hands with them a few years back and I am happy to say that I am here to stay and support this wonderful organization in the years to come!
How Can You Help?
Monthly Givers are the heartbeat of our organization. Your monthly contribution will directly provide a month's worth of SoupMeals to community members in treatment or recovering from cancer.New Distribution Center. As demand grows, we have quickly outgrown our facility and are actively seeking the resources to expand our operation.
Key Supporters
Manitou Fund
Trust in Diversity and Exchange
Deckers OutDoor Corporation
Volentine Family Foundation
The Herbert and Gertrude Latkin Charitable Foundation
St. Francis Foundation
Community Volunteer Foundation
of UCSB
Union Bank
Natalie Orfalea Foundation
Mosher Foundation
Russell Steiner
Hutton Parker Foundation