CALM Pleased to Announce New Board Member Jon Clark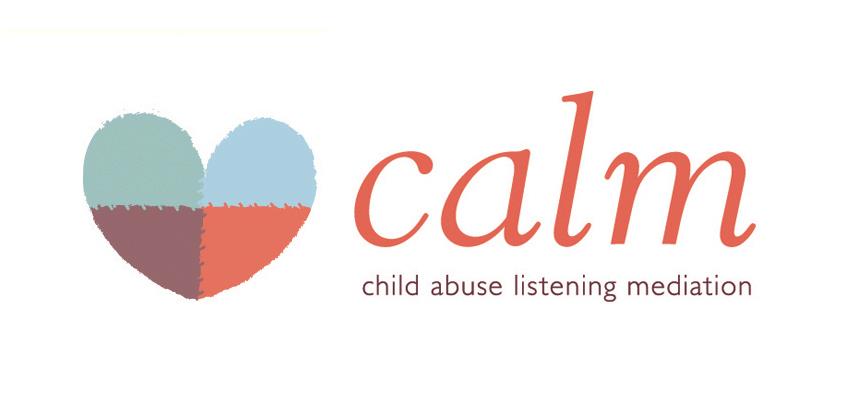 Jon Clark has been named to the CALM (Child Abuse Listening Mediation) Board of Trustees. He will be instrumental in implementing CALM's mission to prevent childhood trauma, heal children and families, and build resilient communities throughout Santa Barbara County.
Clark is a native Santa Barbaran and has served for the past 15 years as President of the James S. Bower Foundation, a local grant maker that focuses on early childhood, education, end of life care, and the environment. After beginning his career in the mid-80s as an intern at the Community Environmental Council (CEC), Clark later served as the third Executive Director of the organization, then became the Executive Director of the Wendy P. McCaw Foundation in 1998. In 2017, he was named "Man of the Year" by the Santa Barbara Foundation.
As an active leader in our community, Clark has served on the Boards of a number of local organizations including Cottage Health, Santa Barbara Foundation, Storyteller Children's Center, Carpinteria Children's Project, CEC, Direct Relief International, Santa Barbara Region Economic Community Project, and Santa Barbara Chamber of Commerce.
"I am excited to join the CALM Board at this pivotal time. I think the organization has an important role to play in supporting community wide efforts to respond to the emerging mental health needs caused by the pandemic," Jon Clark said.
Clark has a long-standing connection with CALM in his role as President of the Bower Foundation. The foundation provided critical funding of the Great Beginnings Program and ensures that children and caregivers are provided the necessary therapeutic services prenatally through seven years of age. In addition, the foundation's investment in CALM's mental health consultation model in Santa Barbara Unified School District and pediatric clinics throughout Santa Barbara County has supported thousands of children, families, teachers, and community members over the past several years.
CALM's President and CEO Alana Walczak said, "Jon's thoughtful leadership and deep commitment to and understanding of the importance of systems change to create long-lasting social change is powerful and admirable. He has served as a fervent ambassador for those most vulnerable in our community for years, and we are proud to welcome his insight and expertise to our Board of Trustees."
About CALM
When a child experiences trauma, our entire community is impacted. To combat the effects of childhood trauma, CALM is here to support families in need of strength and healing. CALM's evidence-based programs represent a continuum of care that addresses the safety and wellbeing of children and families across Santa Barbara County. Approximately 1,900 clients receive individual and group therapy through CALM's clinics in Santa Barbara, Santa Maria and Lompoc and thousands more receive community-based education and mental health supports. With a 50-year history of serving families in our region, a staff of exceptionally qualified clinicians, and meaningful partnerships with complementary agencies and organizations, CALM is committed to preventing childhood trauma, healing children and families, and building resilient communities throughout Santa Barbara County. To learn more, visit calm4kids.org.
For more information about all of CALM's services, please call 805-965-2376, or visit http://calm4kids.org.
Mission
For 50 years, CALM has been on the cutting edge of childhood trauma treatment and prevention. CALM has led the nonprofit community in adopting evidence-based practices in our treatment and prevention models and using assessment and data to evaluate our effectiveness and improve our work.
CALM staff and dedicated volunteers share a common vision of supporting every family in our community so that every child thrives.
Begin to Build a Relationship
We know you care about where your money goes and how it is used. Connect with this organization's leadership in order to begin to build this important relationship. Your email will be sent directly to this organization's director of development and/or Executive Director.
Building a Thriving Community
"We care about CALM because we love our community. Childhood trauma affects us all given the long-term effects on its victims. We all bear the cost of mental and physical health care supports that continue throughout the lives of those who have suffered trauma. A safe, thriving, healthy community benefits us all." 
One Resilient Family
In 2019 and 2020, one of CALM's male therapists provided weekly therapy to a boy with episodic, intense mood swings. Within months the boy's mother "witnessed his healing and emergence of self from a dark and confused place."
"It is difficult to imagine what this last year would have been like without the support of CALM and my son's therapist," she says. "When I think of his impact on our lives, I think of a calm and steady presence during a daunting time. I think of a positive, guiding, and reliable male figure dedicated to supporting a young man, and family in need. Our family is stronger, more capable, and more resilient because of his efforts. We are better equipped for these challenging times. This is precious, timely and rare, and I could not be more grateful."
Board of Trustees
Liam Murphy, Board Chair
Caroline Powers, Vice Chair
Andrew Fitzgerald, Treasurer
Bridget O. Foreman, CPA, Secretary
Ama Atiedu
Carrie Bissell
Sandra Copley
Alex Craigie, Esq
Amy Curti
Michele Cuttler
Sam Ellis
Mike Gibson
Juan Guerra
Susan Miles Gulbransen
Saida Hamdani, MD
Anna Kokotovic, Honorary Trustee
Cherylynn Lee, PhD
Karen O. Merrill, Auxiliary Liaison
Steve Powell
Joanne Rapp
Daalia Refaat
Marc Schneider
Ismael Paredes Ulloa