Another Summerland Well to be Capped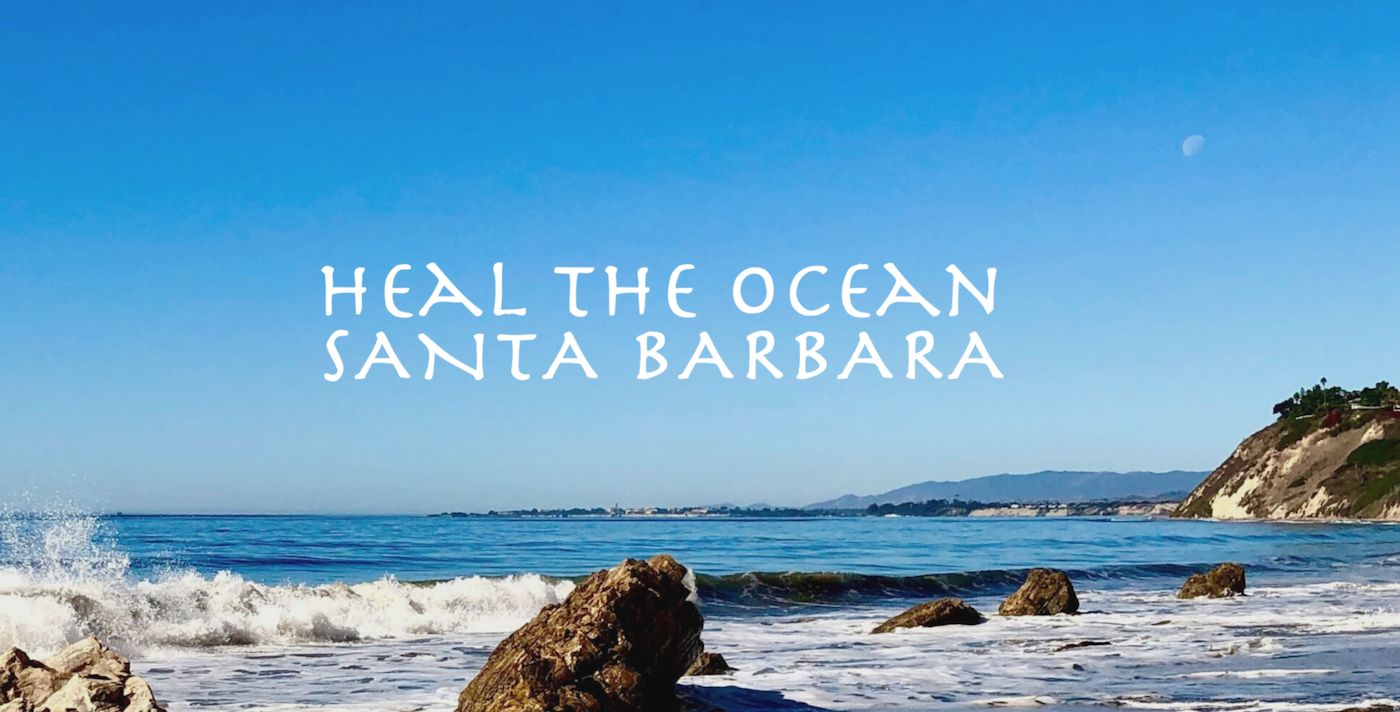 From July 21-25, a little over 2 weeks from now, Summerland's Lookout Park and the beach below the park will be the staging area for heavy oil construction equipment to be used in capping Olsson 805, a beach well located on the west end of Summerland Beach. The California State Lands Commission posted a Public Notice about the temporary closure of Lookout Park and heavy equipment that will be used on the beach below.
All access to the Olsson well will be from land (no barge needed!) during low tide periods. The work will include 1) excavating the sand to expose the well; 2) driving pipe pile over the well into an impermeable cap rock to encapsulate the old well; 3) filling the space between the pipe pile and the well with cement which will act as a primary barrier to the migration of hydrocarbons, and 4) welding a steel plate on top of the pipe pile, which acts as a secondary barrier to oil migration.
Spill response equipment and trained personnel will be stationed in the Lookout Park parking lot during the operation as a precautionary measure.
On another note: Heal the Ocean has received inquiries about the horrendous amounts of oil and tar that have blown onto Summerland beach in the recent high winds.
We want everyone to know that our Field Advisor Harry Rabin is working with State Lands contractors right now, to survey the area with drones and other sophisticated equipment, to pinpoint the source(s). The suspects are 3 wells on the former Treadwell Pier behind Treadwell #10, which was capped in 2020. Please click here for Harry Rabin's diagram illustrating the focus points being studied. (https://mcusercontent.com/2b1cc2063f4ceba7e0ff851b0/_compresseds/0e9d5d54-5d83-9956-9fa8-646b3caf1046.jpg)
Please stay tuned for news we will pass on from the State Lands Commission regarding the next oil well to be capped – Duquesne 910 – scheduled for the end of this year, December 2021. In the meantime Harry Rabin and the SLC engineers, InterAct, will be working on getting at the source of the mystery oil and tar now on the beach – please stay tuned!
Mission
Heal the Ocean focuses on wastewater infrastructure – sewers and septic systems – as well as ocean dumping practices that have contributed to ocean pollution. We are focused on Santa Barbara County, but our methods are now serving as a model for other coastal communities across the country.
Begin to Build a Relationship
We know you care about where your money goes and how it is used. Connect with this organization's leadership in order to begin to build this important relationship. Your email will be sent directly to this organization's director of development and/or Executive Director.
They Heal Our Ocean
I've surfed for years at the Rincon, and am in the water all the time. It is such a relief to know that the septic systems are gone, that we're not swimming in polluted water like we were doing day in and day out, getting sinus, ear, nose, eye infections and who knows what else. Yes, there are other bad things that get into the ocean, but just knowing that this one big source of contamination has been removed is huge. This is one of the most popular surf spots in California, world known, and the legacy left to this piece of ocean will be there forever. It's so interesting to hear the younger surfers today, who don't know about the battles Heal the Ocean went through to get this project done. They were little kids at the time. Think of it, it's now history!
Return on Investment
Heal the Ocean's pragmatic approach ensures that any donation the organization receives will be returned in multiples.
A $25,000 investment in aerial infrared photography showing leaking oil fields off the coast of Summerland was the proof then-Governor Jerry Brown needed to sign Senate Bill 44, which allocated $14 million towards capping aging wells along the California coast.
A $5,000 investment in a consultant allowed HTO to snag $150,000 in state funds to pay for a conceptual engineering study for a recycled water facility in Goleta, and another $150,000 for state-funded conceptual engineering plans for a recycled water facility in Santa Ynez. These studies and conceptual engineering plans have put these agencies first in line for state funding help for the actual building of the facilities. So HTO effectively turned $5,000 into a potential of 50 million dollars.
Board of Directors
Hillary Hauser, President and Executive Director
Jean-Michel Cousteau
Thomas Dabney, Treasurer
Charles Vinick
Heather Hudson, Event Manager
Jonathan Wygant
Tom White