Discovery Channel host Ian Shive joins Wildlife Care Network board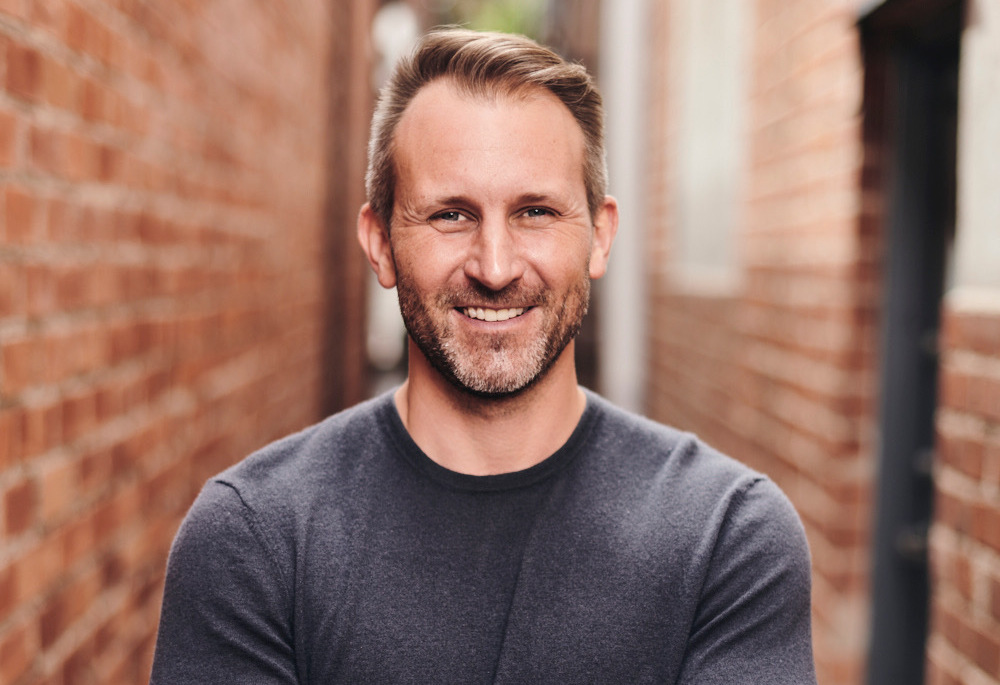 Santa Barbara Wildlife Care Network (SBWCN) is excited to welcome the newest member of their Board of Directors, Ian Shive. Ian is an Ansel Adams award-winning photographer and filmmaker whose projects include the Discovery Channel digital series, "Nature in Focus." He joins the SBWCN board after years of working with the organization on a variety of projects.
"Ian brings a very dynamic toolbox of skills and expertise to our organization," said Ariana Katovich, SBWCN's Executive Director. "His passion for the environment and protecting natural spaces is inspiring and aligns perfectly with our mission to save wild lives."
Ian's work documents some of the world's most pristine environments, and brings to the public important conservation stories from around the globe. In March of 2021, Ian took audiences to a protected and remote Alaskan archipelago with the launch of his documentary, "The Last Unknown," now streaming on discovery+. In 2019, he led several expeditions to some of the world's most remote coral atolls for the giant-screen film, "Hidden Pacific," which he directed and produced.
In May of 2021, Ian featured SBWCN in an episode of "Nature in Focus," going behind the scenes at the center during the busy spring season.
Ian is the author of several, best-selling books including the award-winning The National Parks: An American Legacy, and his latest best-selling book Refuge: America's Wildest Places, which celebrates the National Wildlife Refuge System. Ian's work has been critically acclaimed in The New York Times, Wall Street Journal, Smithsonian, CNN and countless other media. Since its inception in 2010, Ian has worked as CEO of the company he founded, Tandem Stills + Motion, Inc., a leading health, fitness and environmental media company. He resides in Southern California.
PHOTO CAPTION:
A) Ian Shive (Photo credit: Brandon Flint)
About Santa Barbara Wildlife Care Network
Santa Barbara Wildlife Care Network (SBWCN) is a nonprofit organization that was founded in 1988. For over 30 years, SBWCN has served to rescue, rehabilitate, and return to the wild sick, injured, orphaned, and oil-impaired wildlife in Santa Barbara and Ventura Counties and to educate the public about living in harmony with wildlife. SBWCN takes care of over 4,000 patients per year, including small mammals, shorebirds, songbirds, raptors, and reptiles. For animal emergencies or wildlife advice, call the SBWCN Helpline: (805) 681-1080.
Mission
The Santa Barbara Wildlife Care Network's mission is to rescue, rehabilitate and return to the wild sick, injured, orphaned, or oil-impaired wild birds, reptiles, and small mammals in Santa Barbara and Ventura counties and to educate the public about living in harmony with wildlife.
Caring for the Wildlife Around Us
"All of us are thinking about keeping each other safe during this pandemic. The wildlife among us need helping hands now as always. We are fortunate to have the Santa Barbara Wildlife Care Network. A local place to take injured or sick wildlife is so important. Several friends have discovered injured animals and have been grateful to have a place to provide loving care for our fellow creatures. As we care for each other, we need to be aware of the wildlife around us, and care for them as well. I am so proud of SBWCN and the continuing work that they do."
The Animal Hospital
The Santa Barbara Wildlife Care Network plans to break ground on its state-of-the-art wild animal hospital in 2020, an event that Executive Director Ariana Katovich sees as the realization of a long-time dream for the organization.
"We started from very humble beginnings," Katovich says. "Volunteers caring for animals in their bathtubs and kitchens. We evolved from a robust network of home rehabbers to having our own property."
The next phase is an animal hospital that will ensure that the region's diverse wildlife can thrive in the face of human encroachment into their habitat, and increasingly harmful effects of climate change.
To get there, the network needs to raise $2.4 million to close out its $6 million capital campaign.
Board of Directors
Roland Bryan, President
Gretchen Lieff, Vice President
Kristen Scheff, Treasurer, CPA
Aaron Budgor
Mindy Denson
Rebecca Gaal
Tipper Gore
Kaitlin Lloyd
Connie Pearcy
Ann Smith
Honorary Directors
Bud Bottoms
Karen Bridgers
Joan Lentz
Russ Mish
Michi White
Joanne St. John
Advisory Board
John Baum
Penelope Bianchi
Jon Clark
Michael Edwards
Patti Jacquemain
Don Nulty
Jack Overall
Chris O'Connor