Storyteller Children's Center Welcomes New Board Members With Expertise in Pediatrics, Early Childhood Education and Communications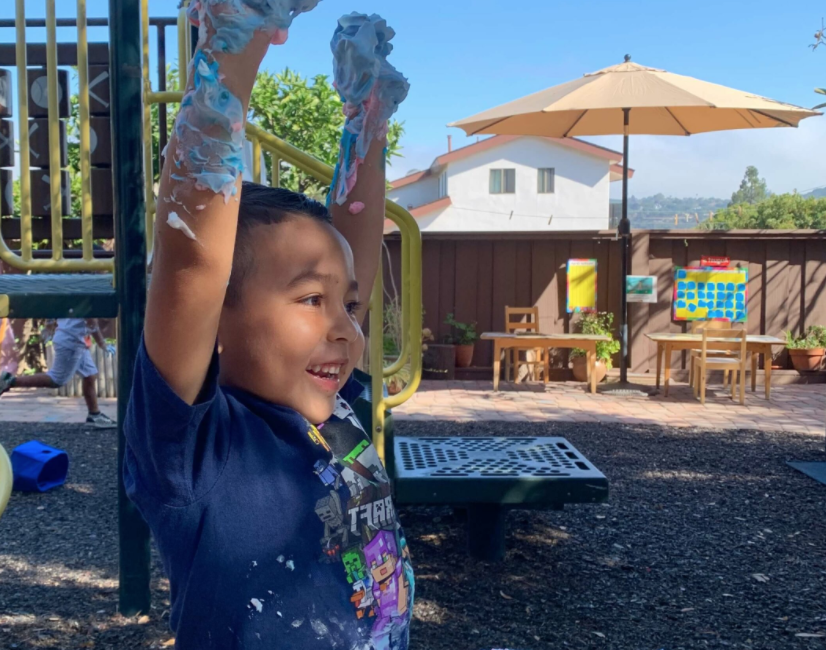 The therapeutic preschool for economically at-risk children taps the proficiencies of Dr. Peggy Dodds, MD; Daisy Estrada Ochoa; and Ann Pieramici.  Michael Wasserman transitions to board president.
Storyteller Children's Center is pleased to announce new board of director appointments which will continue to shepherd the mission and initiatives for the 33-year-old non-profit organization, including kindergarten readiness, family support and therapeutic services.
Amid two challenging yet successful years that included onboarding an entirely new executive team while navigating pandemic protocols, Storyteller staff and directors were aligned on the emerging needs of the board. Storyteller serves nearly 100 families per year out of two campuses, with education, meals and nutrition, medical screenings, therapeutic services and more. The organization supports an already underserved sector that has been disproportionately hit by COVID-19.
"The caliber, authority and proficiencies of these new board members are a testament to the critical role Storyteller Children's Center plays in this community," noted recently appointed Board President, Michael Wasserman. "We are honored by the passion and commitment Dr. Peggy Dodds, Daisy Estrada Ochoa and Ann Pieramici are contributing to our Storyteller students and families, both in our long-term vision and more urgent needs."
Dr. Peggy Dodds is a retired pediatrician who serves as Deputy Health Officer for the Santa Barbara County Public Health Department. Dr. Dodds completed medical school at the University of Colorado and then did her residency at the University of Utah School of Medicine, Department of Pediatrics. She is certified with the American Board of Pediatrics and a Fellow of the Academy of Pediatrics. She worked as a primary care pediatrician for many years in Salt Lake City. In 2005, she joined the Santa Barbara County Public Health Department where she has worked at Lompoc, Santa Maria and Carpinteria Health Care Centers.  In July 2020 she accepted a position as Deputy Health Officer to assist in the response to COVID-19 with a focus on children's issues, particularly focusing on schools. Dr. Dodds has a master's in counseling psychology and a MFT license. She has a special interest in parent education and behavior issues.
Daisy Estrada Ochoa is a Santa Barbara native who has devoted her career and service to education and the wellbeing of children. Daisy pursued a post-secondary education at UCSB where she received a Bachelors in Sociology and a master's in education, along with a Multiple Subject Teaching Credential. She began her career in Santa Barbara as a first-grade teacher in a bilingual classroom and then went on to lead the afterschool program for the SB Unified school district, where she is currently the Early Childhood Education Coordinator and oversees the infant-toddler and preschool programs. Since the beginning of her teaching career, Daisy has had a passion for giving back to the community she grew up in – and ensuring networks of support for families. She also serves as a member of early childhood education leadership committees throughout Santa Barbara County to help maintain best practice in the education sector and access to resources for the community.
Ann Pieramici is an established public relations consultant and freelance writer with more than 20 years' experience developing marketing strategy and building powerful communications for organizations in both the private and nonprofit sectors. Ann is a contributing writer to Noozhawk and has implemented public relations strategies for many Santa Barbara-based organizations and served on more than a dozen boards and committees.  She is an active community volunteer, working closely with the National Charity League, Direct Relief Women and the Santa Barbara Museum of Contemporary Art. Born and raised in Baltimore, Ann graduated cum laude from Syracuse University with a degree in marketing and communications and completed postgraduate coursework at Johns Hopkins University.
Donate now!
Mission
Storyteller is a therapeutic preschool that serves children and their families toward "Kindergarten Readiness."
Storyteller serves Santa Barbara's poorest families, those living below or close to the poverty guideline and who also meet the Federal definition of homeless. This segment of our community may have difficulty accessing and paying for quality preschool.
Begin to Build a Relationship
We know you care about where your money goes and how it is used. Connect with this organization's leadership in order to begin to build this important relationship. Your email will be sent directly to this organization's Director of Development and/or Executive Director.
The Key Component is Love
We can't change the world, but we can impact our little corner. Our teachers, our leadership team, and our Board are positively impacting children and their families' lives every day.

A Lasting Impact on Children and Families
If the last year has shown us anything, it is that we need to lean on each other for support and strength when challenges arise. At Storyteller, teachers and staff have seen first-hand the increased levels of stress and trauma their families are experiencing as a result of the pandemic. From grieving the loss of loved ones to trying to obtain stable housing or employment, the families of Storyteller have experienced more than many of us could imagine. In response to this growing need for support and resources, Storyteller recently introduced a Family Advocacy Program to focus directly on the needs of the parents and guardians. The program provides early intervention for families before challenges become too complex or debilitating to overcome. With the support of community donors, this pilot program will become a permanent part of Storyteller's service offering and have a lasting impact for years to come.
Key Supporters
Terri Allison
Jon Clark
Peggy Dodds
Jennifer Gillon Duffy
Gretchen Horn
Sharon Kayser
Anna Kokotovic
Erinn Lynch
Patricia Madrigal
Danna McGrew
Daisy Estrada Ochoa
Ann Pieramici
Ken Radtkey
Kyra Rogers
Molly Seguel
Kenny Slaught
Rachael Stein
Carrie Towbes
Michael Wasserman
Craig Zimmerman