All Access to a Higher Education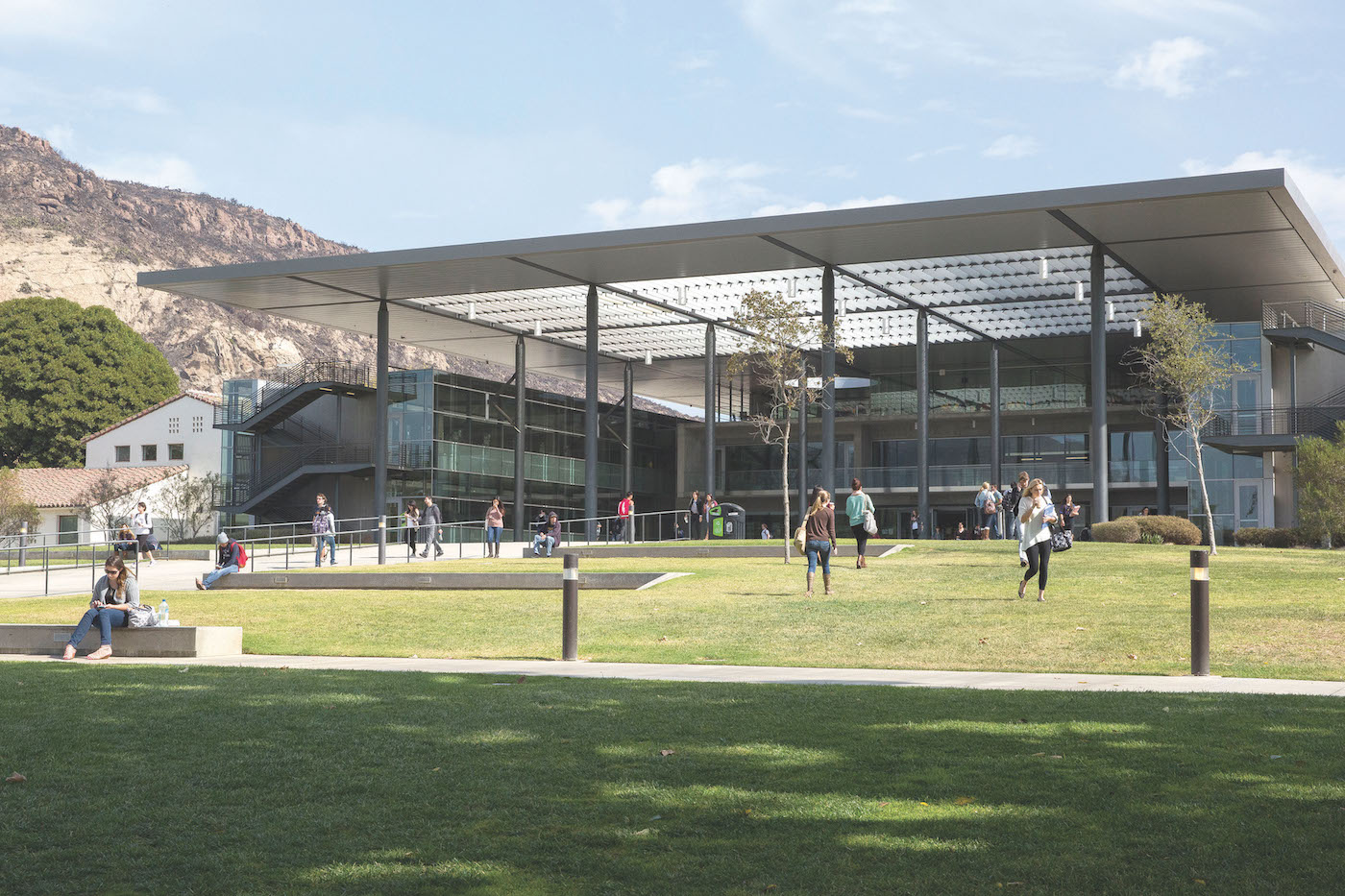 It's a sunny August morning, just a couple days before California State University Channel Islands (CSUCI) starts its 2021-22 school year, and President Richard Yao is beaming from ear to ear. It has been 18 months since students had attended classes on campus. The previous day, Yao welcomed faculty back for a convocation and students and their families were excitedly moving into their housing on the Camarillo campus.
"I didn't expect to have this visceral response. I have to admit, I got a little emotional," Yao says.
Yao has good reason: Ensuring students have access to higher education at all is core to the university's mission. After all, CSU Channel Islands is a minority-serving institution, with more than half of its student population from historically underrepresented groups. The campus is Santa Barbara and Ventura counties' designated CSU, with 62 percent of students who are the first in their families to attend a university, and 83 percent qualifying for financial aid. Creating a sense of belonging for these students sits at the heart of CSU Channel Island's values.
"It's about creating a campus community that not only provides access, but a sense of connection with culture, curriculum, and relevant programming that honors their life stories and narratives," Yao says. "It's about embracing their life experiences and the challenges that they have overcome as strengths, and celebrating that as part of our institutional identity."
The strong credentials of CSU Channel Islands speak to this ethic. It was ranked by CollegeNET 20th out of 1,449 universities in America in the "Social Mobility Index." U.S. News & World Report listed it as 20th among "Top Public Schools" based on graduation rates, faculty resources, admissions selectivity, financial resources, alumni giving, location and campus life.
CSUCI is also renowned as a transfer university, an important distinction in California, a state where 85 percent of students in higher education are enrolled in community colleges. The university is committed to ensuring that students transition seamlessly from a community college and eventually receive their diploma. Its graduation rates among transfer students have been above 80 percent for two years in a row.
"We have invested a lot of resources here at Channel Islands for our transfer students," Yao says. "It's been a collaborative effort with our local community colleges here in Santa Barbara and the region. That work is paying off."
Donate now!
www.csuci.edu
(805) 453-8550
Regional Director of Development: Helene Schneider
Mission
At CSUCI, everything—and we mean everything—connects to our mission and our "Four Pillars." Our mission statement boils down to this: No matter which of our academic programs you choose, you'll be at the center of your educational experience. Your education rests on our Four Pillars:
Community engagement — valuable experience you need and a chance to make the world better
Integrative — CSUCI's signature interdisciplinary approach
International — an internationalized curriculum, a diverse campus community, and studying abroad opportunities
Multicultural — a campus that reflects the real world; a curriculum that prepares you for it
Begin to Build a Relationship
We know you care about where your money goes and how it is used. Connect with this organization's leadership in order to begin to build this important relationship. Your email will be sent directly to this organization's director of development and/or Executive Director.
I became a Peer Mentor Ambassador to support students who got lost in the college process like myself. College is stressful and difficult to navigate. I want to reach out and help support students become the best possible version of themselves. I myself had a mentor and I am a product of what can happen. It helped me grow so much academically and personally. Creating a bridge for student success is very important and I want to see more first-generation students graduate. The stipend money reduces stress as it allows me to focus more on my studies, produce high quality work, and be more engaged on campus, serving our campus community to help those in need.
Help Shape Bright Minds and Bright Futures
CSUCI's mission is rooted in the belief that higher education transforms lives and that the advancement of knowledge enhances the common good. Students receive the critical-thinking, problem-solving, communication, and mathematical skills they need to thrive in today's innovation economy. And it is recognized nationally: Money magazine lists CSUCI as 4th Best College for Transfer Students and 15th most transformative college; CollegeNET lists CSUCI 20th on the social mobility index; and Nursing Schools Almanac ranks CSUCI's Nursing program 5th best in California. Channeling its potential requires private philanthropy. Donor support provides paid internships with local businesses, allows students to focus full time on their academic career, grants emergency funds to those in critical need, and ensures students from all disciplines have access to its Santa Rosa Island scientific research station. By investing in CSUCI, donors are helping to shape bright minds and bright futures.
Key Supporters
Margo Baker Barbakow
Ed Birch
Vincent Caballero, Union Bank
Jon Clark
Cottage Health
Deckers/Michelle Apodaca
Elisabeth Fowler,
GA Fowler Family Foundation
Tipper Gore
Jeff Green/TradeDesk
Christine Garvey
JC Henry
Jonathan Johnen
Neil Kreisel
George Leis,
Montecito Bank & Trust
Lynda Nahra
Jack O'Connell
Kathy Odell
Judith Stapelmann
Jonathan Wang
Yardi Systems