Prepared When It Matters Most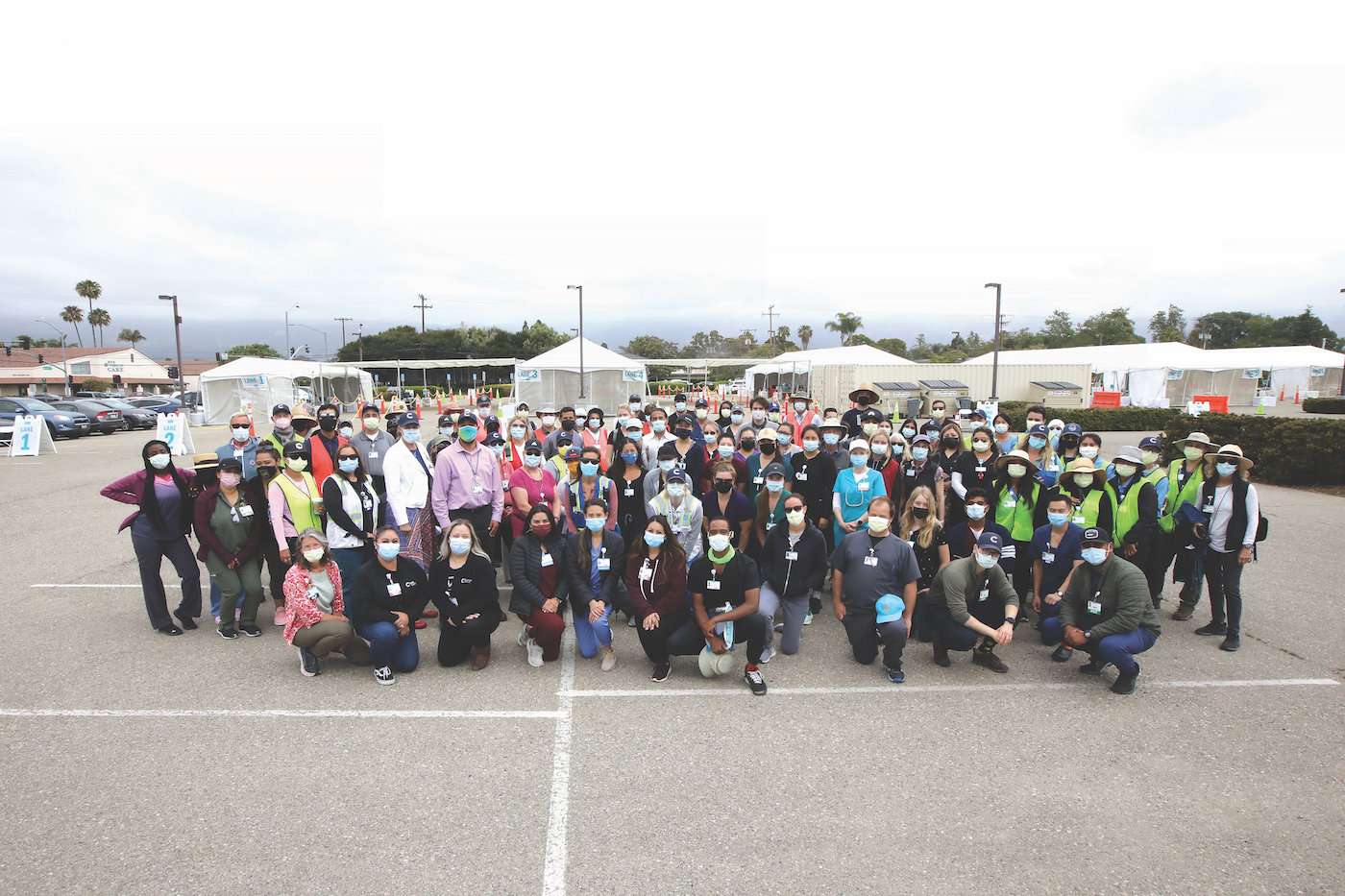 On California's Central Coast, Cottage Health has earned the reputation of providing premier medical care and the most comprehensive health services in the region.
Cottage offers exceptional care to more than 80,000 patients each year at its three acute care hospitals, children's medical center, rehabilitation hospital, and multiple Urgent Care centers and medical clinics. The Cottage medical staff includes nearly 700 physicians providing inpatient hospital care to over 20,000 people annually.
"Cottage Health is a referral center caring for patients throughout the region, and our neighbors have this level of medical excellence close to home," says Vice President for Advancement David Dietrich. "Cottage offers an extensive range of specialties and services including a Level 1 Trauma Center, three 24/7 emergency departments, a Heart and Vascular Center, a Center for Orthopedics, a Neurosciences Institute with certification as a Comprehensive Stroke Center, acute rehabilitation and therapy services, a broad array of pediatric programs, and more. To assure its commitment to quality and patient safety, Cottage continually benchmarks its programs against the best hospitals in the country."
Those benchmarks show Cottage Health has succeeded, as its hospitals routinely figure in the top 10 percent of government ratings nationwide in terms of patient care. In 2019, the research firm Great Place to Work ranked it number 10 in America as one of The Best Places to Work in healthcare.
Cottage Health has maintained this same high standard of quality and safety throughout the pandemic, as its hospitals have responded to surges of COVID patients in need of acute medical support. Thanks to new construction at Santa Barbara Cottage Hospital, including advanced air handling systems, the hospital has been able to create COVID-19 isolation units that have proven highly effective in preventing disease transmission.
"The modern design of our all-private-room hospital has enabled us to care for COVID patients in a very safe way, while also protecting non-COVID patients and caregiving staff," Dietrich says. "And we are so fortunate to have exceptional physician leaders in diagnostic testing and infectious disease management who work alongside executive leadership, nursing professionals, and other caregivers to keep our hospitals safe."
When the COVID vaccine arrived, Cottage created a drive-through vaccination clinic adjacent to its Goleta Valley Cottage Hospital campus – providing 100,000 COVID vaccines to community members.
A big reason why Cottage Health was ready when it mattered most is a legacy of community and donor support that dates back to 1891, when Santa Barbara Cottage Hospital first opened. The hospital will mark 130 years of continuous service on December 8, 2021.
"We are blessed to live and work in a community of caring, generous people who have helped build and sustain the strength of our hospitals," Dietrich says.
Donate now!
www.cottagehealth.org
(860) 569-7290
Vice President for Advancement: Andrew Brown
Mission
To provide superior health care for and improve the health of our communities through a commitment to our core values of excellence, integrity, and compassion.
Begin to Build a Relationship
We know you care about where your money goes and how it is used. Connect with this organization's leadership in order to begin to build this important relationship. Your email will be sent directly to this organization's director of development and/or Executive Director.
Every staff member was totally dedicated to my healing and recovery with the goal to get me on my feet and walking again – which they did.
Providing Critical and Compassionate Health Services to our Community
Your support of Cottage Health is more important than ever. Your donations provide critical services, innovative technology, and the highest level of compassionate care to our patients and families, and to our friends and neighbors. Together, we can truly improve the health of our community – today and for generations to come.
Cottage Health Supporters
Thanks to countless donors and grateful patients who provide generous and meaningful gifts – at all levels – who help sustain our hospitals and ensure the very best care for our community.
Notable Gifts: Individual Donors
• Mary & Richard Compton – creating the Compton Center for Medical Excellence and Innovation, bringing the best medical solutions to all who live on the Central Coast
• Ben & Naomi Bollag – funding Emergency and Trauma Care excellence
• Anna & David Grotenhuis, Wayne & Sharol Siemens, Virginia Grotenhuis – providing resources to expand patient care and strengthen our future
• Craig Mally & Louise Stewart, MD – funding the first endowed chair for medical leadership at Cottage Health
• Richard & Mimi Gunner – providing educational support for nursing leaders
• Paul Guido – supporting mental and behavioral health for our community's youngest and most vulnerable patients
Notable gifts: Estates and Trusts
• Angela Minelli Starke – supporting pediatric excellence close to home
• Paul and Leslie Ridley-Tree – providing inspiration and loving support for the health and wellness of all Cottage patients
Notable Foundation Partners
•  Alice Tweed Tuohy Foundation
• Wood-Claeyssens Foundation
• Unihealth Foundation
•  Bower Foundation