Prepared When It Matters Most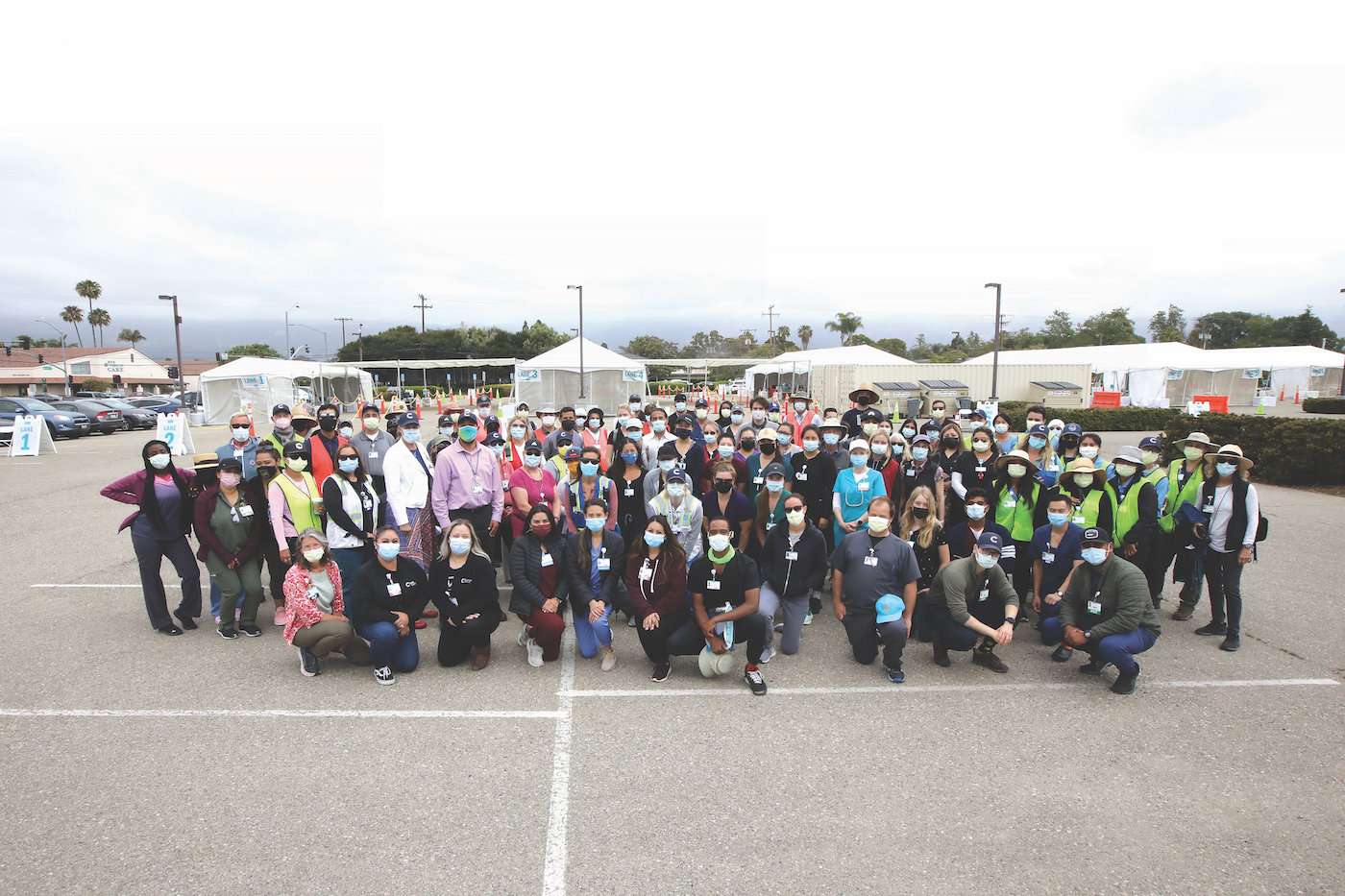 On California's Central Coast, Cottage Health has earned the reputation of providing premier medical care and the most comprehensive health services in the region.
Cottage offers exceptional care to more than 80,000 patients each year at its three acute care hospitals, children's medical center, rehabilitation hospital, and multiple Urgent Care centers and medical clinics. The Cottage medical staff includes nearly 700 physicians providing inpatient hospital care to over 20,000 people annually.
"Cottage Health is a referral center caring for patients throughout the region, and our neighbors have this level of medical excellence close to home," says Vice President for Advancement David Dietrich. "Cottage offers an extensive range of specialties and services including a Level 1 Trauma Center, three 24/7 emergency departments, a Heart and Vascular Center, a Center for Orthopedics, a Neurosciences Institute with certification as a Comprehensive Stroke Center, acute rehabilitation and therapy services, a broad array of pediatric programs, and more. To assure its commitment to quality and patient safety, Cottage continually benchmarks its programs against the best hospitals in the country."
Those benchmarks show Cottage Health has succeeded, as its hospitals routinely figure in the top 10 percent of government ratings nationwide in terms of patient care. In 2019, the research firm Great Place to Work ranked it number 10 in America as one of The Best Places to Work in healthcare.
Cottage Health has maintained this same high standard of quality and safety throughout the pandemic, as its hospitals have responded to surges of COVID patients in need of acute medical support. Thanks to new construction at Santa Barbara Cottage Hospital, including advanced air handling systems, the hospital has been able to create COVID-19 isolation units that have proven highly effective in preventing disease transmission.
"The modern design of our all-private-room hospital has enabled us to care for COVID patients in a very safe way, while also protecting non-COVID patients and caregiving staff," Dietrich says. "And we are so fortunate to have exceptional physician leaders in diagnostic testing and infectious disease management who work alongside executive leadership, nursing professionals, and other caregivers to keep our hospitals safe."
When the COVID vaccine arrived, Cottage created a drive-through vaccination clinic adjacent to its Goleta Valley Cottage Hospital campus – providing 100,000 COVID vaccines to community members.
A big reason why Cottage Health was ready when it mattered most is a legacy of community and donor support that dates back to 1891, when Santa Barbara Cottage Hospital first opened. The hospital will mark 130 years of continuous service on December 8, 2021.
"We are blessed to live and work in a community of caring, generous people who have helped build and sustain the strength of our hospitals," Dietrich says.
Donate now!
www.cottagehealth.org
(805) 879-8980
Vice President for Advancement: David Dietrich
Mission
To provide superior health care for and improve the health of our communities through a commitment to our core values of excellence, integrity, and compassion.
Good health is essential to the quality of life for everyone in our region. Offering your time as a volunteer or your resources through charitable support helps to keep our community hospitals strong and ready when our families, friends, and neighbors need care.
How Philanthropic Support Makes a Difference
As of October 2021, Santa Barbara Cottage Hospital Foundation had raised $110 million toward an ambitious $130 million comprehensive campaign called Reaching Higher Together, which it expects to complete by the end of 2022. The campaign has four focus areas of support: excellence and innovation; emergency, trauma, and critical care; Cottage Children's Medical Center; and initiatives and partnerships designed to improve access to care and the health of the community. A separate campaign entitled Rebuild and Renew will help meet the costs of creating a new facility for the highly regarded Cottage Rehabilitation Hospital, moving its programs to the Goleta Valley Cottage Hospital campus. This $12 million campaign has now achieved 50 percent of its funding goal. At Santa Ynez Valley Cottage Hospital, fundraising supports numerous programs for this vital rural access hospital – including a new CT scanner.
Key Supporters
Edward S. Bentley, MD
Susan Christol-Deacon
Thomas J. Cusack
Jelinda DeVorzon
Gregory F. Faulkner
Pamela B. Gann
Hollye Jacobs
Dorothy Largay, PhD
Peter MacDougall, EdD
Babji Mesipam, MD
Gretchen Milligan
Nancy Nielsen
Robert Nourse
Steve Ortiz
Ernesto Paredes
Gamble T. Parks
Richard S. Ponce, MD
Lady Leslie Ridley-Tree
Ginger Salazar
Mark P. Scott, MD
Bhupi Singh
Marshall 'Chip' Turner
Yulun Wang, PhD
Steven C. Zola