Empowering the Next Generation of Environmental Stewards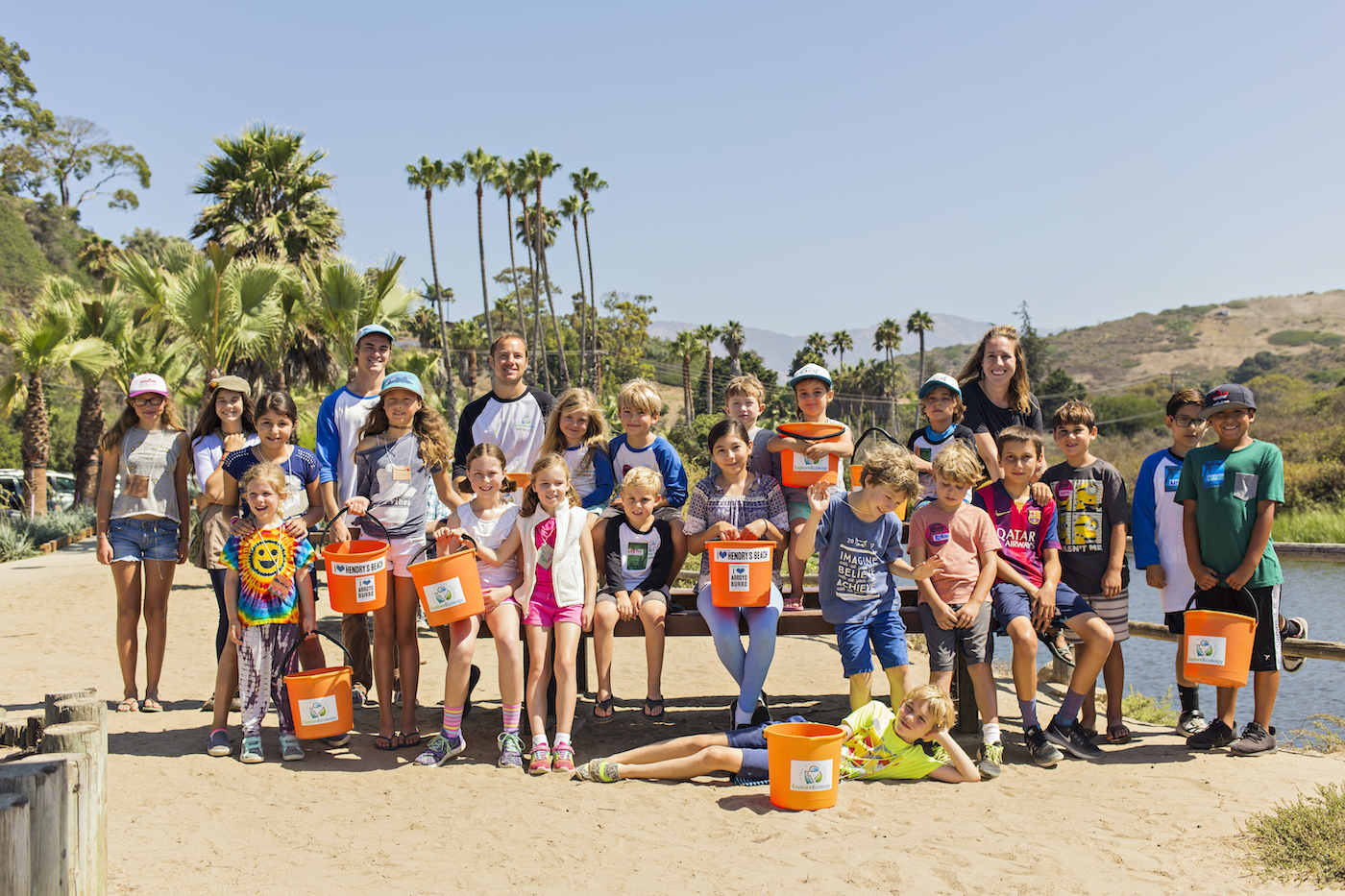 In 1990, a group of parents excited about the potential of creative reuse and worried about the lack of funding for arts programs at local schools came together to create Art From Scrap. Beginning in a garage and then operating out of a warehouse under the umbrella of the Santa Barbara County Education Office, Art From Scrap taught kids about waste reduction and provided the community with its first Creative Reuse Store. From this humble beginning, seeds were planted for one of Santa Barbara's leading environmental education nonprofits: Explore Ecology.
Thirty-one years later, the Art From Scrap program is still thriving, diverting thousands of pounds of reusable material from Santa Barbara's landfill. The environmental protection legacy Art From Scrap established has since evolved into the nonprofit Explore Ecology, whose mission is to "empower the community to protect and preserve the environment."
As Executive Director Lindsay Johnson says, "Art From Scrap is still one of our most popular programs. But it's just the tip of the iceberg."
Underneath the surface exists a deep and diverse set of programs that reinforce Explore Ecology's reputation as one of Santa Barbara's most impactful environmental nonprofits reaching 48,000 students annually. Highlights include Flows to the Ocean, a program that teaches fourth to sixth graders about watersheds, water quality, and the actions they can take to prevent ocean pollution. Explore Ecology also manages Santa Barbara County's annual Coastal Cleanup Day, which results in nearly 5,000 pounds of trash being removed from local beaches and waterways.
The School Gardens Program connects children to nature and teaches them how to grow their own organic food using the garden as an outdoor classroom. Each year, 14,000 students at 33 Santa Barbara schools learn about planting, cultivating, harvesting, composting and nutrition. By spending time in school gardens, eating delicious produce, and getting their hands dirty, children learn that environmental stewardship can be experiential and fun.
"With organic gardening, we are teaching students the best practices for sustainability," Johnson says. "They're learning to garden and at the same time are connecting with nature! This inspires children from across our community to appreciate and protect the environment that surrounds them."
Matching Challenge
Donate to Support Your Local School Gardens
We have received a matching challenge grant of $2,500 from The Jessica and Kevin Brine Food & Hunger Fund in recognition of our work that helps prevent local food insecurity.
Our School Gardens Program educates over 14,000 children in 31 schools annually. In 2021, more than 1,500 pounds of produce was distributed free to students and their families. Fresh, organic fruits and vegetables were also provided to school cafeterias for healthy lunches.
Thank you for joining us in our work in creating a more food secure Santa Barbara County.
Your donation will double by acting now to ensure that school gardens continue to flourish.
Donate now!
Sustainable Fundraising
Explore Ecology's fundraising normally relies on its signature event, Sustainable Table, which in combination with local grants and contracts with government agencies has historically helped make ends meet on its budgetary needs. Sustainable Table was cancelled for the last two years, but the organization has embarked on a new campaign to raise $40,000 to cover the budgetary shortfall of their School Gardens Program and another $40,000 in growth fundraising that will, in part, enable the organization to improve staff retention and ensure the organization continues to train new generations of environmental stewards.
Mission
The mission of Explore Ecology is to promote a greater understanding of the connections between people and their environment and to encourage creative thinking through hands-on environmental education and artistic expression. We empower our community to protect and preserve the environment through environmental education and creative exploration.
www.exploreecology.org
(805) 884-0459
Executive Director: Lindsay Johnson
Begin to Build a Relationship
We know you care about where your money goes and how it is used. Connect with this organization's leadership in order to begin to build this important relationship. Your email will be sent directly to this organization's director of development and/or Executive Director.
I have been volunteering with Explore Ecology for the past three years. I participate in their regular beach cleanups and have joined the last three Coastal Cleanup Days. At the Earth Day celebration in 2018, I was recognized by Explore Ecology as an Environmental Steward. I surf and walk on the beach with my family and dog almost every day and like to be part of the solution of keeping our beaches clean.
Key Supporters
NOAA
Garden Club of Santa Barbara
Johnson Ohana Foundation
Towbes Foundation
Deckers Brands
AH Juice
SB County Office of Arts
and Culture/City of Santa Barbara
UCSB Coastal Fund
SoCalGas
California Arts Council
Union Bank
Bragg Live Food Products, LLC
Gail Cooley
Tracy Mongold
Christine Green
Janet Loughlin
Susan Tompkins and Paul Kafadar
Southern California Edison
American Riviera Bank
Tisha Weber-Ford