Empowering the Next Generation of Environmental Stewards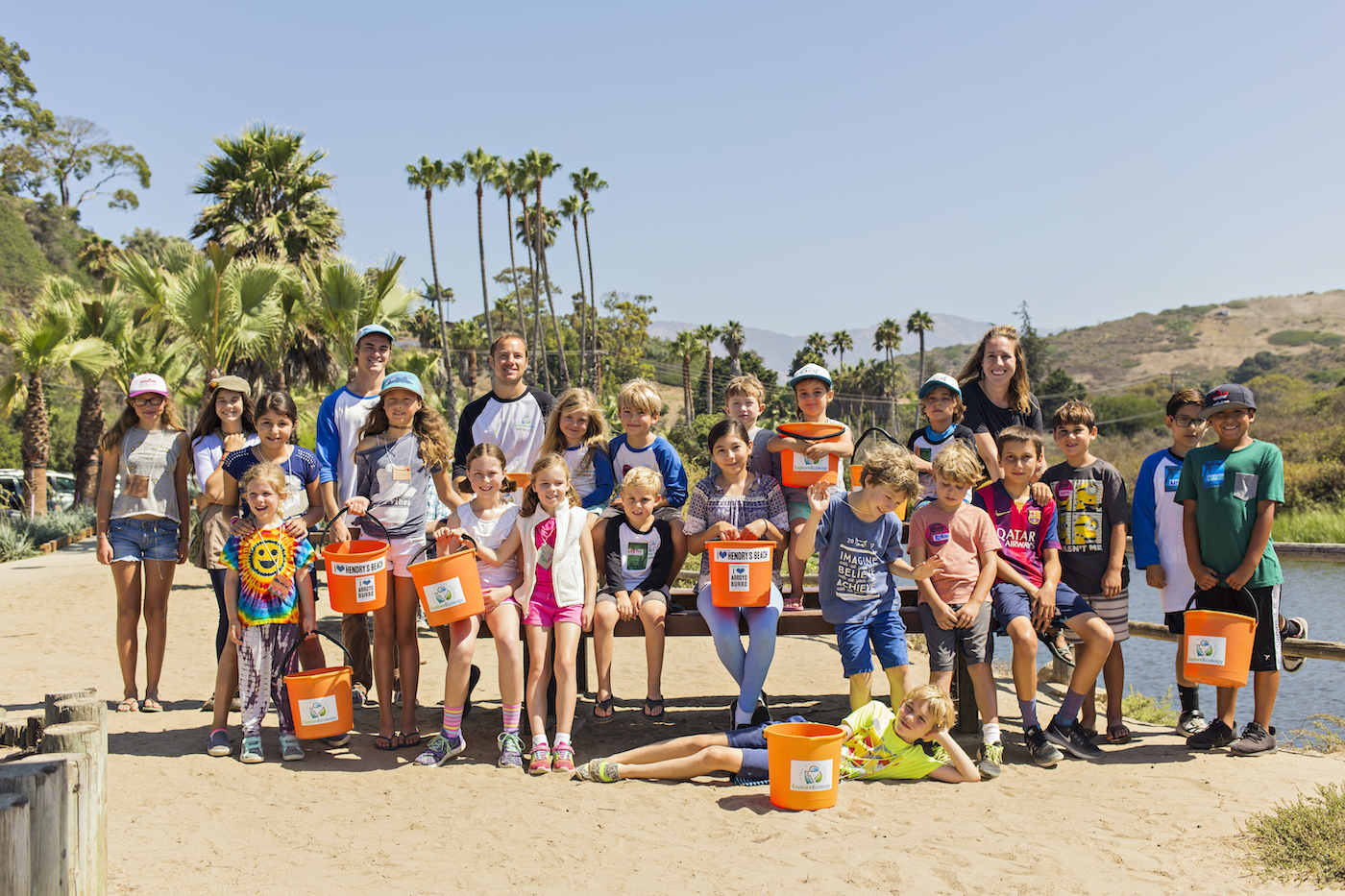 In 1990, a group of parents excited about the potential of creative reuse and worried about the lack of funding for arts programs at local schools came together to create Art From Scrap. Beginning in a garage and then operating out of a warehouse under the umbrella of the Santa Barbara County Education Office, Art From Scrap taught kids about waste reduction and provided the community with its first Creative Reuse Store. From this humble beginning, seeds were planted for one of Santa Barbara's leading environmental education nonprofits: Explore Ecology.
Thirty-one years later, the Art From Scrap program is still thriving, diverting thousands of pounds of reusable material from Santa Barbara's landfill. The environmental protection legacy Art From Scrap established has since evolved into the nonprofit Explore Ecology, whose mission is to "empower the community to protect and preserve the environment."
As Executive Director Lindsay Johnson says, "Art From Scrap is still one of our most popular programs. But it's just the tip of the iceberg."
Underneath the surface exists a deep and diverse set of programs that reinforce Explore Ecology's reputation as one of Santa Barbara's most impactful environmental nonprofits reaching 48,000 students annually. Highlights include Flows to the Ocean, a program that teaches fourth to sixth graders about watersheds, water quality, and the actions they can take to prevent ocean pollution. Explore Ecology also manages Santa Barbara County's annual Coastal Cleanup Day, which results in nearly 5,000 pounds of trash being removed from local beaches and waterways.
The School Gardens Program connects children to nature and teaches them how to grow their own organic food using the garden as an outdoor classroom. Each year, 14,000 students at 33 Santa Barbara schools learn about planting, cultivating, harvesting, composting and nutrition. By spending time in school gardens, eating delicious produce, and getting their hands dirty, children learn that environmental stewardship can be experiential and fun.
"With organic gardening, we are teaching students the best practices for sustainability," Johnson says. "They're learning to garden and at the same time are connecting with nature! This inspires children from across our community to appreciate and protect the environment that surrounds them."
Donate now!
www.exploreecology.org
(805) 884-0459 ext. 4
Executive Director: Lindsay Johnson
Mission
The mission of Explore Ecology is to promote a greater understanding of the connections between people and their environment and to encourage creative thinking through hands-on environmental education and artistic expression. We empower our community to protect and preserve the environment through environmental education and creative exploration.
Begin to Build a Relationship
We know you care about where your money goes and how it is used. Connect with this organization's leadership in order to begin to build this important relationship. Your email will be sent directly to this organization's director of development and/or Executive Director.
What sets Explore Ecology apart is its dedication to hands-on participation. Students see presentations and read about the environment. With our programs, they're actually going to the beach to learn about watersheds, or creating art with reuse materials, or checking on a plant that they grew. That's what gets them super excited and engaged.
Help Plant the Seeds of Change
$50 – Cultivate Young Minds: Provide a year of school garden education for one child.
$250 – Fuel Field Trips: Sponsor a school bus for 60 students to take an Explore Ecology field trip and explore the wonders of nature firsthand.
$500 – Nurture Creativity: Fund five local artists to teach Makerspace art workshops.

$1,000 – Clean Our Coast: Sponsor a beach cleanup event, making our beaches safer and cleaner.
$2,500 – Equip Our Educators: Help purchase education materials for the Watershed Resource Center where students and the public learn about keeping our water clean!
Key Supporters
American Riviera Bank
Audacious Foundation
Brighten Solar
Coastal Fund at UCSB
Deckers Brands
Garden Club of Santa Barbara
Johnson Ohana Foundation
McGowan Guntermann
Mission Wealth
Montecito Bank & Trust
Natalie Orfalea Foundation
Rotary Club of Santa Barbara
Sunrise Charitable Foundation
Santa Barbara City College
Foundation
Santa Barbara Foundation
Santa Ynez Band
of Chumash Indians
Michel Saint-Sulpice
Teachers' Fund
Village Properties
The Miller Family Fund
Tisha Weber Ford
Towbes Foundation
Laura and Geof Wyatt
Yardi Systems