The Environment's Advocate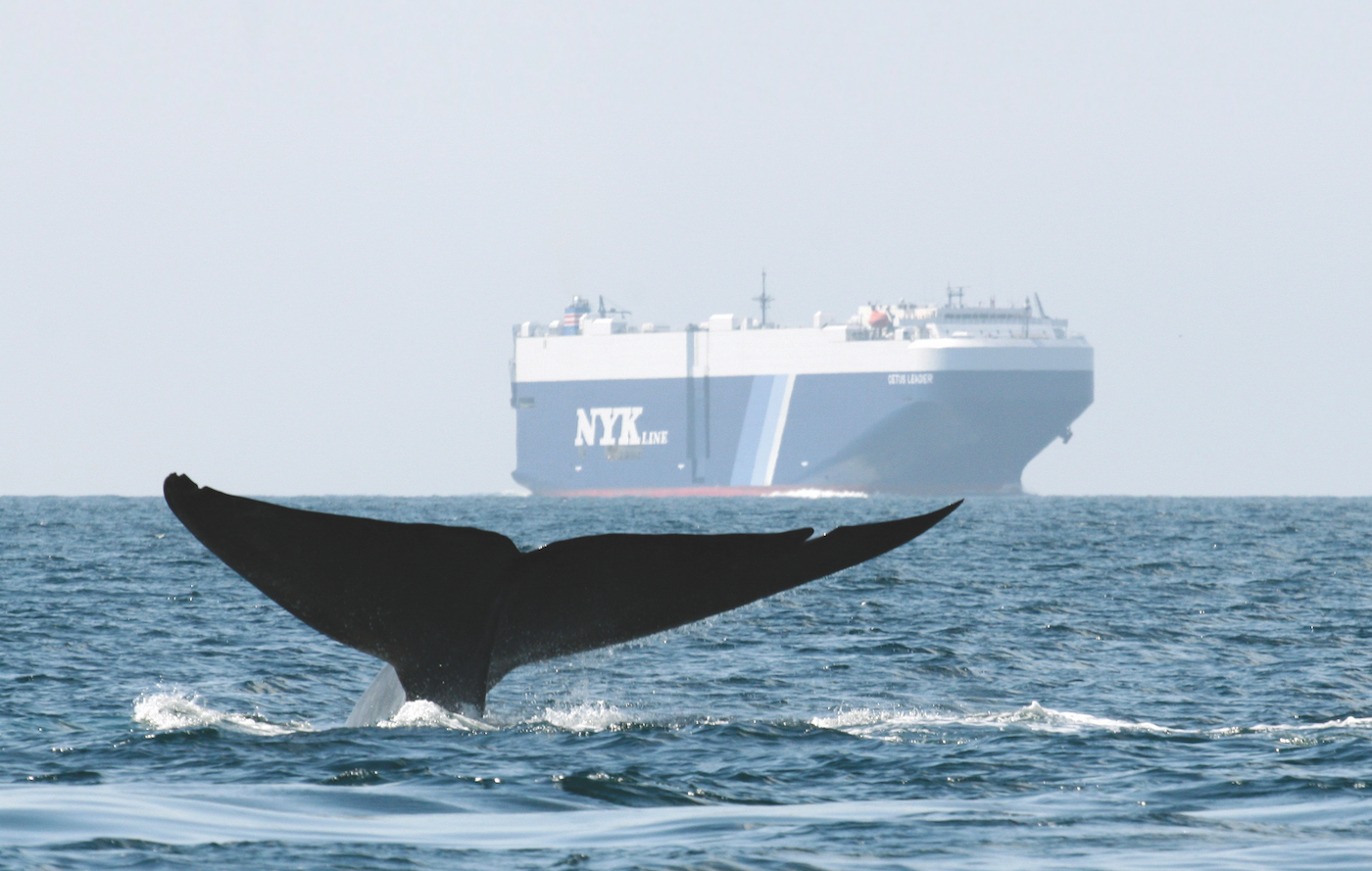 In 1969, a major blowout at Union Oil's Platform A caused an estimated four million gallons of crude to pour into the sensitive Santa Barbara Channel and onto the county's prized beaches. It was the largest oil spill in United States waters at the time.
The event, which today remains the largest oil spill in California's history, prompted numerous pieces of environmental legislation in the intervening years. It was also a catalyst for the creation of one of California's staunchest nonprofit environmental advocacy groups, the Environmental Defense Center (EDC). Providing free and low-cost legal services to other community groups, EDC remains the only nonprofit environmental law firm between Los Angeles and San Francisco, and has represented more than 130 nonprofit and community groups over the years.
In the Santa Barbara Channel, EDC has worked since 2007 to protect endangered species like blue, fin, and humpback whales from fatal ship strikes and to reduce air pollution. For nearly 40 years, it has collaborated with landowners and local and state agencies, serving as a vital community lifeline and watchdog to protect local creeks and rivers. And it has helped protect more than 100,000 acres of open space such as Ellwood Mesa, Carpinteria Bluffs, and the Douglas Family Preserve for public recreation, and critical habitat for species and wildlife.
But the nonprofit's most pivotal work is its fight against the oil industry. For the past decade it has been working to secure a permanent ban on fracking and acidizing in the Santa Barbara Channel. A landmark achievement came in 2002, when it won a federal lawsuit before the 9th Circuit Court to extinguish 40 offshore leases, a first in America.
"When looking for EDC's legacy, it's really as much about what you don't see," says Executive Director Owen Bailey. "A short list would have to include the oil drilling, fracking, and acidizing that we have prevented, the industrial development that has not taken place, and the protected views and open spaces that will be here for people to enjoy forever."
Today, EDC not only advocates to stop oil development, it is also actively supporting the transition to offshore renewable energy production that is properly sited to minimize impacts to coastal and marine environments. EDC's expertise in this is critical as we need to both replace fossil fuel extraction and protect marine life and the Channel waters that do so much to define this beautiful place where we live.
Donate now!
Matching Challenge
Through December 31, 2022, the first $5,000 donated will be matched thanks to a generous challenge grant from the Natalie Orfalea Foundation.
In Their Defense
Most of the Environmental Defense Center's in-person fundraising activities were canceled during COVID-19 and went online, including its main gala, Green & Blue. EDC raises about 85 percent of its funds on its own, so individual contributions remain vital to its existence as the nonprofit aims to attract up to $1.6 million this year. Plus, the work that the EDC does also supports 40 environmental organizations in the Tri-County area.
"A gift to EDC does more than help just one organization," says Executive Director Owen Bailey. "This is because EDC provides free and low-cost legal services to so many other groups, and your gift supports all this work."
Mission
The Environmental Defense Center works to protect and enhance the local environment through education, advocacy, and legal action.
www.EnvironmentalDefenseCenter.org
(805) 963-1622 x111
Assistant Director: Betsy Weber
Begin to Build a Relationship
We know you care about where your money goes and how it is used. Connect with this organization's leadership in order to begin to build this important relationship. Your email will be sent directly to this organization's director of development and/or Executive Director.
The Environmental Defense Center has been an essential partner in our legal work – from fighting off a massive expansion in oil drilling through a critical drinking water aquifer, to defeating a polluting gas power plant in favor of battery storage, to enforcing creek setbacks. Together we are protecting our air and water, advocating for endangered species, and pushing forward solutions to the climate crisis.
Key Supporters
Dennis Allen & Jennifer Cushnie
Laurie Ashton & Lynn Sarko
The Ruth H Brown Foundation
Dave & Jean Davis
Denison Family Foundation
El Gato Channel Foundation
The Emmett Family
Lee Heller
Gary & Helena Hill
Lori Lewis
The Looker Foundation
Manitou Fund
Gloria & John McManus
Nora McNeely Hurley
& Michael Hurley
Roger S. Firestone Foundation
Leanne Schlinger
Joel Shefflin
Suzanne & John Steed
Peter Schuyler & Lisa Stratton
Carolyn Cogan & Jules Zimmer