Family Ties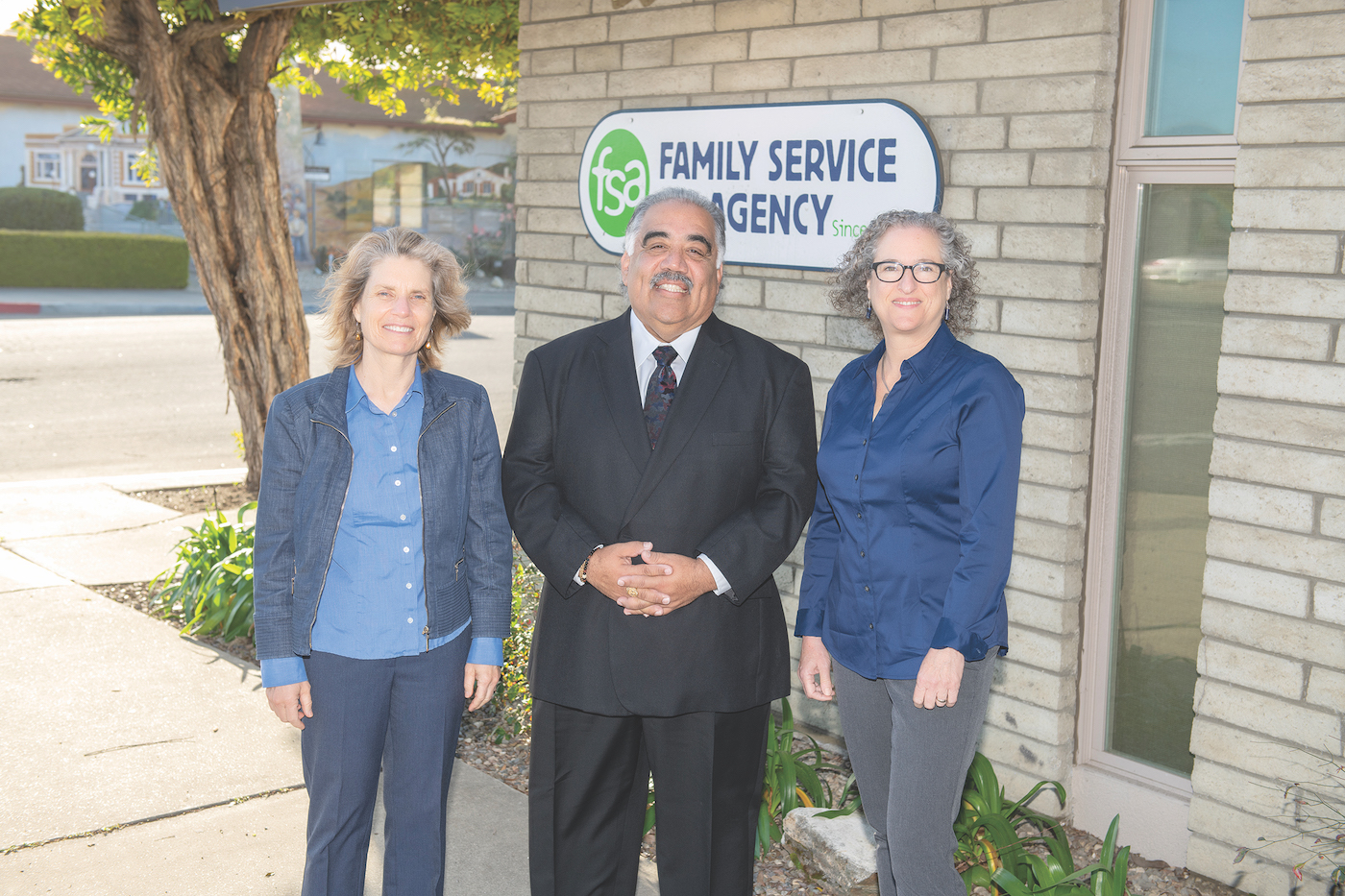 Family Service Agency is a Santa Barbara institution, as much a part of local history as major landmarks like the County Courthouse or the Lobero Theatre.
Through thick and thin, Family Service Agency has always stood tall with Santa Barbara by adapting to the times but never altering its mission.
The organization, which provides mental health counseling and basic needs support to the most vulnerable in our community, was here during the 1930s providing relief like milk and firewood and jobs programs to thousands of people whose lives were upended by the Great Depression. In the 1950s, Santa Barbara homemakers could rely on the agency for sewing and home economics classes. And when the Painted Cave Fire of 1990 ravaged the Santa Barbara hills and wiped out 500 homes, Family Service Agency was here again to find housing for the displaced and provide counseling to traumatized victims.
"It's about meeting a relevant need and being there for the community," says Lisa Brabo, the agency's executive director.
So, it was hardly surprising that when the COVID-19 crisis struck last year, Family Service Agency was as unwavering as ever in serving Santa Barbara. It partnered with the Foodbank of Santa Barbara County to provide and distribute food. It worked tirelessly with the COVID-19 Joint Response Effort to help direct funds to those needing rental assistance or direct financial support. It helped identify resources for single mothers overwhelmed by full-time jobs and homeschooling. It provided counseling to people suffering from anxiety and depression during months in isolation.
"It's the little things and it's the big things," says Brabo. "We are here when people need us. Our mission hasn't changed since the pandemic because we are nimble and we adjust to the community's needs."
Indeed, in its 122 years, Santa Barbara's oldest non-faith-based agency has learned a lot of lessons about doing good. The first is to always listen to the community. The second is that recruiting the best people is like choosing the best produce: the more local the better. "Our staff is part of the community we are serving," says Brabo. "They are experiencing what their community is experiencing."
But when it comes to fundraising, the agency has always been old-fashioned, prioritizing service ahead of seeking donations. This year, in order to increase assistance, Family Service Agency is focusing on expanding its $14 million budget and $3 million endowment. It hired a major gifts officer to assist with private donations and it is rolling out a strategy to build stronger relationships with donors.
One thing the agency has always known how to do after more than a century serving Santa Barbara is adapting to meet the needs of the community.
Donate now!
www.fsacares.org
(805) 965.1001 x 1255
Director of Development: Paul Katan
Mission
Our mission is to strengthen and advocate for families and individuals of all ages and diversities, helping to create and preserve a healthy community.
Begin to Build a Relationship
We know you care about where your money goes and how it is used. Connect with this organization's leadership in order to begin to build this important relationship. Your email will be sent directly to this organization's director of development and/or Executive Director.
FSA has always found a way to help those in need, expanding the depth of its programs when necessary. It is truly an asset to our community.
Help Serve More Families in Need, Faster
Family Service Agency has a long tradition of helping low-income people across Santa Barbara County receive the help they need in times of crisis. It's a holistic approach that provides the wrap-around care each individual needs in order to become self-reliant, a mission that's importance has become even more pronounced in the past few years.
But with inflation on the rise, FSA and the Santa Barbara County residents it serves need help.
"Where we are really lacking is having enough flexible funding for basic needs," Lisa Brabo, FSA's CEO says. "We're doing our best to serve as many families as we can, but that's where we really need help."
Board of Directors
Molly Carrillo-Walker, Co-President
Tricia Price, Co-President
Rod Durham, Co-VP of Programs
Edward Tran, Co-VP of Programs
Maria McCall, VP of Development
Robert Janeway, Co-Treasurer
Linda Sessler, Co-Treasurer
Teressa Johnes, Secretary

BOARD MEMBERS
Mario Barfield, Psy.D.
Arianna Castellanos
Paul Cordeiro
Marni Cooney
Robin Doell Sawaske
Ed Galanski
Patty Herrera
Blanca Mejia, J.D.
Alexander Murkison
Paul Van Meel
Ryan Zick, J.D.
Terri Zuniga

HONORARY DIRECTOR
Shirley Ann