Where the Fullest Lives are Lived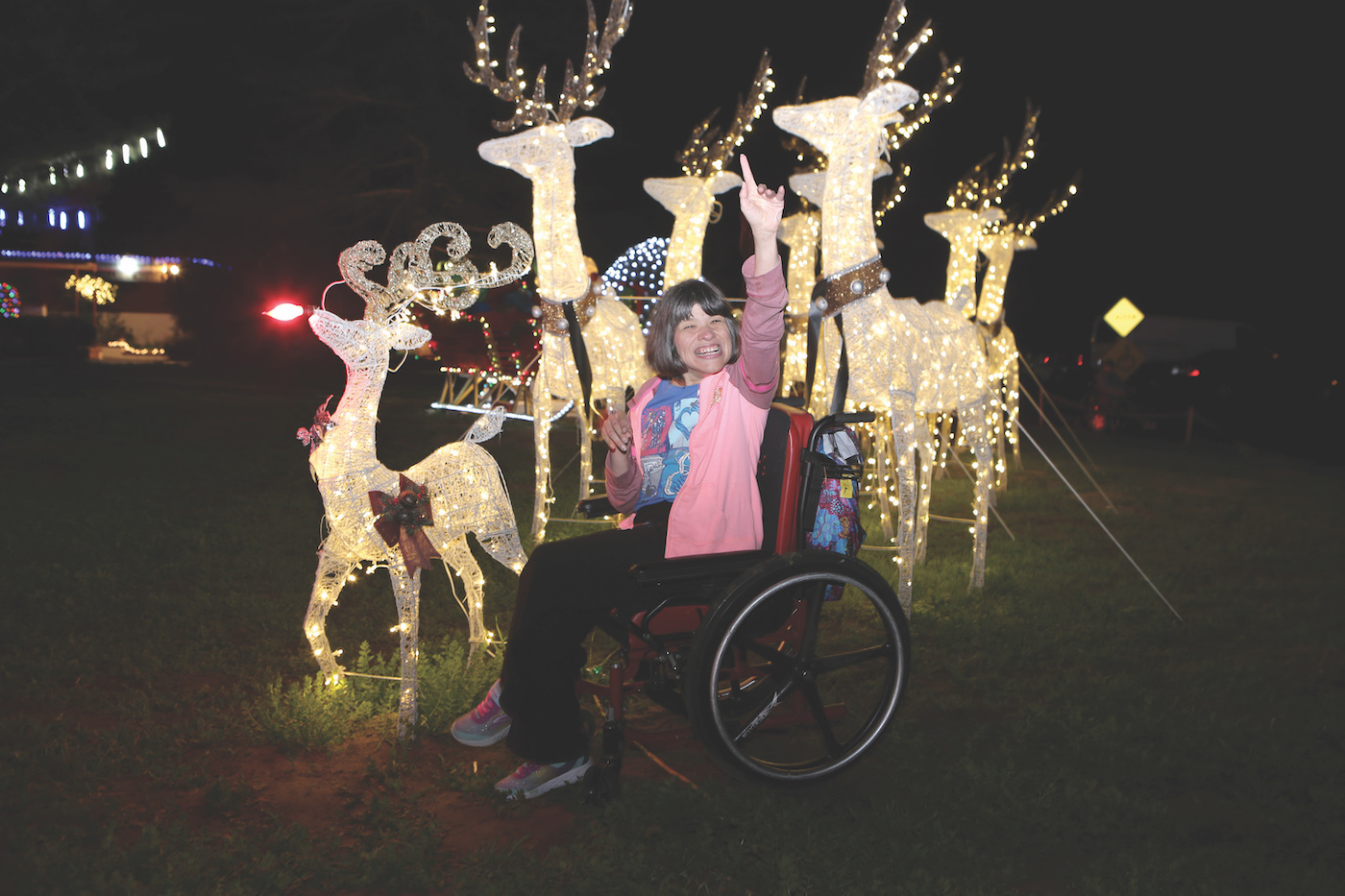 During its 76-year history, Hillside House, a residential facility for people with moderate to severe intellectual and developmental disabilities, has grown accustomed to multiple periods of profound change. In 1955, it outgrew its building in Ojai and moved into a state-of-the-art facility in a then-remote part of Santa Barbara known as Hidden Valley. It was a different era, when many families kept their relatives with developmental disabilities hidden away from public sight. Societal mores have evolved drastically since those bygone days. Today, Hillside House celebrates and strategically engages every one of its 59 residents in the broader community. The nonprofit works eagerly in partnerships with a wide variety of local agencies and organizations like Alpha Resource Center, Easy Lift, and Assistance League.
"Hillside is an Intermediate Care Facility (ICF) where local families truly appreciate the love, care, and attention their loved ones receive. They value our individualized, person-centered approach and know that each resident is treated with dignity, and provided every opportunity to live their fullest life," says President and CEO Michael Rassler.
One of those residents is Ryan, who has lived at Hillside for 20 years. Since he came to the facility, his family encouraged him to meet people. He befriended neighbors and began taking out their trash. When the neighbors noticed there was no continuous sidewalk connecting the community and their home to the Hillside campus, they constructed a ramp so he could ride his electric wheelchair.
"Hillside is a big family," Rassler says. "It is an incredibly inspiring, welcoming, warm, and loving place where the residents, neighbors, and staff all look out for each other."
Today, Hillside is going through another moment of transformation as societal mores continue to evolve. New government mandates are requiring that residents with development and intellectual disabilities move out of institutional living arrangements and into integrated housing. Accordingly, Hillside is embarking on a major development initiative that will incorporate senior housing at its campus, with walkways and outdoor and indoor activities for all residents in a new integrated, mixed-abilities community.
What will never change is the around-the-clock commitment to top medical and empathetic care for which Hillside House is known. Eighty-four percent of residents are non-ambulatory and most are medically fragile.
"Hillside House is unique in what it offers," says Director of Operations Gail Metzger. "It takes a lot to give people the life that they deserve, and we do everything we can to provide that."
Donate now!
hillsidesb.org
(805) 687-0788, x111
President & CEO: Michael S. Rassler
Mission
Our mission is to provide a home that supports our residents' efforts to maximize their physical, cognitive, social, and emotional abilities so that they can attain their highest level of independence in an environment where people are treated with dignity and respect.
Begin to Build a Relationship
We know you care about where your money goes and how it is used. Connect with this organization's leadership in order to begin to build this important relationship. Your email will be sent directly to this organization's director of development and/or Executive Director.
Hillside is a critically important part of a healthy community because we do need to care for those who are least able to care for themselves.
It Takes a Village
Hillside's 59 residents are served by 100 staff, encompassing nurses, therapists, instructors, and program facilitators. To provide its daily opportunities, Hillside requests program funds for:
$144,000: Behavioral Therapy
$48,000: Speech Therapy
$40,000: Sensory Calming Room
$35,000: Community Outreach
$32,540: Physical Education (land and water)
$7,200: Music Therapy
Key Supporters
Adams Legacy Foundation
Assistance League of Santa Barbara
Henry W. Bull Foundation
CDBG Human Services
Ray and Susan Dingman
Gardner Grout Foundation
Barry and Norris Goss
Hutton Parker Foundation
Ann Jackson Family Foundation
Robert and Jan Kopf
Latkin Charitable Foundation
Montecito Bank & Trust
Mosher Foundation
Outhwaite Foundation
Santa Barbara Foundation
Chumash Foundation
Judy A. Shea
St. Francis Foundation
Thomson Charitable Foundation
Towbes Foundation
Peter and Gina Troesch
Alice Tweed Tuohy Foundation
Valmark Global Gift Fund
Williams-Corbett Foundation