A Legacy Comes Full Circle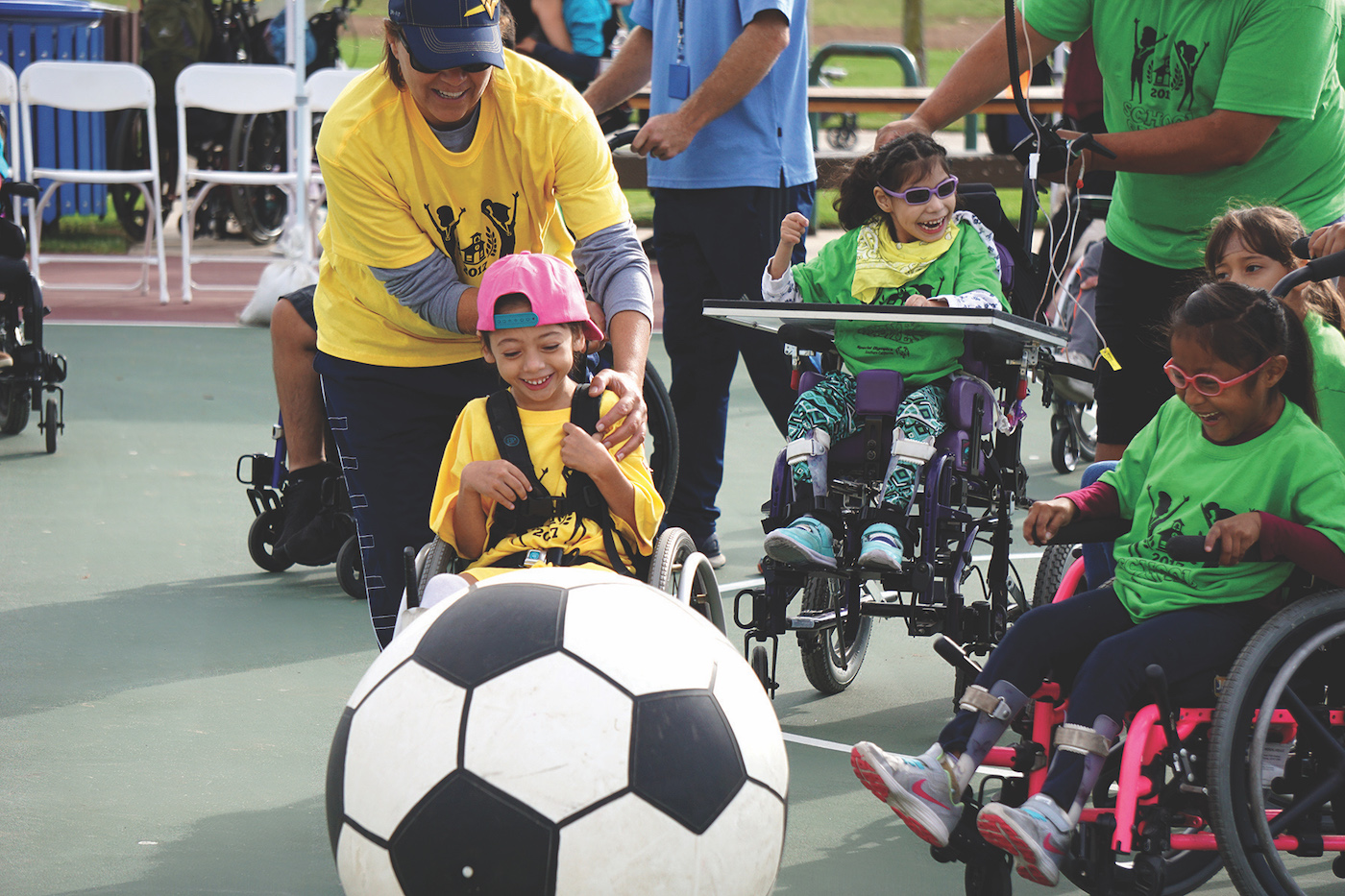 Soon after taking office in 1961, President John F. Kennedy announced intellectual disabilities would become one of his administration's priorities. His announcement came at the urging of his sister, Eunice Kennedy Shriver, who was instrumental throughout the 1960s in the passing of landmark legislation dealing with mental disabilities. Shriver would open a summer camp in the backyard of her home in suburban Washington, D.C., that invited dozens of young people with intellectual disabilities. Out of the "Shriver Camp" was born the Special Olympics, whose mission "is to provide year-round sports training and athletic competition in a variety of Olympic-type sports for children and adults with intellectual disabilities." In 1968, the first International Special Olympics Summer Games were held at Chicago's Soldier Field.
The weight of Shriver's legacy is something that Southern California Development Director Gina Carbajal does not take lightly. Carbajal began her career working for Head Start, the poverty reduction program founded by Shriver's husband, Sargent Shriver. At the Special Olympics, Carbajal now finds her career coming full circle.
"I'm so blessed because these are strong programs that are still going and they're going strong," Carbajal says. "Here I am seven years later, and I love it."
Special Olympics Southern California works with more than 35,000 athletes with intellectual disabilities (700 of them in Santa Barbara County) and 15,000 coaches and volunteers throughout their footprint (380 in Santa Barbara County). Its events have been cancelled for the past two years, but under normal conditions, the organization hosts more than 231 competitions (seven of them in Santa Barbara County) a year. The majority of athletes have underlying health conditions so Special Olympics has invested significantly in virtual training that combines phone calls, Zoom sessions, and regular correspondence to keep athletes engaged. Carbajal says the period has been challenging for the athletes, but she credits the work of volunteers and the athletes themselves in ensuring they stay mentally resilient.
Carbajal says the highlight of her experience with the organization has been the athletes and their infectious ability to be cheerful in the face of adversity. She tells the story of a young man named Ryan, a soccer and basketball player with an intellectual disability and a slight waling impairment. Ryan is admired by his teammates and his coaches commend him for his sportsmanship and leadership.
Carbajal recalls running into Ryan at the supermarket in 2020. It was the height of the COVID-19 crisis and all Special Olympics competitions had been cancelled due to COVID. She greeted Ryan from afar and behind his masked face, she could tell from his shining eyes that he was smiling. Ryan later told Carbajal he loved to come to the market, because that was where he could see friends, coaches, or anyone else he might know until competitions resume.
Carbajal gets teary eyed as she speaks. "I love that our name is Special Olympics because our athletes are special," she says. "They really, really, really are."
Donate now!
www.sosc.org
(805) 884-1516
Development Director: Gina Carbajal
Mission
The mission of Special Olympics Southern California is to provide year-round sports training and athletic competition in a variety of Olympic-type sports for children and adults with intellectual disabilities, giving them continuing opportunities to develop physical fitness, demonstrate courage, experience joy and participate in a sharing of gifts, skills and friendship with their families, other Special Olympics athletes and the community.
Begin to Build a Relationship
We know you care about where your money goes and how it is used. Connect with this organization's leadership in order to begin to build this important relationship. Your email will be sent directly to this organization's director of development and/or Executive Director.
I have been an athlete for 32 years with Special Olympics, my favorite sports are swimming and Bocce. I became a Global Messenger for Special Olympics for seven years; this has been the highlight of my time with Special Olympics. Being a Global Messenger has given me the opportunity to be a spokesperson for Special Olympics, of which I have developed great speaking and interpersonal skills. I am looking forward to 2022 for in-person events and to see all of my friends, coaches, and staff at Special Olympics.
A Message for Donors
Special Olympics wants donors to know that the organization does more than just sports; it is a legacy left behind by the founder of Special Olympics Southern California, Rafer Johnson. Athletes receive quality year-round sports training and competition opportunities in an inclusive culture that stresses athletic excellence, and athletes are able to see themselves for their abilities, rather than their disabilities. "Special Olympics provides a place where our athletes are able to shine and be proud of their accomplishments," says Special Olympics Southern California Development Director Gina Carbajal.
Key Supporters
Santa Ynez Band of Chumash Indians
Santa Barbara County Deputy Sheriff's Association
Santa Barbara County Law Enforcement Agencies
Santa Barbara County Firefighters Local 2046
City of Santa Barbara Firefighters Association 525
Andy Tymkiw
James Petersilia
Ann Jackson Foundation
La Centra-Sumerlin
MarBorg Industries
Union Bank
SEIU Local 721
Tri-Counties Regional Center
Yardi Foundation
Lt. Butch Arnoldi & Marla Arnoldi
George B. Page Foundation
Richard Latham
Montecito Bank & Trust
Mosher Foundation
Deckers Brand