A Vision Beyond the Call of Duty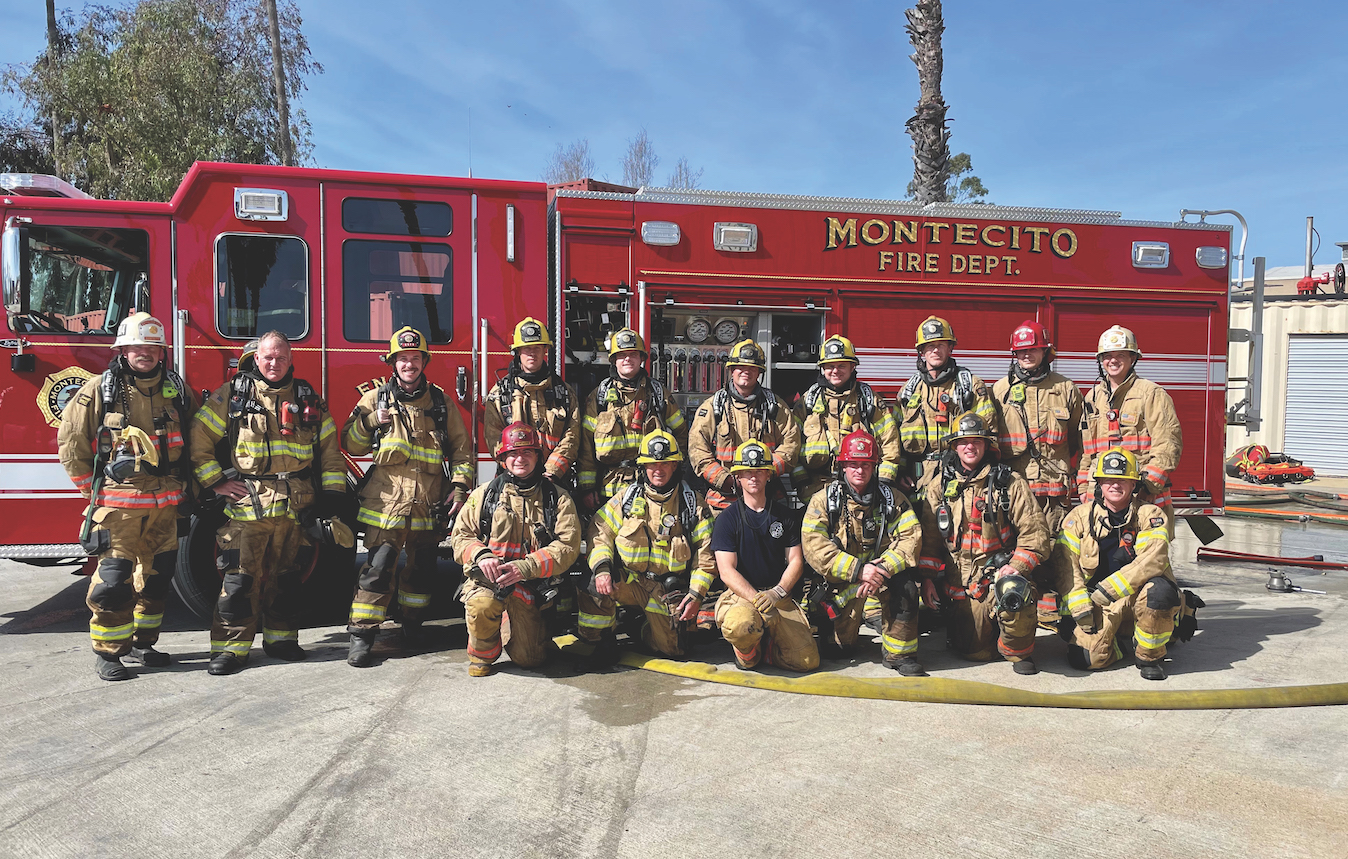 Firefighters do a lot more than fight fires. On any given day, Montecito Fire's 33 active-duty firefighters wake up to uncertainty, not knowing what emergency they will respond to next: trail rescues, medical emergencies, traffic accidents, structure and brush fires, debris flows, or even threats of a global pandemic.
They are always there, and it is for this reason that we trust them with our lives. For the same reason, you can trust the Montecito Firefighters' Charitable Foundation with your donations.
Being there in times of crisis for members of the community and its fire family was exactly why the Montecito Firefighters' Charitable Foundation was created in 2006. The organization, whose board of directors is fully comprised of active-duty firefighters, was a spinoff of a benevolent fund created to raise funds for a firefighter who had cancer.
Their mission is to provide relief to the poor, disadvantaged, underprivileged, disaster victims, and those facing an emergency hardship. With a minimal annual overhead of less than $15,000 for legal, accounting, and other administrative costs, virtually every dollar the foundation receives goes straight towards helping people.
"It is truly our privilege to be able to offer financial relief to people in their time of need," says Lucas Grant, a board member and a department Fire Engineer. "Many emergencies that people experience create financial emergencies right along with them. We are able to ease the stress by assisting with that financial burden."
As a charitable foundation, the Montecito Firefighters' Charitable Foundation knows how to do one thing very well – issue responsive grants that deeply impact individuals.
When a wildland firefighter's 2021 season was put on hold due to testicular cancer, the foundation provided support to him so he could focus on getting healthy.
The foundation has also set up a scholarship fund to assist local youth in need, as well as firefighters' children with college tuition.
Like I said, firefighters – notably, your local Montecito firefighters – do much more than fight fires. The work of the foundation mirrors the work that they do every day: responding to whatever comes their way.
For the charitable board, the work they do with the foundation is an extension of what they do every day on the engines. "As firefighters, we are often right there, on the scene of some of the most challenging emergencies in our community, but we also recognize that the emergency doesn't end there. It is our aim to help people regardless of the circumstance in which their need arises," says Alex Broumand, a founding board member and Fire Captain with the department.
Donate now!
Mission
The Montecito Firefighters' Charitable Foundation is based in Montecito, California. It was created by members of the Montecito Firefighters' Association in 2006 as a mechanism for providing assistance to members of our firefighting family and community. Our board members are active duty firefighters dedicated to serving our community in all ways possible.
Begin to Build a Relationship
We know you care about where your money goes and how it is used. Connect with this organization's leadership in order to begin to build this important relationship. Your email will be sent directly to this organization's director of development and/or Executive Director.
Well-Earned Trust
The beauty of our foundation is we don't have anybody to pay," says Secretary Shawn Whilt in explaining that the Montecito Firefighters' Charitable Foundation is entirely volunteer-driven with low overhead of $15,000 per year.
The nonprofit welcomes the generosity of the community to support firefighters who put themselves on the line for all kinds of emergencies. In the same way that you can trust Montecito's firefighters with your life, you can also trust the foundation with your donations.
Key Supporters
Bob and Joan Hollman
Robert Kemp and Melinda Goodman-Kemp
Kind World Foundation
Connie Frank
Diane Boss
Sally Jordan
Merryl and Chuck Zegar
Julianna and Tom Dain
Jeffrey C. Barbakow and Margo Baker Barbakow
Lillian Lovelace
John and Coco Marsala
Peter and Gerd Jordano
Richard and Connie Kennelly
Beverlye and Bob Fead
Jeffrey and Hollye Jacobs
Chauncey and Marion D. McCormick
Family Foundation
Wood-Claeyssens Foundation