Blockbuster Gifts Can Change the Game for California Community Colleges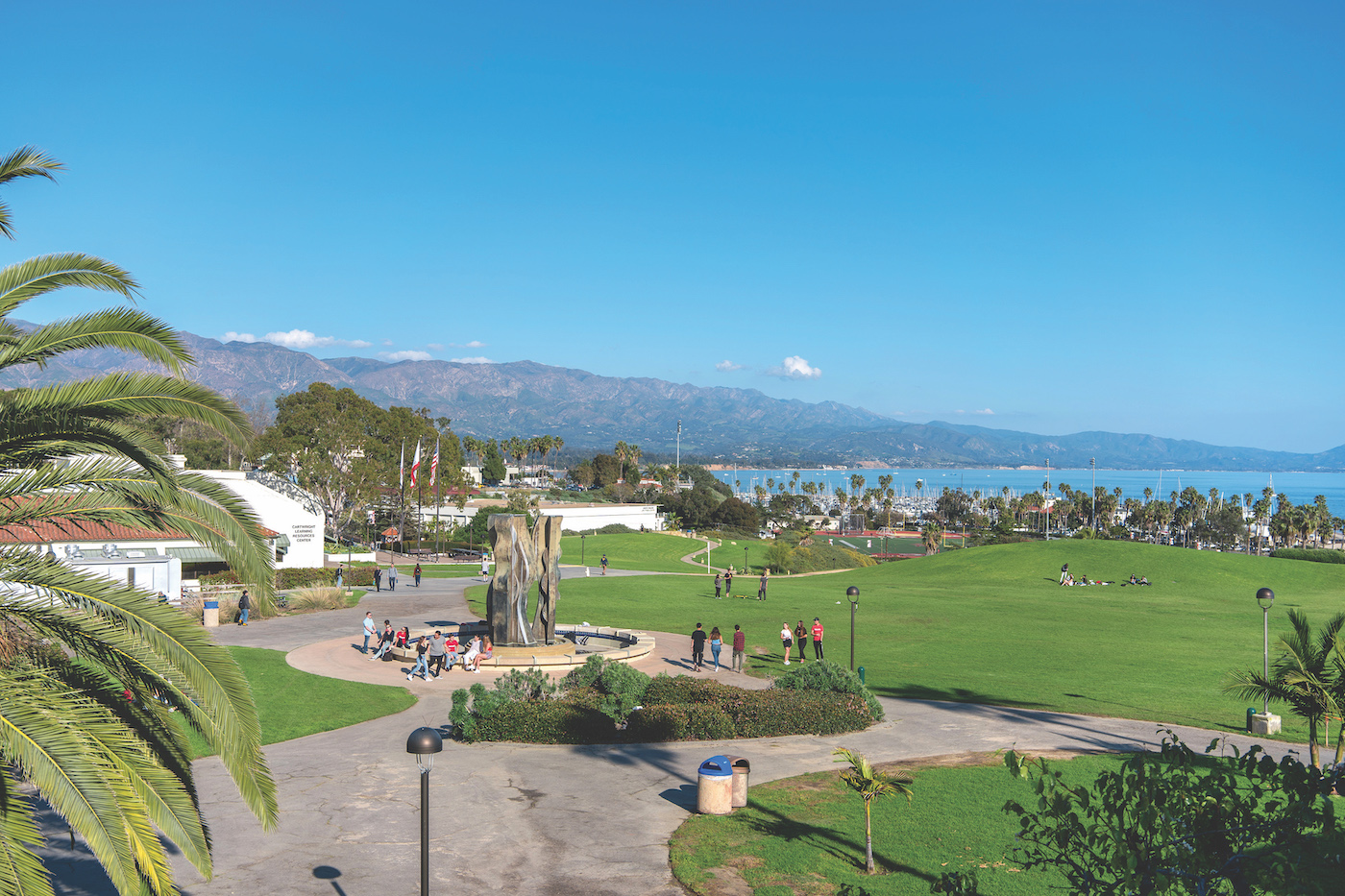 Geoff Green knows that Dan Pritzker and MacKenzie Scott are on to something. That is, Green believes that community colleges are the lifeblood of America's higher education system, and it is high time they take center stage among philanthropists. 
Last year, the Pritzker Family Foundation announced a $100 million commitment to 34 of California's community colleges, the largest donation ever pledged to the post-secondary institutions that are within reach of the greatest proportion of the population. Then, in the spring of this year, MacKenzie Scott distributed a total of $155 million across seven of the state's community colleges. These donations caused an earthquake in philanthropy, where wealthy donors to higher ed have traditionally favored large research universities with already supersized endowments.
Green is the Chief Executive Officer at the Santa Barbara City College Foundation, which for more than 45 years has helped thousands of students enroll in and succeed at one of the nation's best community colleges. Green is also a key player in the broader effort to drive philanthropic support to community colleges, as President of the Network of California Community College Foundations and a member of the CASE National Committee for College and University Foundations. 
California has the largest community college system in the United States, serving 2.3 million students attending 116 institutions. More than half of all California students in higher education are enrolled in community colleges.
"Community colleges are quietly educating your friends, neighbors, and family members," Green says. "Enrollment isn't driven by marketing campaigns or prestige, but by stories of personal achievement, shared every day."
Community colleges open the door to students who may otherwise not have access to higher education. They provide training for a wide array of trades and serve as a reliable pipeline of students preparing to transfer to four-year universities. And community colleges do this with the lowest per-student funding of any part of California's vast public education system – all while serving the most diverse, and often economically challenged, scholars.
As vital as it is to American society, however, the community college system is facing significant obstacles. In the year after the start of the pandemic, student enrollment in America's community colleges declined roughly 10 percent – for Santa Barbara City College it was 12 percent.
"Our most vulnerable and marginalized students are the ones most affected by the pandemic," Green says.
This poses a significant threat in the near term, says Green, who notes that, historically, when students drop out of college, only a small minority of them return. Solving this "once in a generation challenge" will require new resources, new thinking, and the leadership of visionary donors. But as Green says, "There is no better investment."
Donate now!
Mission
The SBCC Foundation has provided Santa Barbara City College with private philanthropic support since 1976, serving as the vehicle through which individuals and organizations may invest in the college and its students. As an independent 501c3 nonprofit organization and partner to SBCC, the SBCC Foundation provides more than $5 million annually for student success programs, scholarships, book grants, emergency funds, and other critical needs of the college. For more than four decades, the resources raised and managed by the SBCC Foundation have supported SBCC students as they prepare for careers, transfer to four-year universities, and pursue lifelong learning goals.
Begin to Build a Relationship
We know you care about where your money goes and how it is used. Connect with this organization's leadership in order to begin to build this important relationship. Your email will be sent directly to this organization's director of development and/or Executive Director.
I was fortunate to be an SBCC Promise student during my first two years at SBCC. Without it, I would not have gone to college. As a first-generation student, it was hard to navigate college, and the thought of paying thousands of dollars for classes, starting fresh out of high school, did not seem realistic. With the Promise, I was fortunate to not have to work to pay for my classes, which allowed me to focus on school. It was a privilege.
Your Donations Can Put a Student Through Two Years of College
Donations to the Santa Barbara City College Foundation provide much needed support for students as they prepare for careers, transfer to four-year universities, and pursue lifelong learning goals. The Foundation is working to make the SBCC Promise a permanent offering through the support of generous donors, while continuing to improve and expand access to a greater share of the Santa Barbara community. The cost of one student's participation in the SBCC Promise varies with the student and their course of study, but currently ranges between $2,750 and $5,500.
Key Supporters
Laurie Ashton & Lynn Sarko
Leslie & Ashish Bhutani
Roger Durling
& Daniel Launspach
Coleen & Ted Friedel
Perri Harcourt
Bruce Heavin & Lynda Weinman
Madeleine & Peter Jacobson
Irma & Morrie Jurkowitz
Mark & Tiffany Lemons
Lillian Lovelace
Kandy Luria-Budgor
& Beno Budgor
Sara Miller McCune
John C. Mithun
& Mercedes Millington
Maryan Schall
Frank Schipper
& Leslie Meadowcroft-Schipper
Geoff Slaff & Dale Zurawski
Judy & Jack Stapelmann
Rachel Kaganoff Stern
Scott Vincent
Merryl & Chuck Zegar