Empowering Preschoolers and Their Parents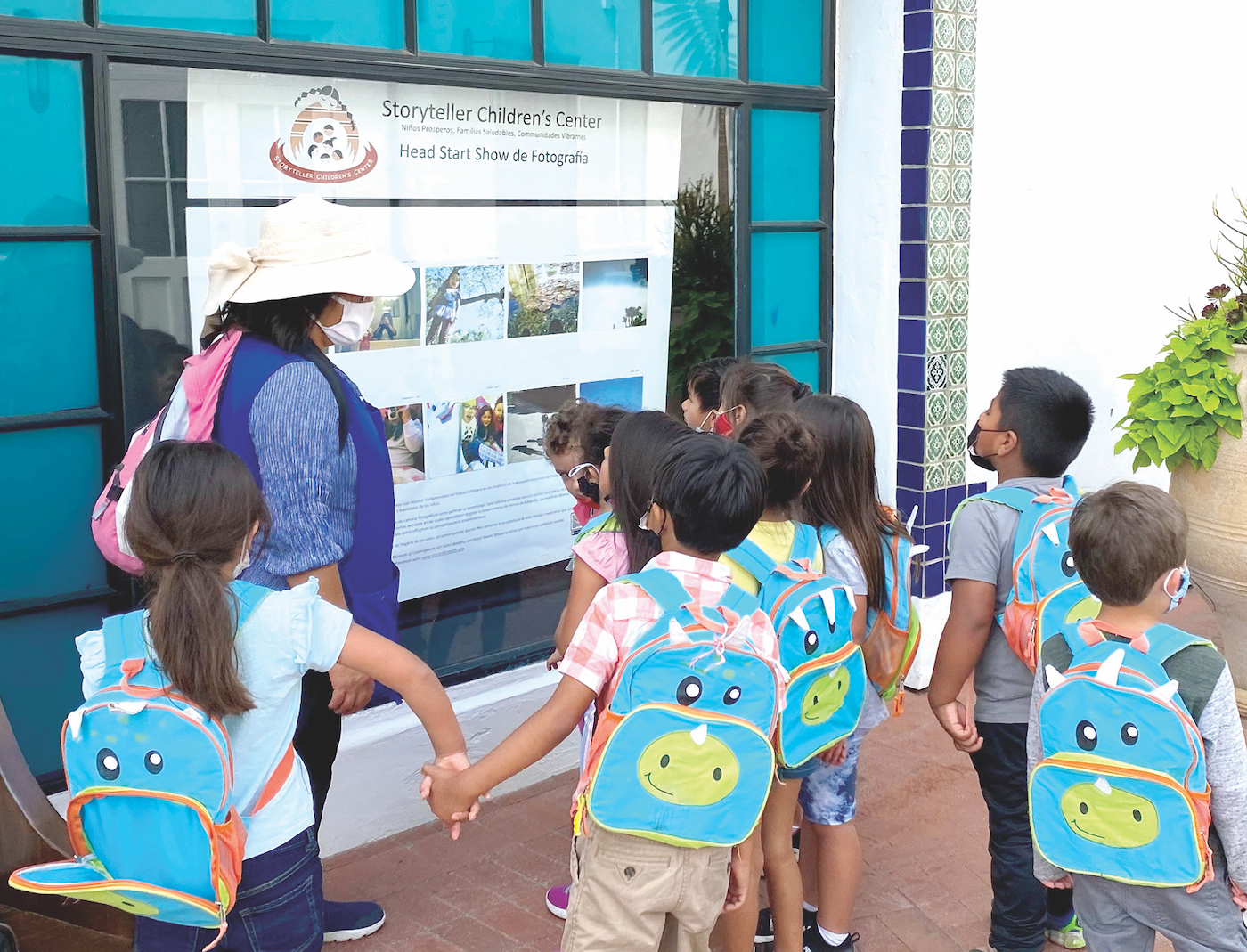 Krystle could have gotten worried when she lost her job due to COVID, as so many others had, and found herself facing an uncertain future. She had been in this place before, enduring the anxiety of searching for a stable job while fearing she might not be able to afford childcare for her son Logan. Only this time, paying for childcare was no longer a concern. Krystle and Logan had Storyteller Children's Center, a therapeutic preschool that provides early childhood education to children from homeless or low-income families.
"It wasn't until we found Storyteller that I was actually able to breathe and explore possibilities for my career," Krystle says. "Storyteller provided peace of mind and security at a time when I didn't feel secure with everything else going on in the world."
Before she came to Storyteller Children's Center, Krystle's situation was like that of many people served by the preschool: a single parent struggling to make ends meet. Sixty-seven percent of children enrolled at Storyteller come from single parent homes, and 60% identify as homeless.
To meet these challenges, Storyteller, which enrolls 52 children at two preschool locations in Santa Barbara, applies a three-pronged approach bringing together the teachers, the parents/guardians, and their children. Children receive high-quality early education that prepares them for kindergarten, while receiving three nutritious meals a day and access to behavioral health support in partnership with CALM, FSA, and Communify.
For families facing homelessness or domestic abuse, Storyteller works with partner agencies like Transition House to ensure they receive transitional housing or emergency shelter. In order to effectively serve the entire family unit, Storyteller collaborates with a number of other community partners to meet the ongoing needs of the children and families enrolled.
"It is critical that we support our families in addressing the stressors in their lives," says Executive Director Susan Cass. "If we intervene early and assist them in navigating appropriate resources, we can help to prevent these issues from amplifying and having a much larger impact on the child and the family as a whole."
Thanks to the support of Storyteller, Krystle has found a career at an eye care facility. Last summer, Logan graduated from the preschool and his mother proudly filmed him walking onto the stage wearing his cap and gown. For a moment, she imagined playing the video for Logan when he graduates from high school.
"Storyteller is going to be with us forever," Krystle says. "When I asked my son what he thought of Storyteller he said, 'Storyteller is special and love, that's all.'"
Donate now!
Mission
Storyteller is a therapeutic preschool that serves children and their families toward "Kindergarten Readiness."
Storyteller serves Santa Barbara's poorest families, those living below or close to the poverty guideline and who also meet the Federal definition of homeless. This segment of our community may have difficulty accessing and paying for quality preschool.
Begin to Build a Relationship
We know you care about where your money goes and how it is used. Connect with this organization's leadership in order to begin to build this important relationship. Your email will be sent directly to this organization's Director of Development and/or Executive Director.
Storyteller changes the trajectory of lives for vulnerable children and their families. I am constantly in awe of the strength and determination of our children! Watching them transform their lives is a gift and is why I am passionate about this organization.
Help Support a Resilient Foundation for Young, Vulnerable Children
Storyteller Children's Center's operating budget serves the therapeutic and trauma-informed curriculums, building the foundation of resiliency that these students will tap into for their entire lives. 
This year's Transition House expansion allows Storyteller to support children as young as six weeks through kindergarten, creating a true continuum of care throughout the earliest years of a child's life.
The added mental health services for this program cost $100,000 per year.
Key Supporters
Dr. Peggy Dodds, Co-Chair
Erinn Lynch, Co-Chair
Michael Wasserman, Vice Chair
Rachael Stein, Secretary
Craig Zimmerman, Treasurer
Jessica Phillips, Governance
Jon Clark
Gretchen Horn
Daisy Estrada Ochoa
Sharon Kayser
Dr. Anna Kokotovic
Dr. Patricia Madrigal
Danna McGrew
Ann Pieramici
Ken Radtkey
Kyra Rogers
Kenny Slaught
Dr. Carrie Towbes