Helping Families Endure Death by Capturing Life on Video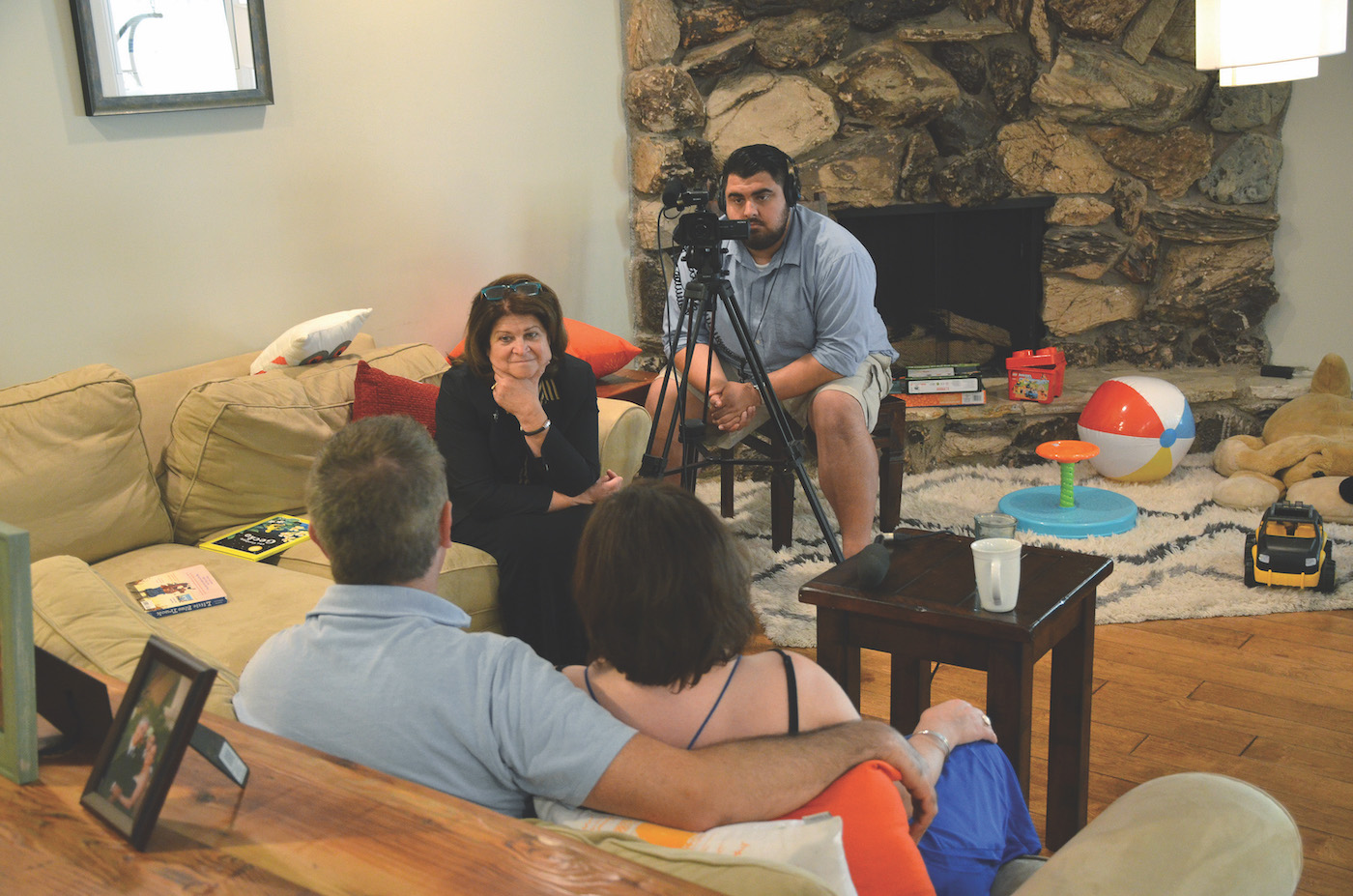 More than 23 years ago, when Kate Carter completed an internship at Santa Barbara's community access TV station, she could have embarked on a career in commercial television. But she wasn't interested.
"I wanted to be part of something that was going to have positive impact on people's lives," Carter says. "I decided to be open to whatever the universe might present to me."
Then the universe spoke. A friend of Carter's lost a husband to ALS disease and six weeks later that friend was diagnosed with breast cancer herself. She died within a few short months, leaving behind children ages 16, 13 and 10.
"All I could think is, I don't want these kids to forget their parents," Carter says. "It took three months for the light to come on and for me to realize what I wanted to do."
In 1998, she established LifeChronicles, a Santa Barbara-based nonprofit organization that produces legacy videos to assist families in healing and connecting as they cope with the passing of a loved one. The focus is on capturing stories of elderly family members or gravely ill people. Since its establishment, LifeChronicles has filmed more than 1,700 videos in 43 states and 417 cities. The oldest person filmed was 104 years old, the youngest, just 14 months.
The process is simple: LifeChronicles schedules an appointment for an in-home taping and brings all the filming equipment needed. They then guide their clients gently through an interview process that can be emotional, poignant and ultimately cathartic. LifeChronicles takes care of all editing and production and returns with a custom DVD or private link containing the final video.
Donations to LifeChronicles help defray those production costs and relieve the burden of families experiencing the loss of a loved one. They also ensure that the memories of those loved ones live on in video form long after they have passed.
"One of the objectives is that loved ones never forget what it was like to be with them," Carter says. "What we do is lead people into conversations they would likely never have. It's a really powerful and therapeutic experience. They're always glad to go there, and always say, 'Wow, we could have never done that on our own.'"
Donate now!

www.lifechronicles.org
(805) 682-3411
Executive Director: Kate Carter
Mission
To heal and connect through video chronicles.
Begin to Build a Relationship
We know you care about where your money goes and how it is used. Connect with this organization's leadership in order to begin to build this important relationship. Your email will be sent directly to this organization's director of development and/or Executive Director.
For many years, Michael and I supported LifeChronicles for their service to people facing end of life. They just recently sent a private link to me of our LifeChronicles video and gave me the most delightful 45 minutes! I loved seeing the video we snuck under the wire before Michael started to slip away a few weeks later. I will be eternally grateful. I encourage others to support LifeChronicles as they make miracles in memories, especially these days when it is hard to hold onto the good stuff! Thank you, LifeChronicles, for your talent, sensitivity and thoughtfulness. I believe in giving, and LifeChronicles has continued to be an important place for my philanthropy.
Heal and Connect Through Video
Giving to LifeChronicles makes it possible for people facing end of life to always be remembered, knowing that they have spoken of their life, their love and their wishes in a gentle way that will bring joy and comfort to those they love. Because many of the people we serve are facing devastating medical expenses and often the imminent loss of a provider in their household, donations make it possible for them to receive services regardless of their inability to contribute. A donation of $3,500 would help them serve one family in need. A donation of $20,000 would allow them to serve six families in the coming year. The generosity of donors helps them accomplish their mission "to heal and connect through video chronicles."
Key Supporters
Ann Jackson Family Foundation
Good Robot
Terry Bartlett
Keith Berry
Bower Foundation
Rinaldo and Lalla Brutoco
Hutton Parker Foundation
Sara Miller McCune
Montecito Bank and Trust
Mosher Foundation
The Natalie Orfalea Foundation
Patagonia Company
Santa Barbara Foundation
Santa Ynez Band of Chumash Indians
Shull Memorial Foundation
Spungen Family Foundation
Towbes Foundation
Volentine Family Foundation
Weingart Foundation
Lynda Weinman