How One Person Can Make a Difference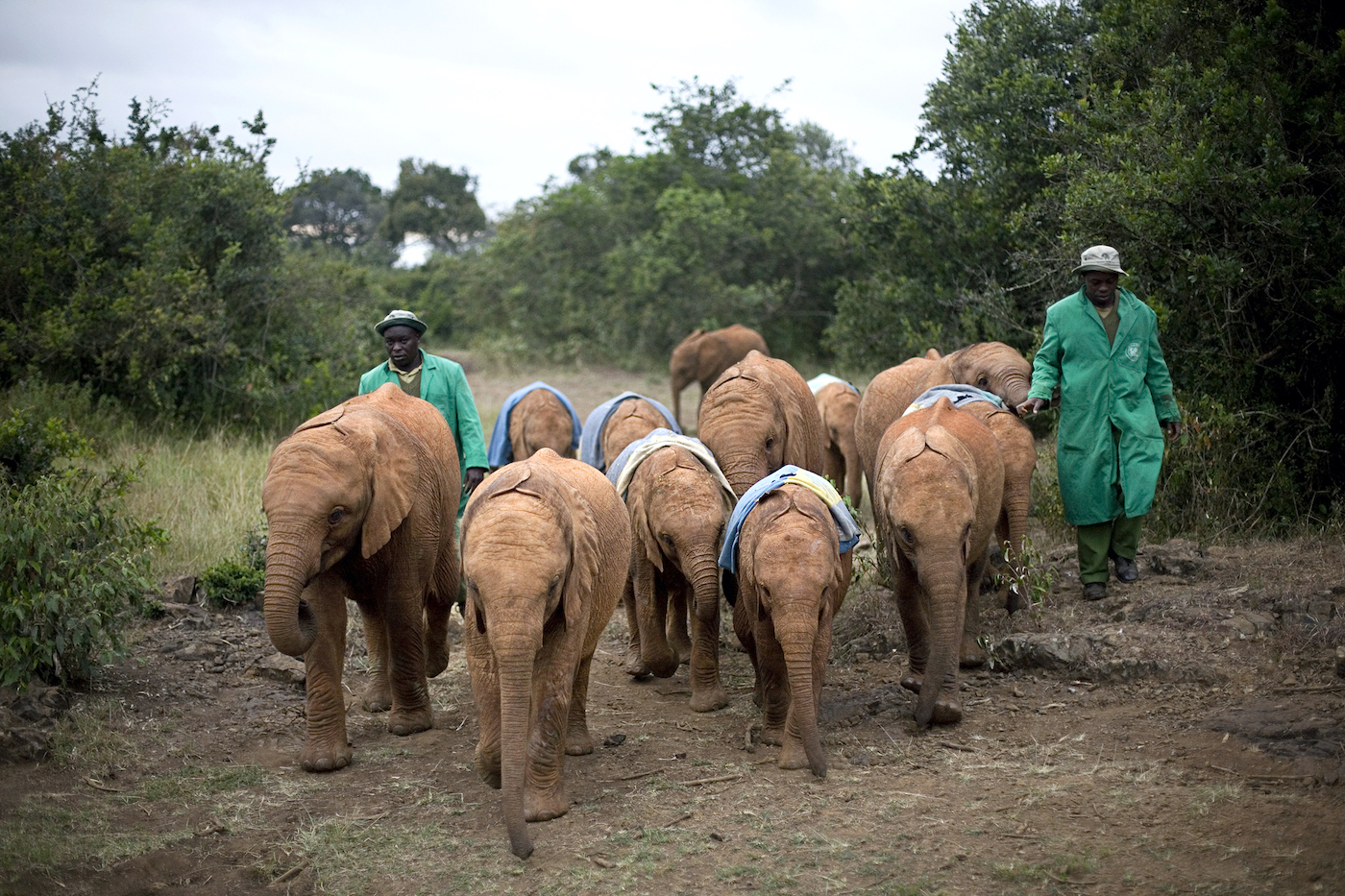 Kristina McKean's life changed 20 years ago during a trip to Thailand, when she saw a baby elephant being exploited as a tourist prop on the streets of Bangkok. The scene ruined her trip.
"It was just one of those moments where I thought, I cannot be a witness to this and not do something about it," she recalls. "I always tell people, when you have a strong calling, it is what you do. You really don't have a choice."
McKean began to advocate against the exploitation of elephants and working to get petitions signed. She recalls joining a protest at a circus, walking in solidarity with elephants between the tent where they were forced to perform and the trailers where they were being kept. She wanted to be part of the movement. At the same time, McKean realized that her protests would never make the greater difference she sought. And so, in 2017, she founded The Elephant Project, which funds the rescue and rehabilitation of elephants worldwide.
"What was really important to me in this whole project is that I want to teach my daughters that one person can make a difference," McKean says.
Through The Elephant Project, McKean has aligned herself with a number of organizations that share her commitment to protecting elephants who might otherwise die or suffer inhumane treatment. She works closely with the Thailand-based Elephant Nature Park, which was founded by the elephant conservationist Sangduen "Lek" Chailert, who had a profound influence on McKean's work. She also supports the Sheldrick Wildlife Trust, which works throughout Kenya and is famous for its orphan elephant rescue and rehabilitation program in Nairobi. She recently launched a partnership with Elephant Cooperation, a San Clemente-based nonprofit that funds projects to protect elephants and their surrounding communities.
In 2018, McKean organized a screening of Love & Bananas: An Elephant Story at the Marjorie Luke Theatre, at Santa Barbara Junior High School. The documentary chronicles Lek's pivotal work in protecting elephants and puts a spotlight on the "crush box," a brutal practice in which elephants are beaten into submission. McKean expected only 100 people to show up to the screening. It ended up selling out.
"The kids were so motivated to make a difference," McKean recalls. "People turned around and asked me, 'How can I help?'"
Donate now!
theelephantproject.com
Founder: Kristina McKean
Mission
100% of net proceeds from your purchase of Kiki and Tembo go to various organizations that help aid in fighting the poaching crisis and also provide care to injured, abandoned, orphaned, and abused elephants.
Begin to Build a Relationship
We know you care about where your money goes and how it is used. Connect with this organization's leadership in order to begin to build this important relationship. Your email will be sent directly to this organization's director of development and/or Executive Director.
Key Supporters
A big supporter of The Elephant Project is San Clemente, California based nonprofit, Elephant Cooperation. "We recently met Kristina and became immediate fans," says founder Scott Struthers. "She has that intangible quality that people gravitate toward, and her little elephants, Kiki and Tembo, are irresistible. Krsitina reaches people who care about animals on an emotional level. This connection can make a huge difference in wildlife conservation. We look forward to working with her to save more elephants."