In Harmony With the Community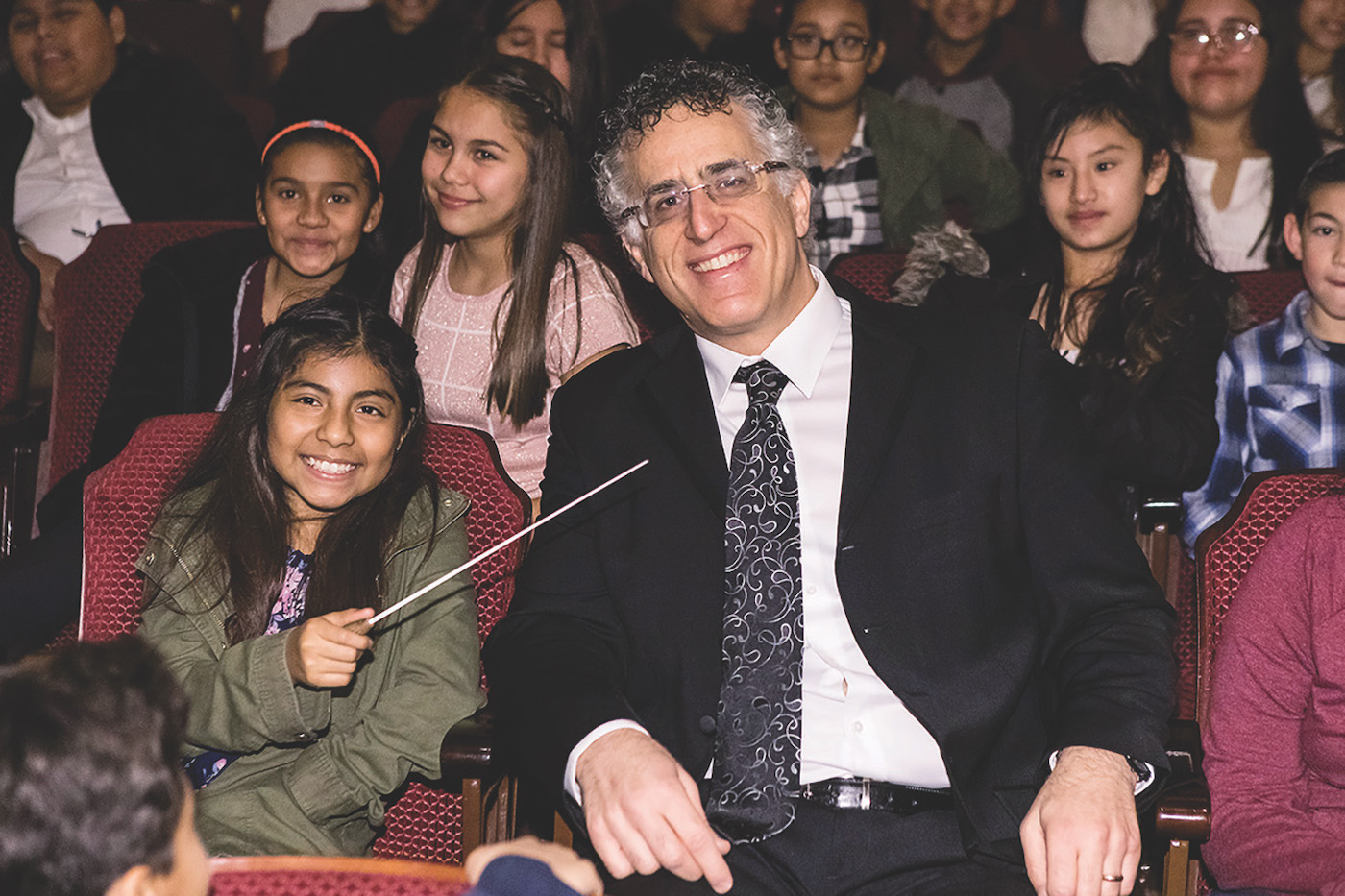 Over the last two years, Santa Barbara Symphony President & CEO Kathryn R. Martin has noticed a marked change in how concertgoers relate with the venerable local institution. And it wasn't just that for several months, most of the symphony events had gone virtual.
"What's been different is that people bought tickets not just because they wanted to hear the concerts, but because they wanted to support us," Martin says.
The support from the community not only helped Santa Barbara Symphony outlast a crisis, but also strengthened its bond with its audience by continuing its potent combination of ticketing, education, fundraising, and partnerships.
"The virtual format had a silver lining, as we created ways for the community to get to know the extraordinary musicians 'up-close-and-personal.'" Martin says . "People want to feel a connection to the music and the people making it happen."
That bodes well as the 2021-22 season launched with in-person events anchored by an impactful calendar of critically acclaimed and internationally renowned musicians, with Maestro Nir Kabaretti as always at the helm as the Symphony's music and artistic director.
Season highlights include Beethoven in Bloom, presented in collaboration with the Santa Barbara Botanic Garden. There's the annual New Year's Eve With the Symphony, where conductor Bob Bernhardt returns to host an evening of Gershwin and other symphonic celebration favorites. In the spring of 2022, there is also Romance in a New Key, presented in collaboration with "Through Vincent's Eyes and His Sources," an exhibit at the Santa Barbara Museum of Art.
The heart and soul of the organization remains music education. The Symphony starts working with kids as young as third grade and it has programs that take them all the way to college, serving nearly 10,000 students every year.
"We provide the bulk of music education for Santa Barbara students," says Vice President of Patron & Community Engagement Rebecca Roling. "We know that music education creates tomorrow's performers, fans, and community leaders."
Donate now!
www.TheSymphony.org
(805) 898-8785
Development Manager: Juli Askew
Attendance and Support
Celebrating its 70th Anniversary, the Santa Barbara Symphony delivers artistic excellence through inspiring performances, outstanding music education programming and stewardship, and community collaboration, a pillar of The Symphony on- and off -stage.
"We benefit by having both high caliber, professional arts organizations and visionary supporters in this community who help us bring projects to fruition that would not be possible for one organization alone," emphasizes Symphony President & CEO Kathryn R Martin.
Located between the major metropolitan areas of Los Angeles and San Francisco, the Santa Barbara Symphony competes vigorously for funding. Even with sold-out performances, ticket sales cover less than 30% of the total operating budget. This is why The Symphony relies heavily on community donations.
Whether performing live onstage or inspiring youth through music education programs, the Santa Barbara Symphony unites the community through the common language of music. Donations can be made online, by phone, by mail, or through donations of stock.
Begin to Build a Relationship
We know you care about where your money goes and how it is used. Connect with this organization's leadership in order to begin to build this important relationship. Your email will be sent directly to this organization's director of development and/or Executive Director.
Our family has a deep appreciation for the enormously positive impact the Symphony's Music Van, Concerts for Young People, and especially the Youth Symphony have had on my wife and me when we were members many years ago, and on our three children, who continue to play viola, cello, and bass, even as adults now. That is why we have included a bequest for the Symphony in our estate plans, to help secure the future of the Symphony and the education programs that have so enriched our own family.
Mission
The mission of the Santa Barbara Symphony is to enrich the lives of Santa Barbara residents by producing and presenting the highest quality musical experiences performed with artistic excellence, which is accessible to the entire community; and to inspire a passion for symphonic music in the next generation of audience members, musicians and funders.
Key Supporters
Officers:
Janet Garufis, Chair of the Board
Christopher D. Harris, Treasurer
Michelle Richardson, Secretary
Dan Burnham, Chair of Governance
Kathryn R. Martin, President & CEO, Ex-Officio
Nir Kabaretti, Music and Artistic Director, Ex-Officio
Directors:
Todd Aldrich
Mashey Bernstein
Sarah Schlinger Chrisman
Stephen W. Erickson
Dr. Don Gilman
Nancy McAleer Golden
Sam Hedgpeth III
Palmer Jackson, Jr.
Rachel Kagano. Stern
Simon Knight
George Konstantinow
Isabelle Meyer Stapf
Anne Sage
Howard Jay Smith
Dr. Robert Weinman
Bethany Mennemeyer,
Orchestra Committee Chair, Musician Liaison