'Me Too' Means Sexual Assault is Everyone's Cause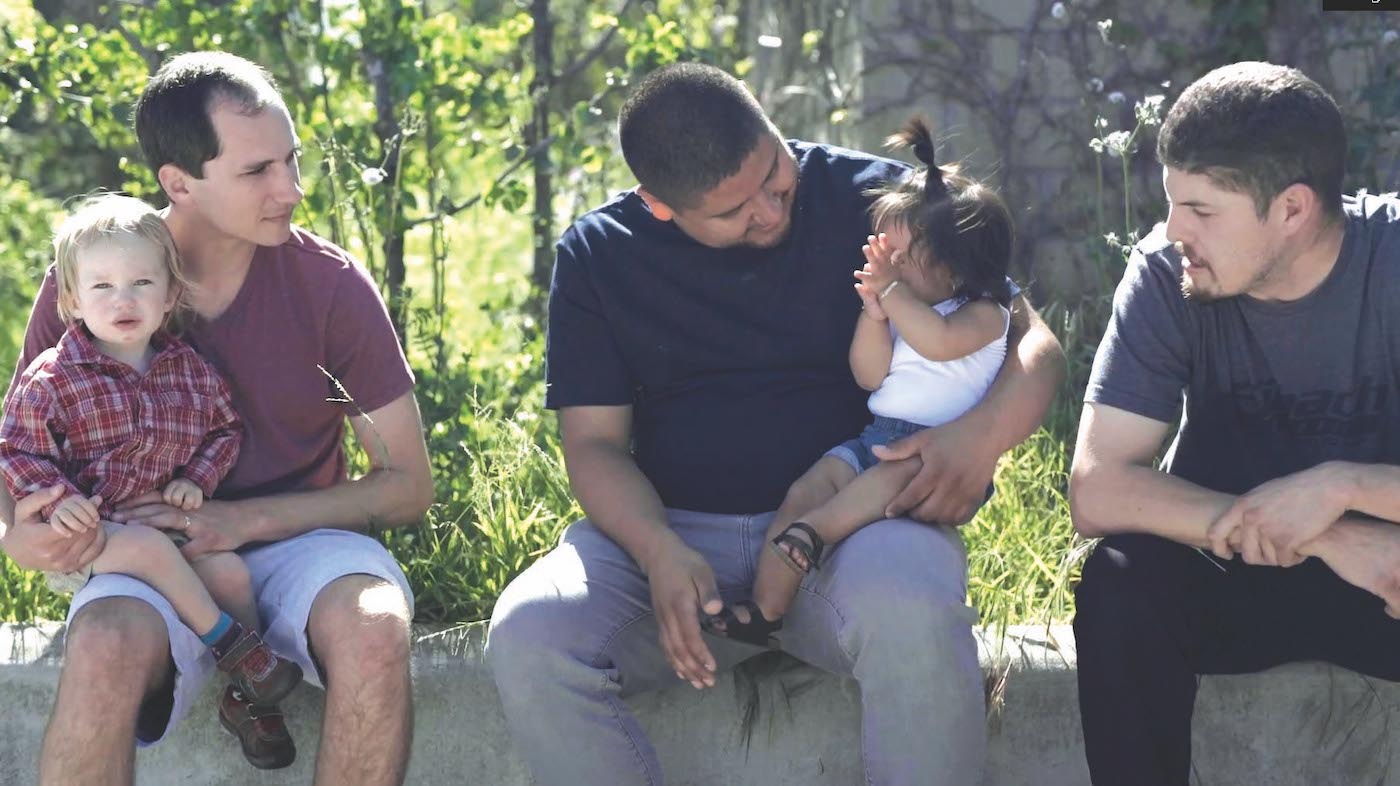 In her 36 years of public service, Elsa Granados has learned a lot about what it takes to end sexual assault. For starters, the executive director of Standing Together to End Sexual Assault (STESA) will tell you that sexual violence is a widespread problem riddled with persistent myths.
One of the worst myths, she says, is that women are the only victims. But men are also affected, as survivors themselves or as the significant others of female victims. Since the revelations of abuses by clergy members of the Catholic and Mormon churches and by scout leaders at the Boy Scouts of America, Granados says men have increasingly been more willing to disclose their experiences and confront their assailants.
"We're not looking closely enough at the experience of men," Granados says. "Up until now many have too often seen men as perpetrators. I don't; I see them as survivors, significant others, and as advocates to end sexual assault."
That ability to broadly confront sexual assault as a society-wide issue is what has made STESA such a vital resource since it was established in 1974 as Santa Barbara Rape Crisis Center. STESA's full-time staff of four hotline responders and case managers along with about 40 volunteers can support both women and men with services that include medical/legal advocacy, reporting options, mental health counseling, and information and referral.
"We need to have meaningful dialogue about each person's role in ending sexual violence," Granados says. "All of us regardless of demographics are at risk in some way. So then we all have a stake in ending sexual violence. To do that we have to challenge mindsets."
The #MeToo movement, says Granados, was pivotal in thrusting the rampant problem of sexual assault into the international spotlight and changing misconceptions. But the work is far from over.
"#MeToo was a time and place in the history of our work," Granados says. "We can't continue to rely on that particular hashtag. We have to move forward with our work in whatever way comes up presently."
Donate now!

www.sbstesa.org
Phone: (805) 963-6832 ext 15
Executive Director: Elsa Granados
Mission
Standing Together to End Sexual Assault (STESA) – Formerly the Santa Barbara Rape Crisis Center, empowers people through healing and social change to eliminate all forms of sexual violence. We are committed to transforming lives by providing services and education to meet the needs of our diverse community.
Begin to Build a Relationship
We know you care about where your money goes and how it is used. Connect with this organization's leadership in order to begin to build this important relationship. Your email will be sent directly to this organization's Director of Development and/or Executive Director.
As a sexual assault survivor, I know first-hand the importance of STESA's work. I remember how alone I felt following my assault, and it's something I'd never wish for another survivor to experience. STESA plays an essential role in providing expert crisis and long-term supportive services to survivors in our community. STESA staff members are compassionate and dedicated to healing and empowering survivors, preventing sexual violence, and creating social change through education. By giving my time and financial support to STESA, I know that I am supporting other survivors and transforming lives.
Empower Survivors Through Healing and Social Change
The nightly news is filled with appalling damage caused by sexual assault to the individuals it touches and to our community's well-being. Through the #MeToo movement, we have made important strides in support of survivors of sexual assault. Through this work, we hope that all perpetrators of sexual violence are held accountable for their crimes and that survivors receive the support and justice they deserve.
For this purpose, please consider making a gift. Your donation ensures that the women and men who have experienced the trauma of sexual assault have a place where they can receive the counseling, advocacy, and other support services that are crucial to the healing process.
Your contribution assists us in supporting our community-wide education programs that create awareness and intolerance for sexual violence. With these educational programs, we can create significant social change, which will lead to the elimination of this brutal crime.
Key Supporters
Ethan Bertrand
Margaret Connell
Harriet Eckstein & Alan Irwin
Fund for Santa Barbara
Debra P. Geiger & Eliot Crowley
Devon Geiger Nielsen
Ed Graper
Cheri Gurse & Carol Keator
The Manger Scout Fund
Montecito Bank & Trust
New Day Marketing
Stacey Risotti
Linda Sanders & One On One Fitness
Santa Barbara Foundation
Kate Silsbury
Tomchin Family Foundation
The Towbes Foundation
Nancy Weiss & Marc Chytilo
Wood-Claeyssens Foundation
Yardi Systems Inc.